2012 News
Foreign Languages Among Top Five Most Popular Majors
Friday, Nov. 2, 2012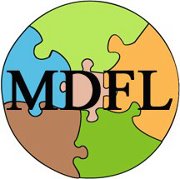 According to US News College Rankings, foreign languages is among the top five most popular majors at Augustana College. The five most popular majors, for example, among 2011 graduates are:
19%—Education, General
15%—Business, Management, Marketing, and Related Support Services
15%—Health Professions and Related Programs
09%—Biological and Biomedical Sciences
07%—Foreign Languages, Literatures, and Linguistics
The Department offer majors and minors in French, German and Spanish, as well as a major and minor in Modern Foreign Languages (MFL), which combines the study of two different world languages. There are currently (Nov. 2, 2012) 108 language majors, 100% of whom are double majors and nearly one-third of whom are triple majors; the vast majority also graduate in four years. Discover how some of our graduates are using their foreign language skills on the job.