J-Term Travel: Discovering the World
J-Term is designed to be a time of curricular exploration and enrichment for students, giving them the opportunity to take advantage of travel courses, internships, special one-time topics courses and campus exchange programs, in addition to liberal arts core courses and those specific to their major. This year, we asked four students to journal about their thoughts, feelings and experiences while they traveled abroad.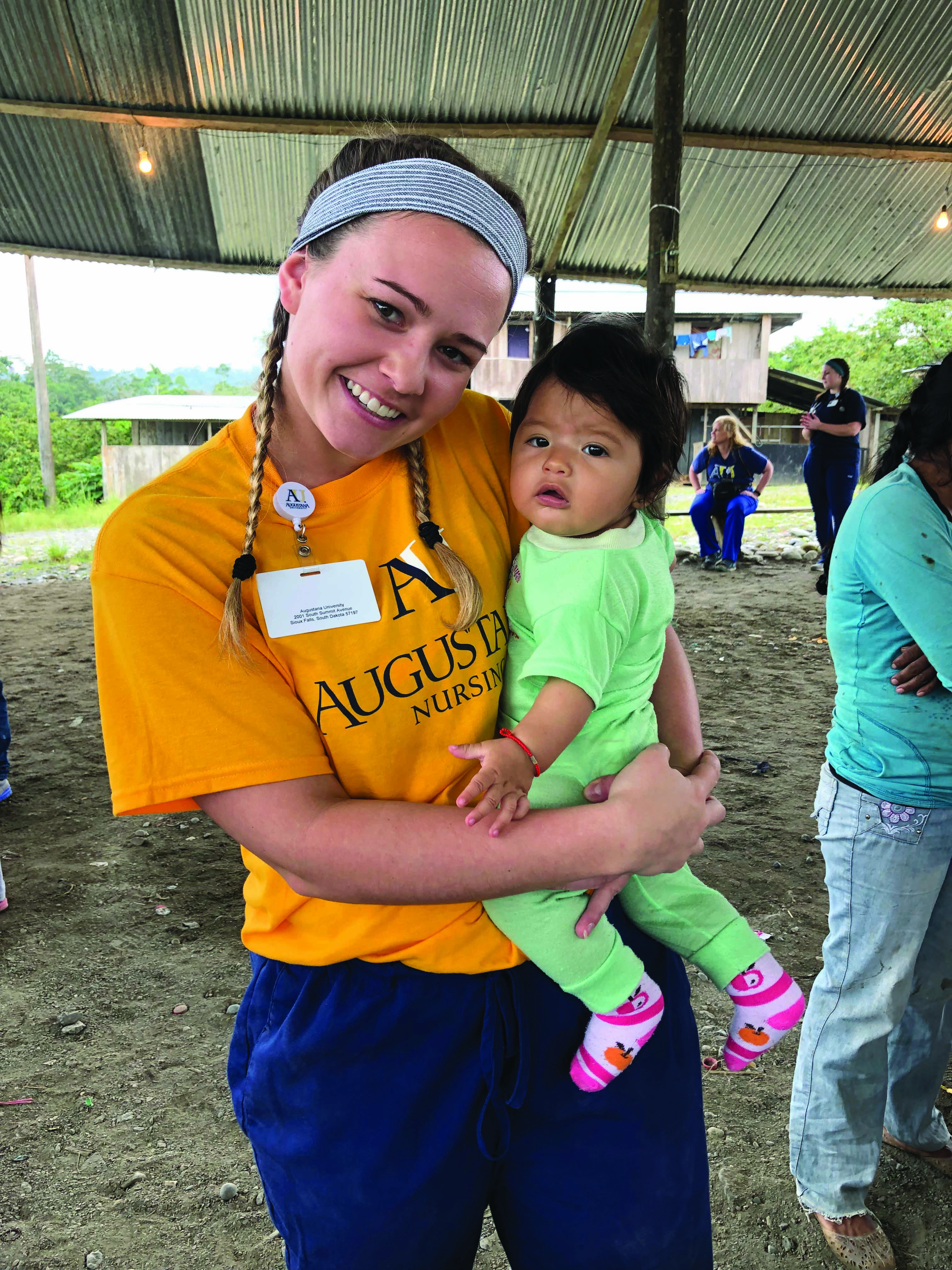 ALLIE MERKEL - ECUADOR
LINCOLN, NEBRASKA
SENIOR NURSING MAJOR
1/3/19 – Sioux Falls, S. D.
I'm so excited for the adventures I will encounter while in Ecuador. I hope to push myself to try new things and become fully immersed in a new culture. In regards to nursing, I'm excited to share my skill set and knowledge I've learned thus far, to communities and people who need my help in the jungle, the city of Quito and in hospitals such as Hospital San Francisco and Hospital Voz Andes. I hope this experience opens my eyes to a different health care system and that I can understand the differences between the health care in the states and in Ecuador.
1/12/19 – Puerto Misahualli, Ecuador
We are in the Amazon Rainforest to provide clinics and care to remote villages. I'm in love with the "rawness"this place brings. The jungle is such an untouched, undeveloped area and the people who live here only need the basic necessities to live. They have a different pace of life and live off of the land and use the rainforest for food, water, shelter and clothing. It has been a rewarding experience to serve these people.
As we performed our clinicals from around 1,000 to 1,500 daily, I couldn't help but fall in love with the children. Unfortunately, with the limited supplies we could only do so much. Often, they needed more help than we could give. It broke my heart to see the people depend so heavily on us as outsiders and nursing students for their health care. This shows how limited their health care really is. We take this for granted and often overlook what we have.
1/23/19 – Sioux Falls, S.D. My time in Ecuador taught me a new way of nursing and caring for patients. With the hussle and busy pace of a hospital, it's easy to complete tasks without getting to know and communicate with your patients. However, in Ecuador there is a significance in relationships and family. It's important to take a few extra seconds to stop, look, listen and then act. In addition, my passion for working with children has been reconfirmed.
I absolutely loved getting to play, care and work with the children. I learned the significance a smile can have. It was extremely challenging to communicate with individuals in Ecuador with the limited Spanish I have, but a smile goes a long way and can be translated in every language.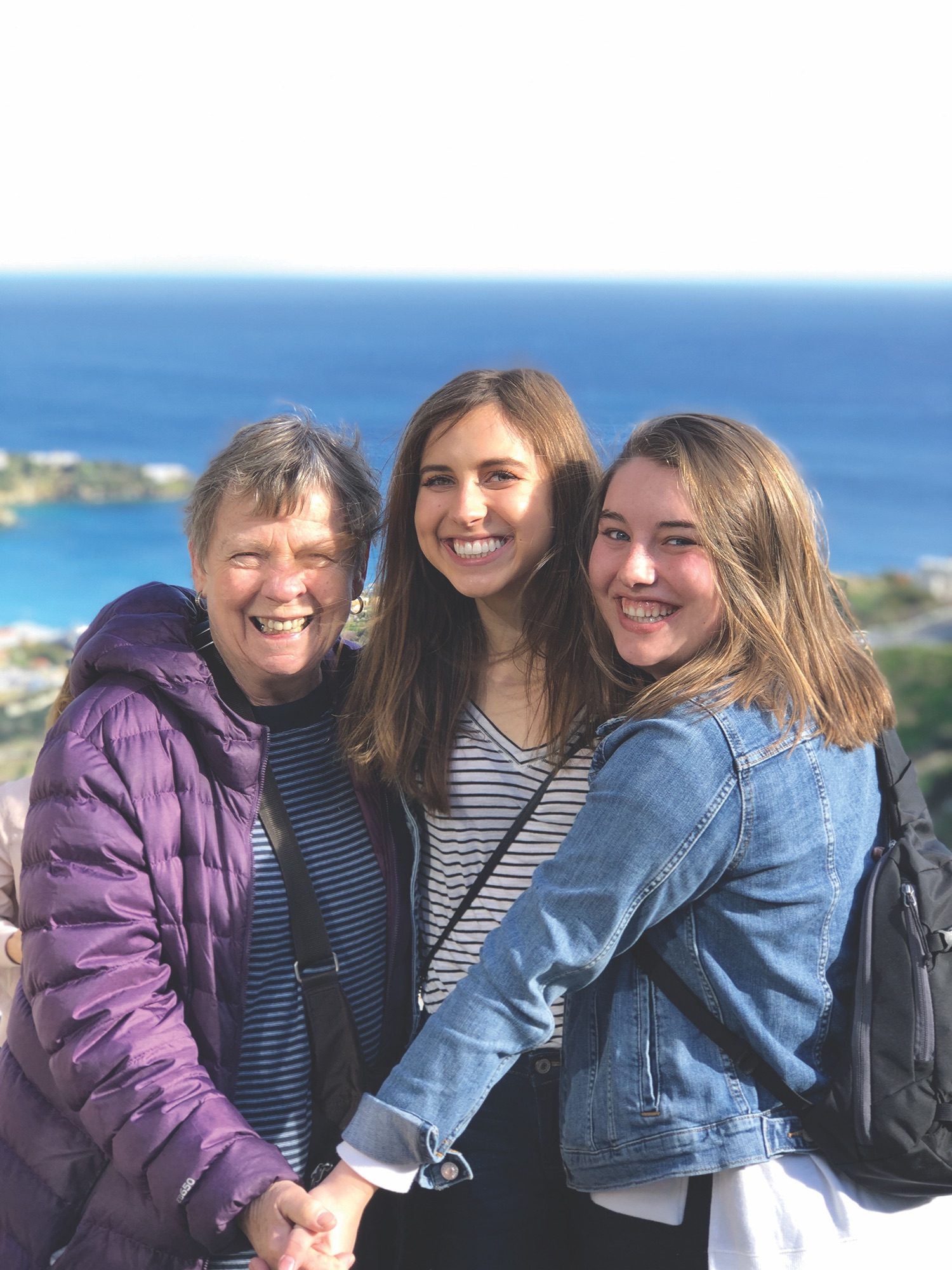 LINNEA ANKENY - GREECE
EMMETSBURG, IOWA
FRESHMAN PSYCHOLOGY MAJOR
1/1/19 – Sioux Falls, S.D.
As I start the new year, I embark on a new journey studying abroad in Greece. I'm excited to study with knowledgeable and kind professors, as well as learn about cultural psychology and healthcare in another country. There's so much to learn from the American culture I live in, but also from other cultures I have yet to experience, so I'm excited to have the opportunity to check this one off my bucket list!
1/12/19 – Chania to Athens Ferry
We have been able to visit private and public hospitals, view the countryside and sea surrounding Greece, visit with many Greeks about their culture and how it compares to America, as well as lounge and enjoy the people. I wasn't expecting how close our group has become. I have made life-long friends on this trip. Our group has bonded over amazing meals and even learned a traditional Greek dance at one of them! Everything is different, but it is so good. Before I came to Greece I didn't like olives or yogurt, but I have learned to love both. It's amazing what different cultures can do to your taste buds.
1/24/19 – Bergsaker Hall
I'm home! It was bittersweet leaving Greece but it was just the perfect amount of time to explore and learn. This by far has been the best experience of my life. I could not have asked for a better group of people or university to have provided this experience. I know the people I met through this experience will always be friendly faces on campus and some will even be friends throughout life. I love Greece and I love Augie. My advice? Do it! It's worth every penny.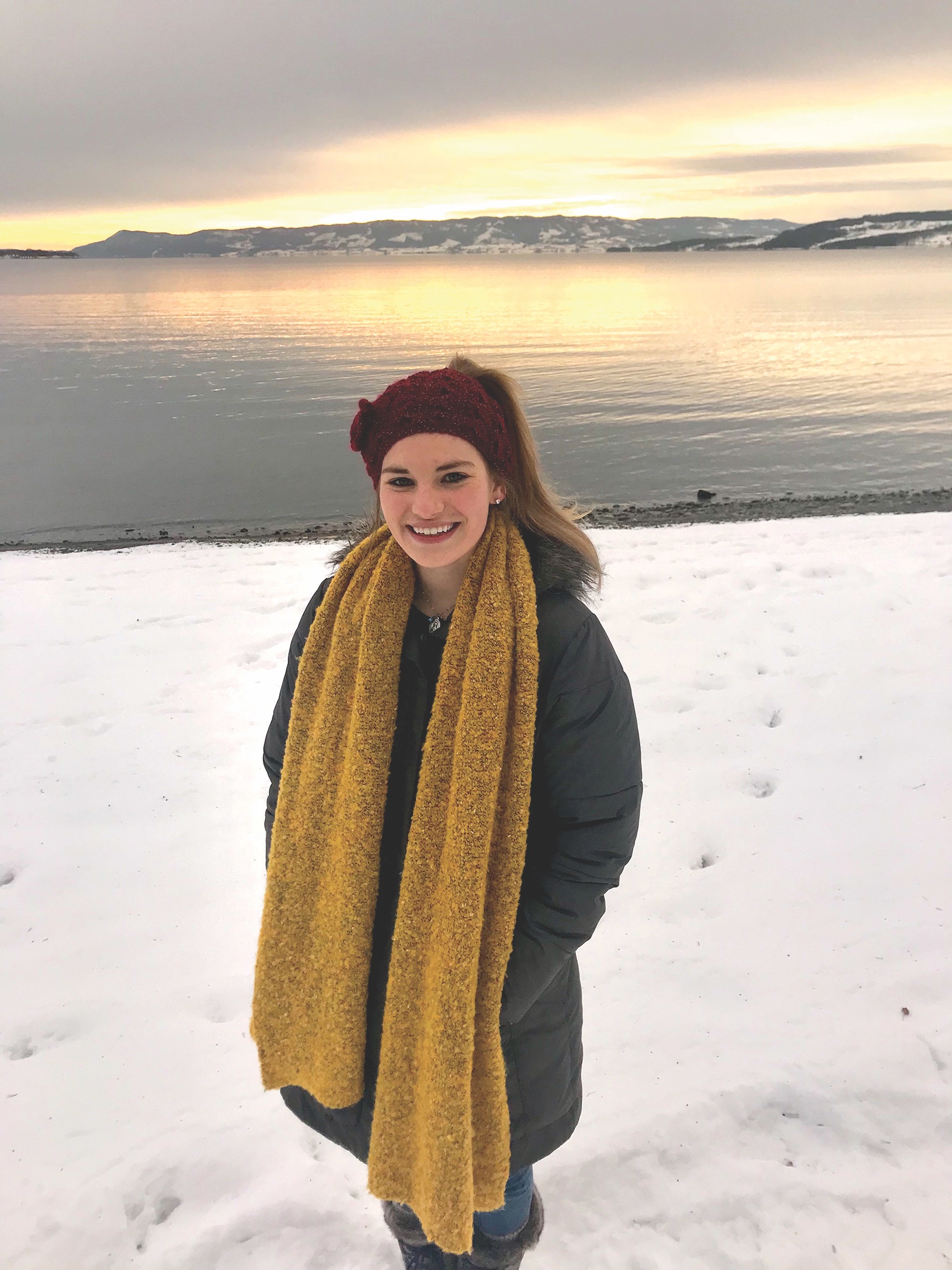 MADISON FEIST - NORWAY
RAPID CITY, S.D.
SOPHOMORE COMMUNICATION DISORDERS & SPECIAL EDUCATION MAJORS
1/4/19 – Sioux Falls, S.D.
As I prepare for my J-Term abroad, I have mixed feelings. I am excited about the adventures and cultural opportunities I will encounter. I do not know what to expect, which as a planner, is often hard for me to accept. I wish I could fast-forward to the middle of the trip where I am adjusted in Norway without worrying. This is the longest I will be away from home. I know I will gain a great amount of independence. I am looking forward to moving the Augie classroom outdoors.
1/20/19 – Hamar, Norway
Norway is amazing! I feel immersed in the culture. I went cross-country skiing, downhill skiing and curling. The school I am observing is similar to a middle school in the United States. Students have more freedom and options within their classes. Students are currently learning three languages. The relationships between the teachers and students are more relaxed and less formal.
Norway is doing well with including students of all abilities in the general education classroom. I'm inspired by the well-roundedness of the curriculum in these schools and I am reminded of the liberal arts education I am receiving at Augustana. We learn a little bit about every subject so we can better collaborate and understand others.
1/25/19 – Hamar, Norway
As I say goodbye to the students and teachers, I realize how much I will remember. After two and a half weeks in a middle school, I begin to realize how much inspiration there is in observation. I observed a middle school to compare the special education practices in Norway with that in the United States.
There are a lot of differences but I know that a teacher's dedication to a student's success remains the same. I grew close with an English teacher who was extremely honest and open about her profession in helping students with varying abilities. She told me that being a teacher is more than being an educator. You have to be a psychologist, a nurse, a disciplinarian, a mentor and a friend. It was hard for me to say goodbye to her today because she reminds me of so many motivated educators from the U.S. who have encouraged me to enter the field of education.
I am overwhelmed at the amount of selfless love given from these teachers. Augustana is about pushing the boundaries and making connections in order to better the lives you will impact in the future.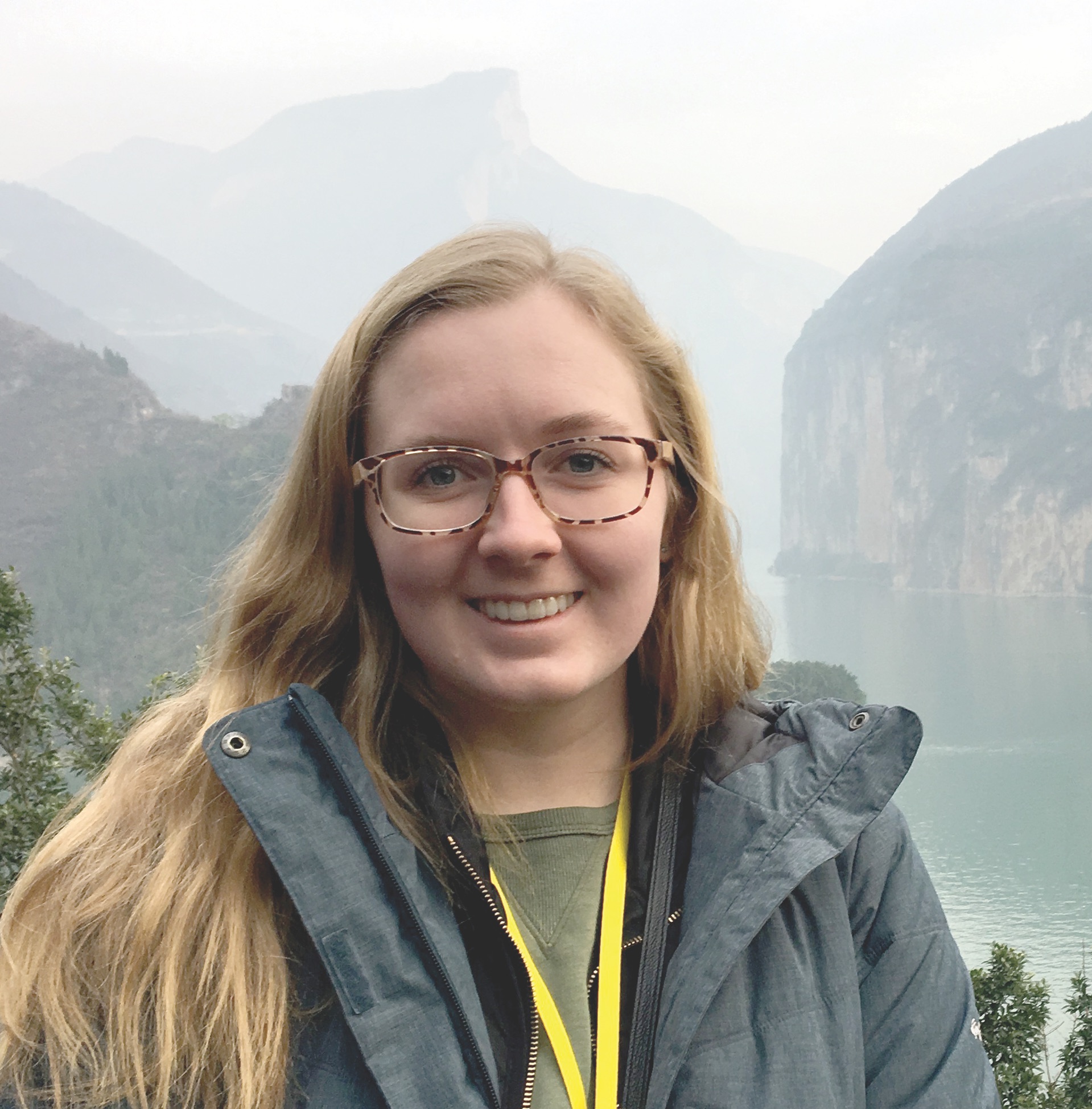 SOPHIE DROTZMANN - CHINA
MISSION HILL, S.D.
JUNIOR MUSIC EDUCATION MAJOR
1/2/19 – Yankton, S.D.
China. I have been looking forward to this opportunity to study and perform abroad since I started attending Augustana two years ago. In fact, one of the reasons I came to Augie was to have opportunities like this. As a junior music education student, there is no way to describe how excited I am to travel halfway around the world to share music with people.
After all, music is truly one of the only languages everyone can understand and appreciate. Now, with the adventure being so close and so real, I am starting to get a little nervous. For a girl that has never been outside of the country, let alone outside of the state, I am worried I will forget something I need or that there's something I am not prepared for. Honestly, I think I am most nervous for the communication.
1/23/19 – Beijing, China
Where can I even begin to explain my experiences here so far? From our first day here, there has been so much that amazes me. Being from little Yankton, South Dakota, I couldn't even fathom how big the cities were going to be. We learn a little about China in school and see some images of cities thinking they're so big, but as I explore and witness it, these cities and the population of this country are MASSIVE.
2/4/19 – Sioux Falls, S.D.
One of the greatest highlights occurred in Wuhan at Hubei University. I was nervous going into the exchange because there were some guiding questions that really stretched me, but once we sat down with the students from Hubei, the conversation flowed so easily. At this university, their president told us he had always dreamt of being a conductor and said he used to sit at home waving chopsticks around with music as a young boy.
As we were rehearsing for our concert that night, Dr. Unger had the president conduct us playing Spring Festival Overture, a piece to China as Stars and Stripes Forever is to us. The smile on that sweet gentleman's face was one of the most heartwarming things I have ever seen and been a part of.
With music being my future career, this was more meaningful and I was moved by the idea that this is what music can do for anyone. With the difference in languages, we couldn't really have a conversation without a translator but we could all share that moment in music that we made together; a true connection with no need for translation.