Academy for Seniors
Spring 2016 Series
Year 13 of the Augustana Academy for Seniors continues this spring.
This spring's Academy for Seniors' speakers are from Augustana, with Dr. Matt Johnson, President Rob Oliver and Donn Grinager representing the University.
Schedule
10 - 10:30 a.m. Chapel
10:40 a.m.  - 12.05 p.m. Lecture: 3-in-1 Room — Commons
12:05 - 12:40 p.m. Lunch (provided) and Discussion at Table Groups
Registration
Cost is $15 for the upcoming date ($40 for the semester), which includes lunch. Seating is limited. For more information or to register, please contact the Advancement office at 605.274.5521 or development@augie.edu. Checks may be mailed to: Augustana University, Advancement Office, 2001 S. Summit Ave., Sioux Falls, SD 57197
Past Spring Speakers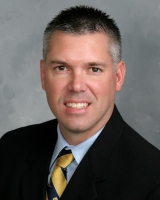 Wednesday, Feb 17: Dr. Matt Johnson, is an assistant professor at Augustana and was the Co-Principal Investigator of a grant for Augie Access, a program that allows adults with developmental disabilities the opportunity to attend college. Prior to coming to the Augustana Education Department, Dr. Matt Johnson was a special education teacher in Omaha, Neb., Sioux Falls, S.D., and Chicago, Ill. Matt received both his B.A. and M.A. from Augustana.
audio of presentation of Matt Johnson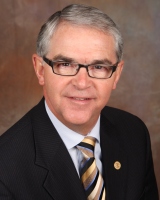 Wednesday, March 16: Robert C. Oliver is Augustana's twenty-third president, inaugurated on Oct. 6, 2006. President Oliver's leadership and passion for life and learning are hallmarks of his career. The name change to Augustana University in September reflects Augustana's growing number of programs and centers for undergraduate and graduate students, recognizes the physical growth happening on campus, and captures our goals for the future.
audio of presentation of President Rob Oliver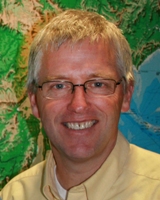 Wednesday, April 20: Donn Grinager, has served Augustana as Director of International Programs since 1992. Upon graduation, Donn was a member of the Peace Corps and served in Nepal. After earning a master's degree in religion, he participated in the Japan Exchange Teaching Program between 1989-1991.
Presented by IPO Staff
audio of presentation of IPO Staff
---
Fall 2015 Speakers
Theme — Tough Jobs: Communicators for Crime, Injury and Genetics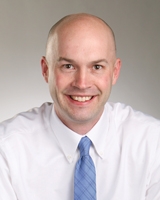 Wednesday, Nov. 18: Quinn Stein, director of Genetic Counseling at Augustana in partnership with Sanford Imagenetics, will speak on "Genetic Counselors: Communicators of Complex Medical Information."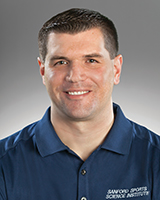 Wednesday, Oct. 21: Thayne Munce, PhD ('98), sports scientist for Sanford Health, spoke on "Hard Hitting Research: Youth Football and Concussions."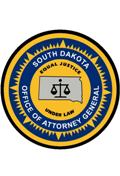 Wednesday, Sept. 16: Brian Zeeb, Assistant Director of DCI, spoke on "The Role of the Department of Criminal Investigation."
audio of presentation of Mr. Zeeb
View previous years' programs: