Academy for Seniors
We begin Year 16 of the Augustana Academy for Seniors. Chosen speakers contribute their thoughts, experiences and insights on topics where they have demonstrated knowledge and experience. Everyone is welcome to register.
This fall's upcoming Academy for Seniors speaker follows.
Oct. 17: David Darr '89 — National Director from Avera Health, will speak on Avera's eCARE for fast response to patients' health care needs. Using telehealth innovations to care for patients reduces unnecessary transfers and improves continuity of care.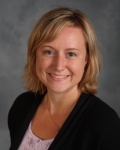 Nov. 14: Dr. Seasson Vitiello — from the Biology Dept. at Augustana will speak on CRISPR and gene drivers — including ethical considerations.

 
Schedule
Wednesdays: Oct. 17 and Nov. 14
10 - 10:30 a.m. Chapel
10:40 a.m. - 12:05 p.m. Lecture: 3-in-1 Room — Commons
12:05 - 12:40 p.m. Lunch (provided) and Discussion at Table Groups
Registration
Cost is $15 per session ($40 for the semester), which includes lunch. Seating is limited.
For more information or to register, please contact the Advancement office at 605.274.4404 or development@augie.edu. Checks may be mailed to: Augustana University, Advancement Office, 2001 S. Summit Ave., Sioux Falls, SD 57197
Past Program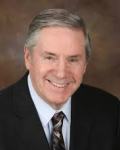 Sept. 19: Dr. Larry Brendtro '62 — "Enchanted with Chemicals," in memory of Dr. J. C. Chambers, founder of Stronghold Counseling and our previously scheduled speaker. Augustana alumnus and professor emeritus Dr. Larry Brendtro '62 is president of Reclaiming Youth International, has had broad experience as a psychologist, educator, and youth worker, and is past president of Starr Commonwealth in Michigan and Ohio. He holds a Ph.D. from the University of Michigan.