Recent Art News
The 2014 Senior Show Opens May 2, 2014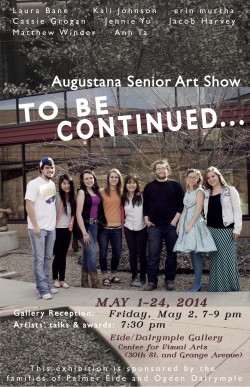 Thursday, May 1, 2014
The eight graduating artists exhibiting in our Senior Show are:
• Laura Bane, an Art and French major with a concentration in painting from Rock Rapids, Iowa
• Cassondra Grogan, an Art, Education and Special Education major from Brandon, S.D.
• Jacob Harvey, a Pre-professional Art major with a concentration in sculpture, and English minor, from Sioux Falls
• Kali Johnson, a Pre-professional Art major with a concentration in graphic design, from Willmar, Minn.
• Erin Murtha, a Pre-professional Art major with a concentration in printmaking and graphic design, from Brandon, S.D.
• Anh Ta, a Pre-professional Art major with concentrations in painting, printmaking and graphic design, from Hanoi, Vietnam
• Matthew Winder, an Art major with a pre-architecture emphasis, with a minor in business, from Mount Vernon, Iowa
• Jennie Yu, a Pre-professional Art major with a concentration in painting and drawing, from Hong Kong
Five of the seniors are pre-professional art majors, a 60-credit major – one of the largest credit requirements among all majors on campus – that gives students a similar experience to that of a Bachelor of Fine Arts from an art school, while still retaining the breadth of the liberal arts general education core. The remaining three students combined their liberal arts track Art majors with additional majors and concentrations on campus.
This exhibition is generously sponsored by the families of Palmer Eide and Ogden Dalrymple. Learn more about the exhibit from art Professor Lindsay Twa in an interview at the Argus Leader.
Dr. Lindsay Twa's Tome on Haiti in U.S. Culture Has Arrived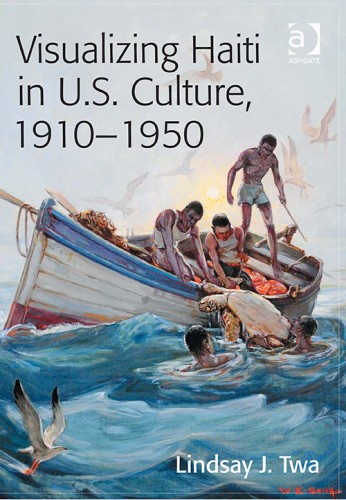 Wednesday, April 30, 2014
This is a huge accomplishment, and one we're all immensely proud of. With 324 pages and 78 illustrations and published by Ashgate Publishers in the United Kingdom, Visualizing Haiti in U.S. Culture: 1910-1950 establishes Dr. Twa as a significant scholar in the field, and showcases both the breadth and the depth of her interests.
From the late 1910s through the 1950s, particularly, the Caribbean nation of Haiti drew the attention and imaginations of many key U.S. artists, yet curiously, while significant studies have been published on Haiti's history and inter-American exchanges, none analyze visual representations with any depth.
Dr. Twa calls not only on the methodologies of art history, but also on the interdisciplinary eye of visual culture studies, anthropology, literary theory, and tourism studies to examine the fine arts in relation to popular arts, media, social beliefs, and institutional structures. Twa emphasizes close visual readings of photographs, illustrations, paintings, and theatre. Extensive textual and archival research also supports her visual analysis, such as scrutinizing the personal papers of this study's artists, writers, and intellectuals.
Among the literary and artistic luminaries of the twentieth century that Dr. Twa includes in her discussion are Richmond Barthé, Eldzier Cortor, Aaron Douglas, Katherine Dunham, Langston Hughes, Zora Neale Hurston, Alexander King, Jacob Lawrence, James Weldon Johnson, Loïs Mailou Jones, Eugene O'Neill, and William Edouard Scott. Twa argues that their choice of Haiti as subject matter was a highly charged decision by these American artists to use their artwork to engage racial, social, and political issues.
Marit Lhotzky Awarded a Cloisters Museum Internship at the Metropolitan Museum of Art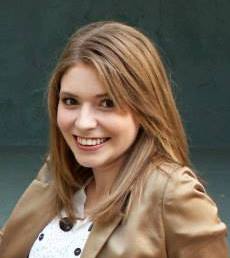 Monday, April 7, 2014
Marit was awarded a ten-week summer internship in the Metropolitan Museum of Art's Medieval Arts branch—The Cloisters. Marit is one of only eight college students from the United States and abroad who were awarded this honor. The Metropolitan Museum of Art is home to 2 million pieces of art covering nearly 5,000 years of history. It's widely considered the largest and most diverse museum in the Western Hemisphere. The Princeton Review names the Cloisters Internship as one of the top 109 internships in the United States. The Cloisters' collection comprises approximately two thousand works of art.
Senior Anh Ta's Prints Open at East Bank Gallery

Friday, April 4, 2014
Senior Anh Ta will exhibit her graphic design and intaglio prints at the East Bank Gallery, 401 E 8th Street, in Sioux Falls through the month of April. Anh's specialization is mezzotint, which she studied with Art Werger at Frogman's and Scott Parsons here at Augustana. Anh's starts her work with a coarsened plate of copper, spending 10-20 hours rocking with a mezzotint rocker until the plate prints , then she flattens areas by rubbing the surface of her plate to bring light to her image and allows her forms to emerge from the surrounding darkness. Her recent work results from her travels to Vietnam, Germany, France, and New York.
Professor Installs Stained Glass Windows in Colorado

Tuesday, February 25, 2014
Scott Parsons '87 created 16 stained glass windows at Derix Glasstudios in Germany for Our Lady of Loreto Parish in Foxfield, Colorado. The windows were blessed in a ceremony by Msr. Ed Buelt on March 9, 2014. See more at:
damnfineart.com
.
Noah's Art Shanty Project

Friday, February 21, 2014
Dave Greenlund '89 and his congregation at Peace Lutheran Church in Lauderdale, Minnesota, created an ark shanty which they set on White Bear Lake north of Minneapolis this month. The proejct is an artist driven temporary community of 20 shanties exploring the ways in which the relatively unregulated public space of the frozen lake can be used as a new and challenging artistic environment to expand notions of what art can be.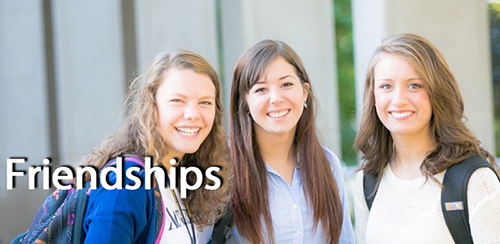 Aimée Fisher Named a 2014 Augustana Peace Scholar
Thursday, February 20, 2014
Aimée (pictured above, center) is an Art and Education double major. As a Peace Scholar, Aimée will receive a seven-week academic experience in Norway designed to deepen their understanding of the central issues and theories related to peace, justice, democracy and human rights. Aimée will study at the Nansen Dialogue Network in Lillehammer and at the University of Oslo International Summer School June 15 - Aug. 1. The Peace Scholars program is sponsored by a consortium of six colleges founded by Norwegian-American immigrants: Augustana College, Augsburg College, Concordia College (Moorhead), Luther College, Pacific Lutheran University and St. Olaf College. Two students from each of the participating colleges are selected as Peace Scholars each year.
Printmakers Steamroll Prints at Iowa State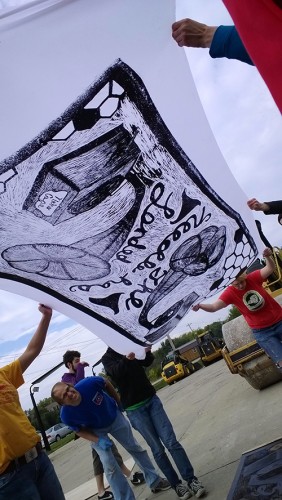 Friday, October 11, 2013
Twenty-two students from two different colleges. Ten 4-foot-by-8-foot sheets of plywood and fiberboard. Seven weeks of designing and carving. Ten gallons of ink. One 22,000 pound steamroller.
Today, these elements are coming together at Iowa State University's 12th annual steamroller printmaking event, held on the Iowa State campus in Ames.
Students in Augustana Associate Professor Scott Parsons' printmaking classes and ISU Professor April Katz's fall 2013 relief printmaking class have spent the first half of the semester carving original designs on birch plywood blocks and full-size MDF (medium-density fiberboard) sheets, which they will print onto fabric by driving a steamroller over the inked wood.
This is the fifth year that Iowa State and Augustana have joined forces for the event. Eight Augustana College students will be printing three different designs. "Cloud Hopper" will evoke an out-of-body flying experience. "The Needle has Landed" plays with cryptic references to the Seattle Space Needle. "El Rio Se Alimenta" is a meditation on riverways in the Andes.
Augustana participants include Camila Aguileras, Mary Brunick, Mariah Greenhoff, Chad Nelson, Zack Nelson, Rebecca Sunde and Anh Ta.
Will-Be Sculpture Connects At-Risk California and South Dakota Youth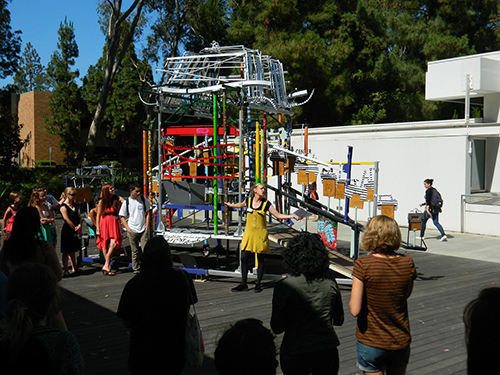 Monday, July 29, 2013
Bridget Beck '00 partnered with the Hammer Art Museum and the South Dakota non-profit Project Respect to create an outdoor collaborative community sculpture with 40 teenage artists from Los Angeles, California and Rapid City, South Dakota. The opening is at the UCLA Broad Art Center in Los Angeles. Listen to an interview with Bridget on South Dakota Public Radio. Read an Open Table Interview with Bridget at the Graphite Interdisciplinary Journal of the Arts.
Sarah Schoepf Receives Harold Spitznagel Medal for Achievement in Art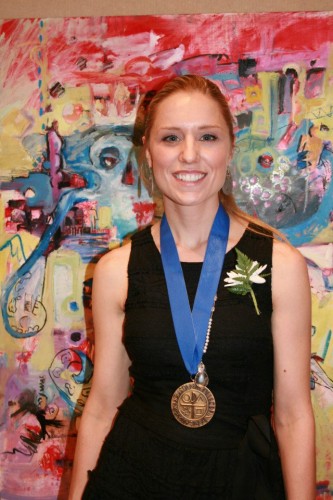 Friday, May 3, 2013
Senior art major Sarah Schoepf (Tea, S.D.) has been awarded the prestigious Harold Spitznagel Medal for Achievement in Art, the highest award presented by the Augustana College Department of Art to student-artists who demonstrate the highest standards of excellence in all their artistic endeavors throughout their Augustana careers. The award, which was presented during the opening reception for the 2013 Senior Art Show in the Eide/Dalrymple Gallery, is only bestowed occasionally and has been given only twice since 2007.
Augustana Senior Show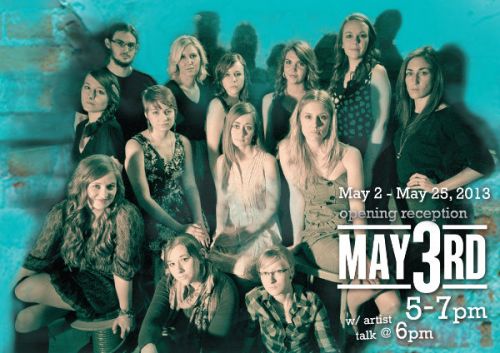 Wednesday, May 1, 2013
Graduating art students at Augustana College presented their senior show at the Eide/Dalrymple Gallery. The exhibit included a wide variety of mediums including: ceramics, sculptures, printmaking, paintings, drawings, digital photography and graphic design.
The 13 graduating artists are: Kelsey Hansen (Willmar, Minn.), Megan Johnson (Tea, S.D.), Sabrina Johnson (Bellevue, Neb.), Ana Knyazeva (Golden Valley, Minn.), Sean Lares (Lakeville, Minn.), Maxine Melber (Parker, S.D.), Annie Nance (Sioux Falls, S.D.), Laura Nerness (Windom, Minn.), Stephanie Ohden (Raymond, Minn.), Mariya Pabst (Sioux Falls, S.D.), Sarah Schoepf (Tea, S.D.), Mandy Seeley (Sheldon, Iowa), and Tessa VanRavenswaay (Sioux Center, Iowa).