What Can I Do With a Business or Accounting Major?
Graduates have been placed at some of the most important businesses in the country, while many choose to stay in Sioux Falls, rising to leadership positions closer to home. Several have continued their study in MBA programs. Those who became CPAs are immersed in practice at national, regional, and local firms. Many have achieved partner status.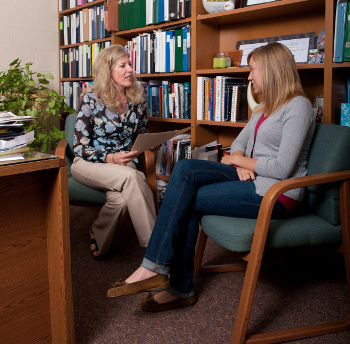 Business Administration alumni include:
Dr. Paul Bahnson, Augustana class of 1979 and professor of accountancy at Boise State University College of Business and Economics, has been named one of the "Top 100 Most Influential People in Accounting" by Accounting Today, a leading accounting industry publication.
Recent Accounting alumni include:
Leah (Kooren) VanDam, '02
Audit Manager, McGladrey & Pullen, LLP
Brenin Molden, '09
Staff accountant
Lisa (Johnson) Lentz
Eide Bailly
Julie Kafka
Partner, Eide Bailly