In the News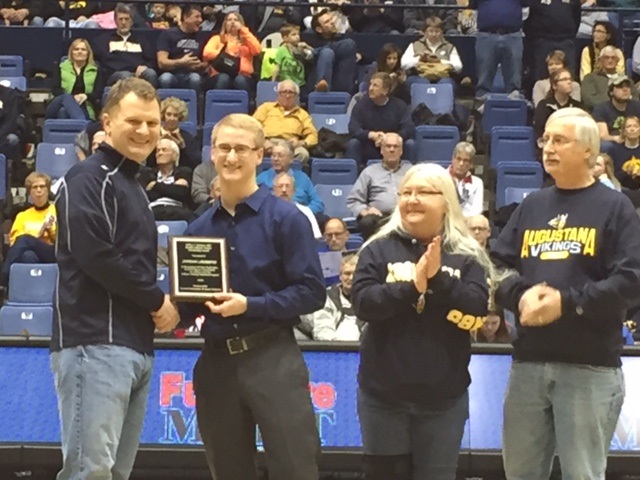 The Dr. Jeffrey Behrens Athletic Training
Student Scholarship Award
The Dr. Jeffrey Behrens Athletic Training Scholarship is an annual award given to an Athletic Training Student of Augustana University.  The award was created by, and is funded through, Sanford USD Medical Center as a memorial tribute to the significant contributions Dr. Behrens made to the Athletic Training Education Program of Augustana.
Dr. Behrens provided numerous services to Augustana.  He served primarily as the Medical Director of Sports Medicine, team physician, lecturer and mentor to the Athletic Training Students.  He will always be remembered for his persistent work ethic, his passion for sports medicine, his humor and his compassion to help others.  Dr. Behrens was tragically killed in a motorcycle accident on September 11, 2000.
Recipients of this award are selected by their peers and the certified Athletic Training Staff of the College.  The applicants are evaluated on academic integrity, work ethic, acceptance of responsibility, willingness to help others and their commitment to athletic training.
The 2016 award winner is Jordan Lindberg, a senior Athletic Training Student from Dell Rapids, SD.  Jordan is the son of Ray and Judy Lindberg.  
Jordan's leadership experience includes President of the Athletic Training student organization, in the civitas honors program and on the dance marathon committee.  This Spring Semester Jordan will be doing research on core body temperature and the effects on performance. After graduating, Jordan plans on going to graduate school in the fall to obtain a Masters in Athletic Training with an emphasis on teaching at the college level.  This summer will find Jordan working next to Augie alum Sid Dreyer at the Chicago Bears training camp!
Jordan has been a great asset to the Athletic Training Program at Augustana and will be greatly missed as he spends all of his free time helping the Trainers and athletes.
Congratulations Jordan!
Pictured is:
Dr. Kris Kimber, Sanford Orthopedic and Sports Medicine; Jordan Lindberg, Scholarship Recipient; and Jordan's parents Ray and Judy Lindberg.
WELCOME
NEW PROGRAM DIRECTOR
FOR ATHLETIC TRAINING
Welcome to James Day as the new Program Director of Athletic Training.  Dr. Day received his EdD from USD, his MA from the University of Virginia and his bachelors degree from Eastern Washington University. He was the program director at Buena Vista University this past year and held numerous AT positions at BVU from 2006-2015.  James is originally from Idaho.  He likes watching baseball, reading, and spending time with his family.  James met his wife Nicole at Eastern Washington University and they got married in 2006. They have one son, Allen, and are expecting their 2nd son in December.  Allen has been spotted at soccer and volleyball games and is a great addition the Augie fan section!!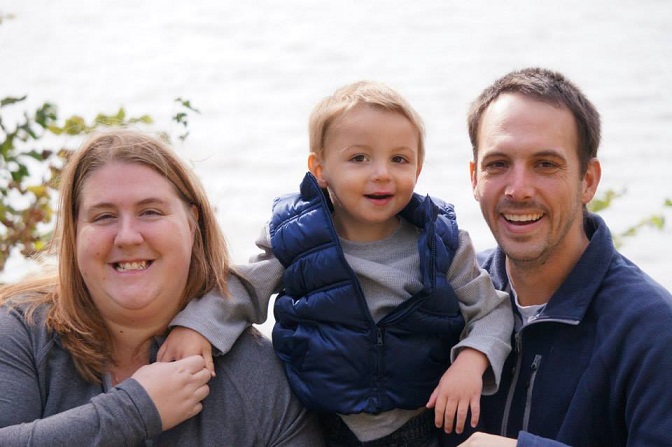 Program Director/ Head Athletic Trainer Brian Gerry has put together an educational video concerning knee injury prevention. Click the link below to view video.