Internships and Hands-On Learning
At Augustana University, students have the opportunity to apply principles of business through practical experience in the Sioux Falls community or other locations across the country. Internships provide students with the experience they need to begin a successful career in business and help them consider whether they prefer working in small or large businesses or even starting their own business.
Following are descriptions of recent student internships, including roles and duties, as well as tips on how to find the best internship.
---
"I think Augustana does a wonderful job of helping students find and get placed in internships. Not only do advisors want their students to find an internship, but they want their students to find an internship that really sparks their interests. Augustana has been extremely helpful in finding a career that suits me."

JULIE ANDERSON '16
---
Here are some great local Sioux Falls internship opportunities:
Check out the blog and some of Mike Kloza's experiences in marketing at AdWërks
---
Presentation Sisters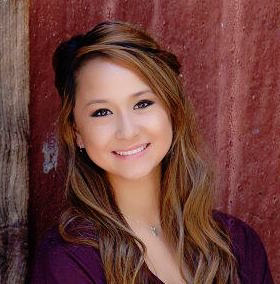 I had the opportunity to intern under the Presentation Sisters, a non-profit organization that focuses on working for justice, alleviating oppression, and promoting human dignity, especially among the poor.  Non-profit organizations such as the Presentation Sisters are important to a business student's educational values as it uncovers a side of marketing more than just profit and consumerism.  Within my internship, I helped to develop and conduct various marketing strategies and social media management for a ten year long event.  I was able to achieve my personal goals of refining my communication skills and assimilate the event planning process, an extensive and detailed job.  This internship gave me the freedom to learn as well as try my own hand at various tasks, resulting in an overall balanced experience. 
—Jane Voss 
Daktronics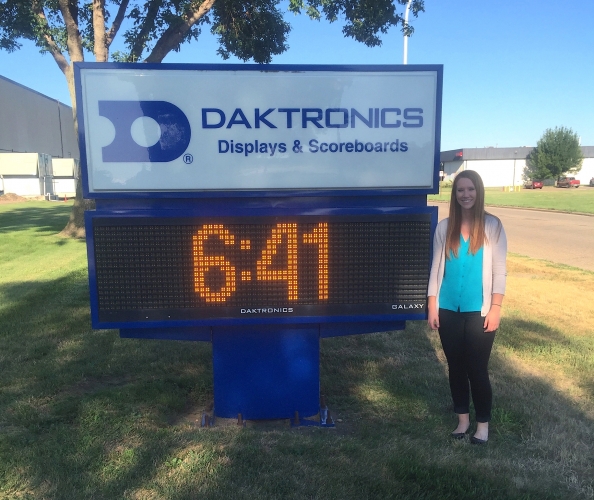 Working in the accounting department at Daktronics provided me with opportunities to apply what I have learned in the classroom to real world situations. Each day presented me with unique learning experiences and challenged me to think critically. I completed the bank reconciliations, wrote a variety of journal entries for Canadian subsidiaries, and was also able to help out with a variety of fiscal year end projects. Overall, I am thankful I this opportunity to see how a public company operates from an accounting standpoint and I am looking forward to taking what I have learned at Daktronics with me throughout my accounting career!
—Jenna Stoneberg
First Bank and Trust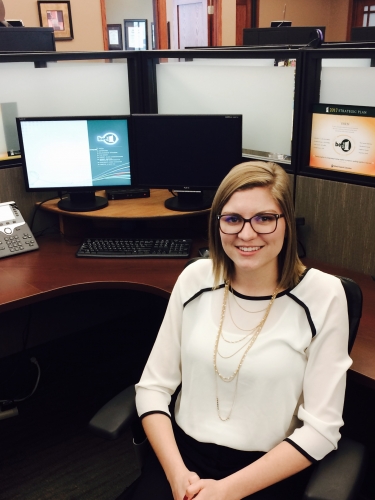 While interning at First Bank and Trust I worked to implement new features in online and mobile banking that would have a positive impact on the customers of the bank. I conducted research, created test scripts, and implemented the new features. I also had the opportunity to learn more about a career in system support through weekly team meetings.
—Jessica Schmitz 
South Dakota Trust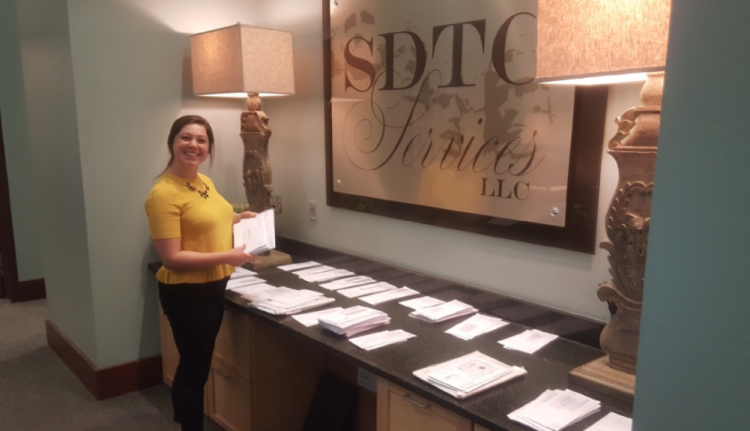 As an intern within the services department, I was given the opportunity to learn and advance your business skills through your experiences of working with a leading trust company. I had the opportunity to learn through talented trust professionals gaining real work experiences through independent projects and tasks. This internship not only gave me the opportunity to improve technical skills, but also to work collaboratively on a team to create and talented team of professionals.
—Maddie Schaefer
Ness Tax Services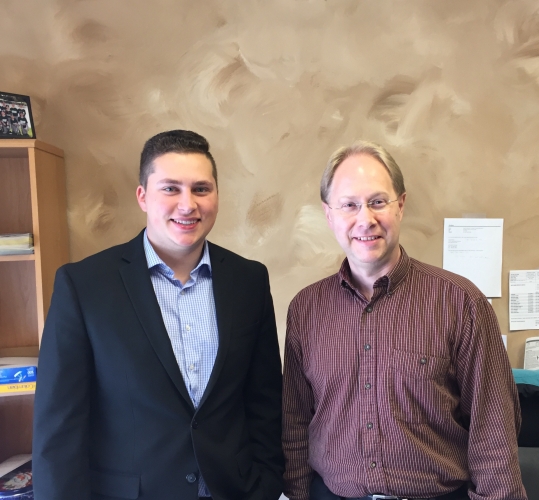 Ness Tax and Bookkeeping was a fantastic business to intern with. I learned so much in so little time! They taught me so much about the functions of a small business and how to provide a service to clients. During my time at Ness Tax, I spent my time preparing individual tax returns, took phone calls and scheduled appointments, scanned documents and filed them, and other small office tasks. This internship was a great learning experience and a great place to get a foot in the door to the world of business. I definitely recommend this internship opportunity to any accounting major or business major who is interested in the field of tax preparation and bookkeeping. It's a great place to utilize your skills and also learn new ones!
—Brock Morgan 
First Dakota Title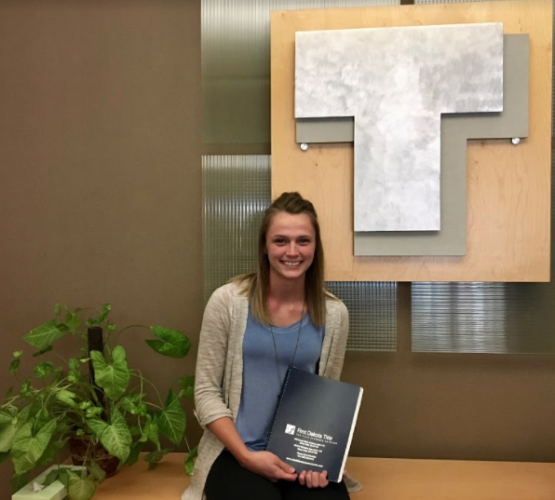 I had the opportunity to intern at First Dakota Title this past spring. I worked primarily in the escrow department and learned the basics of how to process a file that's going through escrow. My main duties included disbursing files after they had closed, requesting documents from lenders, and doing miscellaneous cleanup work for the office, as they got ready for the busy spring and summer schedule. I learned a lot about title, escrow, and what goes into buying or selling property. It was a great experience, one I will never forget. First Dakota Title was a great company to work for, I definitely enjoyed my time there and I'm going to miss it!
—Kaylie Miller
Make a Wish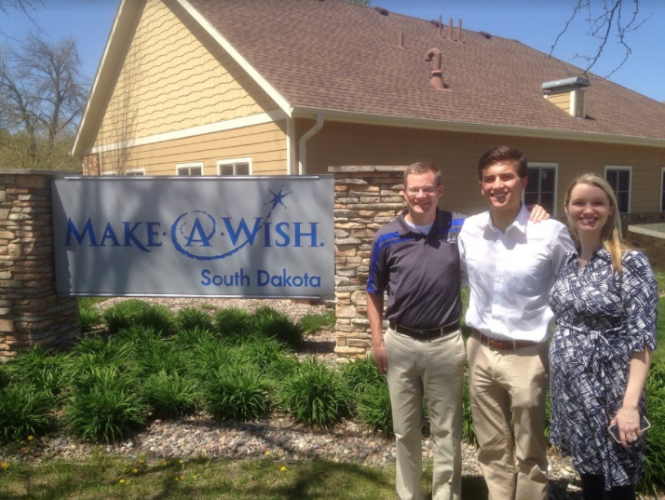 The experience of a Make-A-Wish internship is an enriching experience both for the heart and one's business mind. The past 3 months, I have been able to participate in various functions of the non-profit including but not limited to writing wish stories, assembling wish team packages, attending various board meetings, attending external fundraising events, attending wish reveal parties, and various event preparation experience. This internship allowed me to see a well-run non-profit, and also allowed me to work with an office of individuals that are laser focused on the mission of the organization to reach more kids eligible to receive a Wish. Knowing that I played an integral role in the Wish granting process for kids in South Dakota with life-threatening medical conditions is something so unique, and an experience that I would highly recommend.    
—Ben Konold 
Sanford Physician Recruiting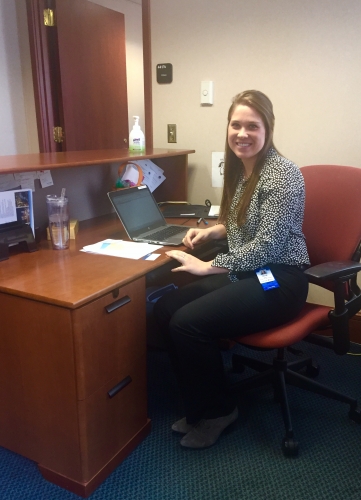 This spring I had the unique privilege in interning with Sanford Health in their Physician Recruitment department.  The coursework involved in my major disciplines adequately prepared me to succeed in my role within Physician Recruitment. I created various communication pieces that highlighted position openings, collaborated with coworkers on recruitment and retention projects, and shadowed my site supervisor during many administrative meetings, candidate site visits, and phone interviews. Each experience provided a unique learning opportunity that I will use throughout my business career!
—Allie Koehn
Hegg Companies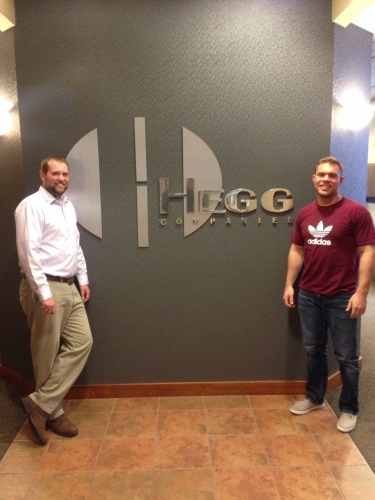 Working at Hegg Companies was by far the most beneficial internship experience that I have had. If you are pursuing a career in private accounting I would high recommend Hegg. Hegg provided me with more than just private accounting experience, it also showed me what the environment of a great company looks like. You are put in an interactive environment with great people who are happy to help and teach. The best part of this internship was that I was given fairly significant responsibilities that reflect the real world practice of accounting.
—Brent Havlik 
JAM Art Supplies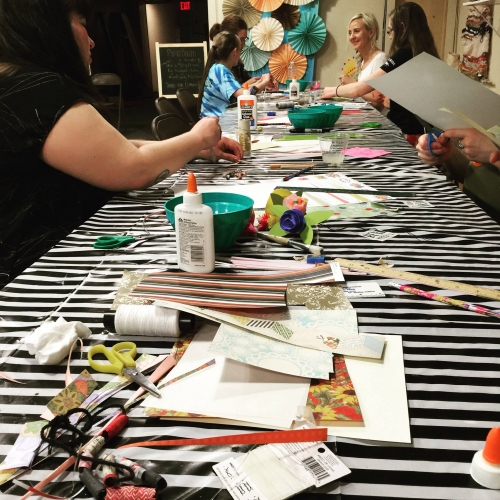 I had the pleasure of working at JAM Art and Supplies over the course of this semester. It was an eye-opening experience and one that was crucial to my entrepreneurship course here at Augustana. I learned many things from watching my supervisor work and also being interactive in everything she did. I gained experience in running a business and how to succeed in the non-profit world. Working as the volunteer coordinator helped my organization and speaking skills as well. Overall, it was a great opportunity and I'm glad I was able to do it.   
—Courtney Hardie 
Push, Pedal, Pull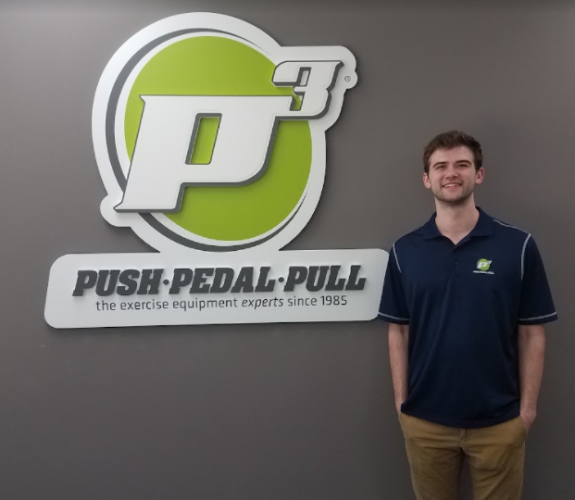 For the past few months I have been working at Push Pedal Pull. They are a company that sells and leases exercise equipment throughout the US. My position title is Jr. Accountant, and I have learned a lot about how accounting works in the real world compared to the classroom. When I first started, I learned how the accounting software that they use works, which is what I spent most my time using. My primary responsibilities were entering bills that we had to pay into this software, applying tax exempt forms to sales orders, and paying the weekly bills. The knowledge I have learned and the experience I have gained from working this internship will be crucial when I graduate college. 
—Alex Dixon 
Home Builders Association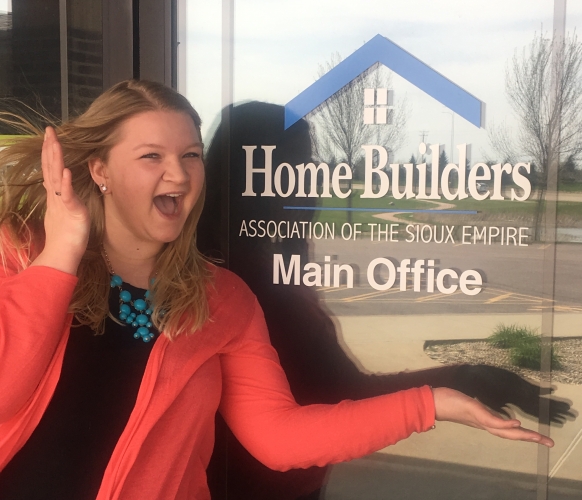 This spring I had the wonderful experience of being a business intern at the Home Builders Association (HBA) of the Sioux Empire, one of the largest HBAs in the nation. I was exposed to a variety of projects associated with membership recruitment and retention. Furthermore, I spent a large portion of my time assisting with the 2017 Sioux Empire Home Show, which was an incredible opportunity to partake in event planning on that large of a scale. The staff was more than hospitable and created an environment that allowed for curiosity. I feel as if I grew in my time management, communication, and professional skills because of this internship.
—Andrea Cartensen 
Fernson Brewing 
This semester I interned at Fernson Brewing Company in Sioux Falls. This internship entailed assisting and implementing all marketing strategies by developing various elements essential for the growth of Fernson Brewing Company, including facilitating promotions, campaigns, and relationships for the company. I also had the opportunity to experience the brewing side of the company by helping the brewmasters brew their beer, thus learning not only the marketing and sales side of the company, but also familiarizing myself with the brewing process that has made Fernson so successful in their first two years of business.
—Joel Gullickson 
Dakota Entertainment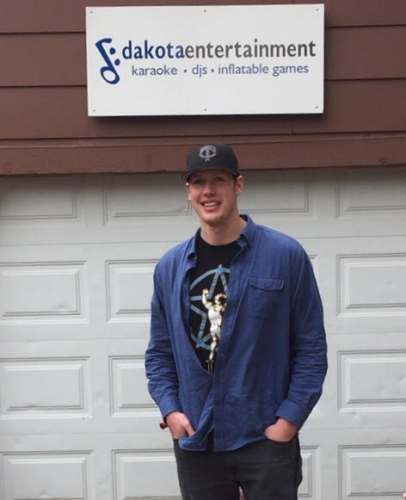 Over the course of the spring 2017 semester I completed an internship at Dakota Entertainment. The internship provided me with experiences that will help me be successful in my future business endeavors as well as invaluable life lessons. The primary focus of the internship was to handle online sales. I was given the responsibility of selling equipment that was no longer being used on various online marketplaces such as eBay and craigslist. I would recommend this internship to anyone looking to gain experience in sales or marketing, as I learned a lot and thoroughly enjoyed my time at Dakota Entertainment.
—Ben Sorenson 
Augustana Student Association 
As the Augustana Student Association President, I was able to analyze the business functions of Augustana's student government with a focus on social media, budget usage, and organizational structure. I reviewed past data with current projects to provide a basis for future ASA leaders to better utilize the tools at Augustana to enhance the student experience. One of the best parts of the position was being able to understand why Augustana is the way it is from multiple perspectives whether that was working with student organization leaders to promote on-campus events, highlighting our incredible faculty on ASA's social media, or getting to know Board of Trustee members. I left with a dynamic understanding of the importance of the Augustana's institutional goals and core values. 
—Mason Van Essen 
Fisheye Marketing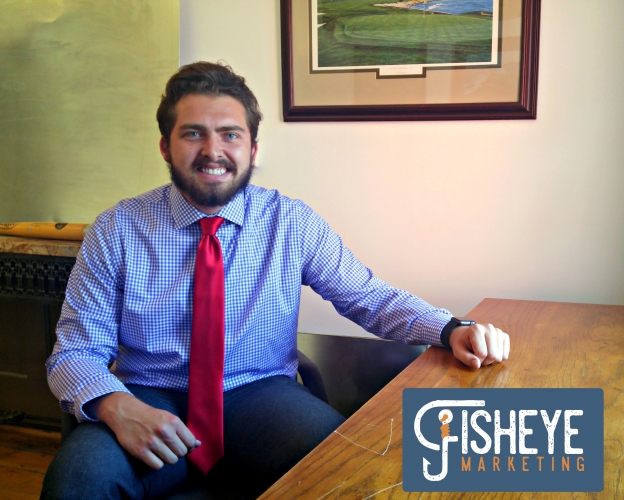 My time at Fisheye Marketing was truly valuable in the sense of knowing how and what to do to make my time most valuable. By feeling needed, I gained a sense of self-awareness and confidence. Throughout the course of my internship, I gained both hands-on and idea-based knowledge that I will undoubtedly use in my future. Thanks to the Augustana Internship Program, I know that I will be adequately prepared for whatever the future holds.
—Kyle Wendland 
Showplace Wood Products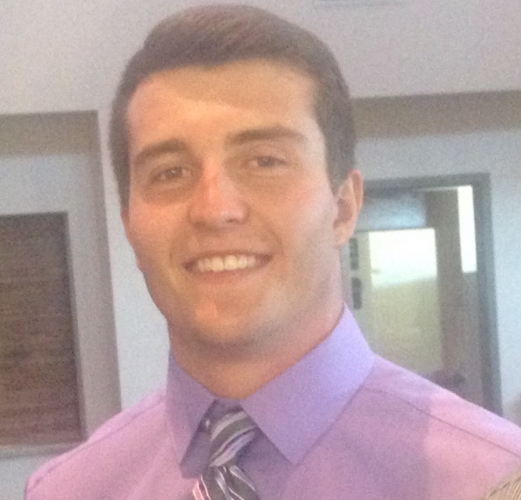 My J-Term Internship was spent at Showplace Wood Products, an employee-owned cabinet manufacturer located in Harrisburg, SD. The company is currently the 12th largest cabinet manufacturer in the United States and is home to over 500 employees. My time at Showplace introduced me to work in various business departments including: Sales, Production, Marketing, Recruiting, and Management. My supervisors had a monthly schedule of projects for me to follow which helped me truly make a difference in only one short month. I primarily worked with Microsoft Excel constructing reports that included: competitive analysis, rep evaluation, machine audits, performance measures, and yearly summaries. Showplace provided an enjoyable environment to work in with a great combination of young and experienced employees who are all motivated to continue expanding the company.
—Dalton Allen 
RSM
My internship was in the tax department at the accounting firm RSM US, LLP in Sioux Falls, SD.  RSM is the fifth largest accounting firm in the nation providing tax, audit, and consulting services to the middle market.  Throughout my time with RSM, I was given the opportunity to work on a wide variety of tax related projects across the entire tax return process.  In addition, I spent a week of my internship at a training program in Chicago, IL in which I further learned the firm's procedures for completing tax returns for our clients.  RSM has a very strong belief in developing their talent base early on in their careers, and you are treated as if you are a full-time employee rather than just an intern.  My experience with RSM was outstanding, and I would recommend an internship with them to anyone considering public accounting as a future career.
—Zach Bingen 
Helpline Center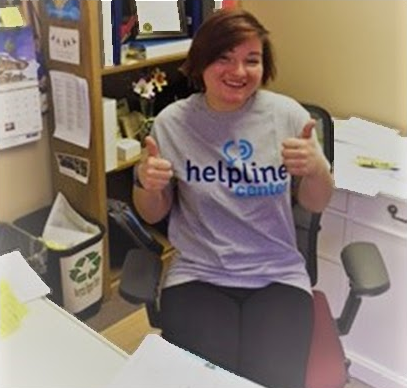 I had the pleasure of interning at the Helpline Center. This non-profit organization opened my eyes to all of the resources that are available throughout South Dakota, and all of the resources that are not. I was given the opportunity to work in both marketing and database management. This internship gave me valuable life experience and connections. I am now considering non-profits as a viable career path. With this experience I feel confident and prepared to enter the workforce.
—Avery Gaboury
Augustana Student Success Center and Marketing Department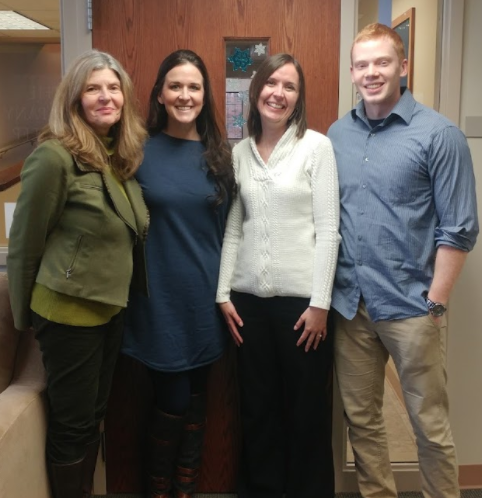 I spent the month of January doing a full-time internship at Augustana! Half was spent in the Student Success Center on campus, and the other half in the Marketing department. My time spent in these offices was one of growth and impact. This experiential learning is a vital piece of the Business Administration requirement, as it allows us as students to take our classroom teaching into practice, and it can be an eye-opening experience to realize how relevant so much of what we learn actually is. I was able to participate and play a role in two of the school's most important offices, all the while deepening my understanding of what they do and how they advance Augustana's mission. I am grateful for my time there, and look forward to using my experience and taking it beyond Augustana into my next role.
—Dan LaGue
Sterling Trustees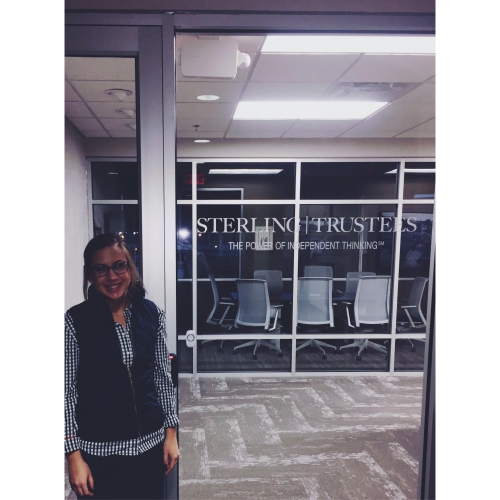 During the Fall of my senior year, I had the opportunity to work as a Trust Intern at Sterling Trustees, a privately held, South Dakota-chartered trust administration company. Throughout my internship, I was in charge of administering trusts' monthly, quarterly, and annual financial statements. Along with custodial investment statements, I also assisted the trust officers with several other projects like inventorying trust files and document tracking other pertinent trust documents. Throughout my internship, I gained great knowledge of the trust and family dynasty world, and I acquired business experience that will launch me well into my career after graduation. 
—Megan Wencl
Northwestern Mutual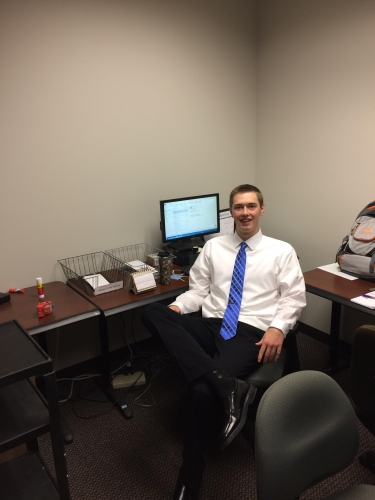 My internship with Northwestern Mutual was remarkable. Every day I felt that I learned something new.  I learned how to effectively communicate with my colleagues as well as potential clients.  I was reaffirmed by Northwestern Mutual to put the needs of clients above everything else.  They are the friendliest group of people to work with and are very knowledgeable about what they do.  They love helping people reach their goals in life and it is something that I want to do in my career as well.  I want to make a difference in peoples' lives and Northwestern Mutual taught me how to do that.
—Cole Milbrath 
AO Express
 AO Express Inc is a trucking company based out of Sioux Falls, South Dakota. While interning at AO Express I not only gained hands on experience in accounting, but it also gave me real world business experience. During my internship I was able to participate in everything from basic data entry, to preparing financial statements, to helping make decisions on insurance renewals. It was a really awesome experience to work directly under the owner and to be able to learn how a small business operates. 
—Katie Heimstra 
Balloon Express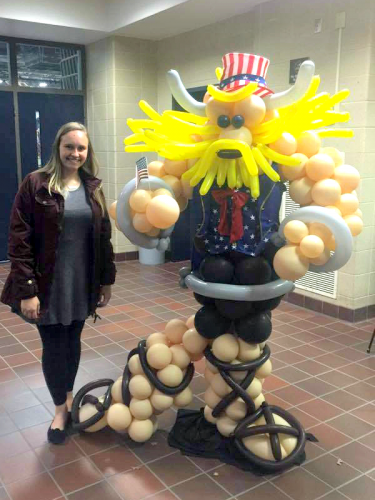 My internship at Balloon Squad USA exposed me to a variety of marketing tools and techniques and allowed me to learn about running a small business. I primarily worked on updating social media sites and the website. It is such a rewarding experience to put to use everything I have learned throughout my college career. The internship experience through Augustana University has prepared me to start my career with confidence. 
—Taylor Hanzel 
Horace Mann Insurance 
For my internship I worked for Ryan Hofer at Horace Mann Insurance. Horace Mann is an insurance company that mainly focuses on teachers and their households. I learned a great deal about both business and insurance during my internship and I accepted an offer to continue working there after graduation in May. I am very thankful to the business internship program for providing the stepping-stones to this opportunity.
—Morgan Engbrecht
CK6 Consulting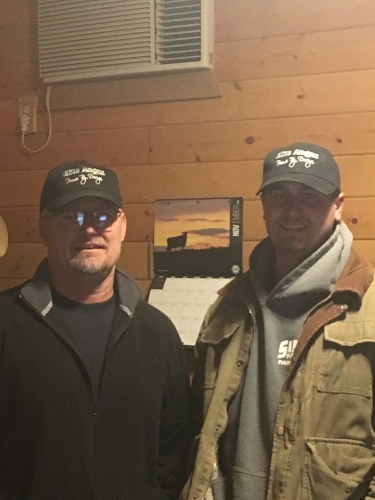 I had the opportunity to be an intern for CK6 Consulting Services this fall.  My supervisor, Chris Earl is a consultant in the registered purebred angus cattle business.  He and his partner, Wes Tiemman, have around 40 clients across the country.  CK6 Consulting essentially become a part of their clients' programs and assists them in whatever way they need.  As an intern, I was able to travel across the country with my supervisor visiting all of the clients and seeing first-hand how CK6 Consulting operated.  I was fortunate to assist with hands on activities such as taking pictures and videos of animals for clients, putting in embryos, or artificially inseminating the herd.  I also was given the opportunity to help my supervisor get organized.  I was able to create individual folders for each client to keep any documents or emails in a place that was readily and easily accessible.  Also, I was able to help manage the company's Facebook page and website.  I learned how to boost posts and monitor how many views we were getting and figure out how we could get more views and exposure.  This internship was a great experience for me, and I was able to learn an immense amount about the business.
—Garrett Earl 
Strawbale Winery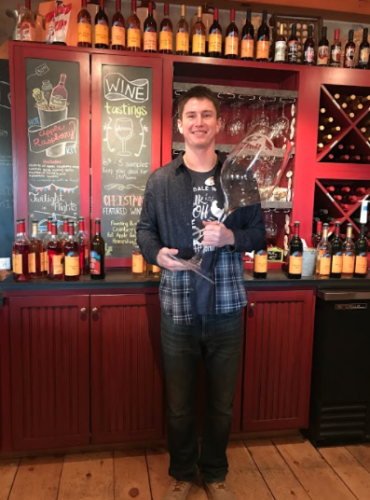 I was very excited to start my first real world internship through Strawbale Winery. The people I met and memories I made will forever influence the path I choose in the future. Throughout my internship, I was able to make quality business relationships all the while learning about a cool product: wine. Augustana made the selection process easy and before I knew it I had my foot in the door to my first intake meeting. Goals were set and surpassed throughout the semester and life lessons were abundant. Without the timely help from Shelly Gardner, leader of the business internships programs, I do not think I would have been as lucky as I was. Thanks to the partnership of Strawbale Winery and Augustana University, I was able to learn new business skills as well as practice other strengths that are sure to give me a leg up on the competition when I am ready to enter the workforce next year. 
—Alex Beals 
Weisser Distributing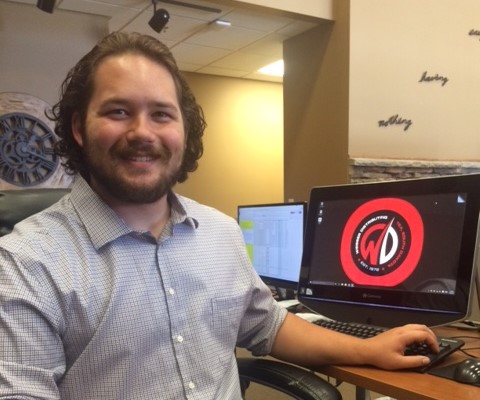 Weisser Distributing is a tool distribution company based out of Tea, South Dakota. While interning at Weisser Distributing one can expect to be hands on with many facets of Weisser's business. Most interns will start out in Weisser's warehouse, where they will learn the many tasks that Weisser warehouse employees perform, such as: packaging and shipping items, retrieving ordered items from shelves, and stocking shelves with new product that Weisser has ordered. Having a good attitude and a tremendous work ethic are the keys to success while working at Weisser. Those who are in search of an internship where they will get a lot of hands on experience and insight into the world of online business will find Weisser a truly rewarding internship.
— Nick Brandt
Great Western Bank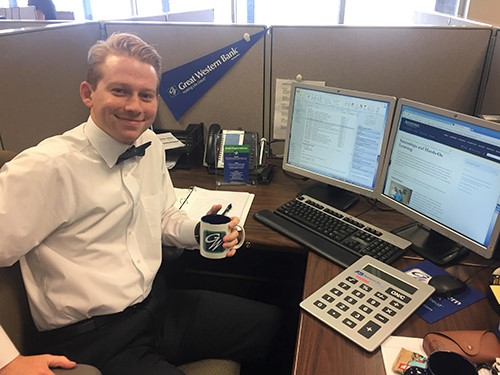 For the past five months, I have been working as the Marketing Intern for Great Western Bank in the corporate office of Downtown Sioux Falls. In my time, I worked with programs such as episerver CMS, SubscriberMail, WorkFront, Daktronic's Venus 1500 and works24 to name a few. I helped with numerous direct mail marketing campaigns, website maintenance on greatwesternbank.com and also worked on daily projects such as mass email communications and invoice processing. I participated in weekly meetings with the Marketing team, Project Management team and even some prospective digital client meetings to improve SEO for the site. I created and worked with a vendor to print the Make a Wish partnership materials – posters, raffle tickets and signs for all of the South Dakota locations. I worked 40 hour weeks, listened to plenty of new music and even kept the team fresh with a weekly pop culture and news update. 
— Tanner Williams
First National Bank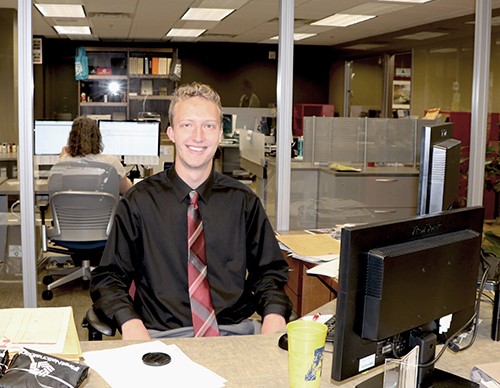 Interning at the First National Bank in Sioux Falls not only allowed me hands on experience with a variety of marketing techniques, but it also exposed me to many different areas of the banking world. I was able to come away with not only skills I can use in the world of marketing, but also skills I will be able to utilize in everyday life from organizational skills to financial ones. Reneta was an excellent supervisor who was flexible with my wants and needs.
— Glen Ellingson
City of Mendota Heights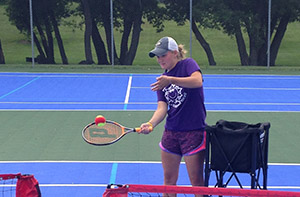 The City of Mendota Heights hired me to run the tennis program. I was able to better understand the parks and recreation function of city government through responsibility for an array of duties including: understanding how relationships are formed within the community, learning how to set and manage a budget, working to promote the parks and recreation programs, responding to citizen inquiries about the program, learning about staff recruitment and the appropriate management of employees, and obtaining organizational skills for managing the physical operations of the summer programs. 
— Meredith Lawrence
FDIC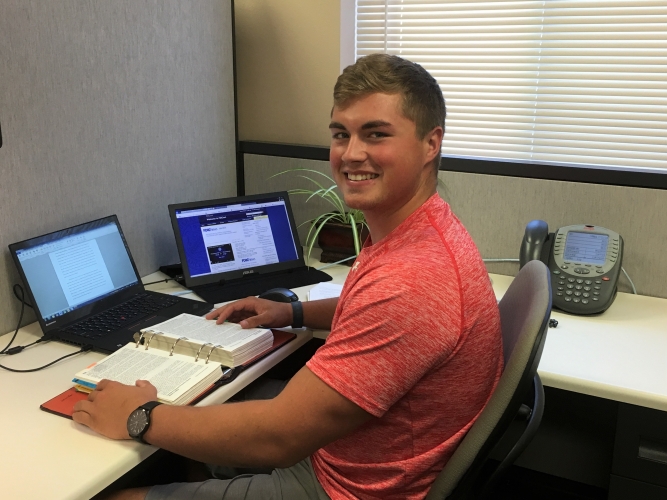 My summer internship with the FDIC was hands-down the best work experience I have ever had.  I had the unique opportunity to explore both sides of the banking industry.  I was able to see perspectives from both a banker's and an examiner's standpoint.  Every day on the job was a learning experience because I was exposed to a wide variety of bank regulations.  In my 11 weeks on the job, I became quite familiar with the FDIC bank examination process.  In addition, I was able to interact with bank personnel in a professional manner and explore why they do the things they do.  The best part about my summer internship experience was that I was always doing something different.  I was never in one location for more than a week because I was traveling all over the Midwest performing bank examinations.  I was also able to spend two whole weeks in Washington DC. Without Augustana University Professors and the Student Success Center, there is no way I would have landed this internship and had the amazing experience that I did. 
— Bryson Hamilton
Intertec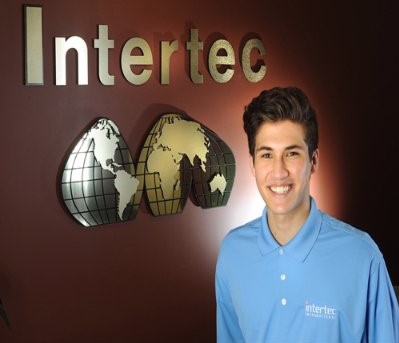 Intertec is an IT solution firm located in Phoenix, Arizona, however the main operations take place in San Jose, Costa Rica. At Intertec, I worked with the recruiting team to fill open positions that we had in not only Costa Rica, but also in the United States.   This internship was incredible for many reasons, but mainly for the well-rounded experience I was able to have. I was able to speak to people from over 10 different countries about different Intertec International, take part in listening in on sales pitches, work with international margin calculations for incoming candidates and most of all able to work with the highest level of people in the company. The experience I was able to gain from this summer is something I could not put a price tag on and would encourage anyone to partake in if given the opportunity. 
— Josh Hedeby
City of Sioux Falls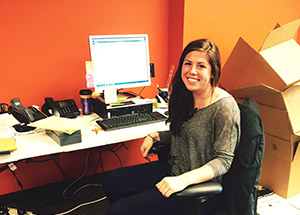 As an intern for the City of Sioux Falls Community Development & the Public Parking department, I was able to experience working for the city government and apply concepts I have learned through both business administration and government courses. I was able to sit on a number of meetings including preparations for the budget, event preparation for an employee 5K, the Public Parking Board meetings, as well as attend a press conference. I researched residential parking permit policies across the nation and examined areas of the City Of Sioux Falls to see if one would be a good fit. I researched and took steps towards the implementation of Passport, a mobile payment app, in the downtown area. This project led me to setting up conference calls, previewing a contract, looking at current city ordinances, and learning in depth about the RFP and purchasing process at the municipal level. I was able to work with people in various departments throughout the City as well as other cities' parking departments and outside vendors. 
— Caroline Renner
---
DJ Jer Events & Lighting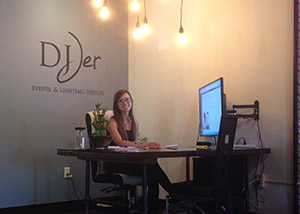 Over the summer, I was fortunate enough to have had a very fun and educational internship at DJ Jer Events and Lighting Design. As a student interested in business and marketing, this internship was a perfect fit. I learned so much about the many aspects of a small business and also gained and improved my personal and professional skills. Some of the tasks I was given over the 3 month period were to develop the main website and the social media sites, create email campaigns, do graphic design, blogging, and other office management duties. I am extremely happy with the experience I had and know that everything I learned will be useful and benefit me in a future career in marketing. 
— Jessa Richards
DJ Jer Events & Lighting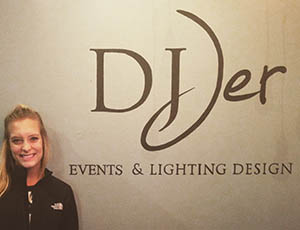 DJ Jer Events and Lighting Design was an amazing marketing internship experience.  I received an array of projects from designing t-shirts to writing blog posts to editing videos. I grew exponentially in my skills throughout the semester and loved that every day was different.  Jeremy was a wonderful supervisor.  If anyone is looking for a internship with tons of hands-on experience, I would recommend DJ Jer Events and Lighting Design. 
— Sara Byre
First Interstate Bank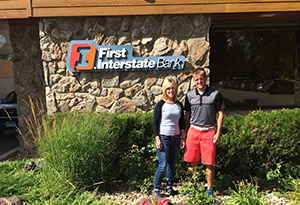 This experience offered an introduction to banking by putting me in various departments of the bank including Agriculture Loans, Real Estate Loans, Teller, Loan Processing, and Wealth Management. I got hands on experience with banking professionals in a small town atmosphere and was exposed to customer service, financial statement analysis, and accurate data entry. Also, I made key connections with respected professionals in the community and built up quality networking for future career opportunities. I gained thorough exposure to banking functions and quality face-to-face time by attending various employee meetings. 
— Clay Kopplin
Great Western Bank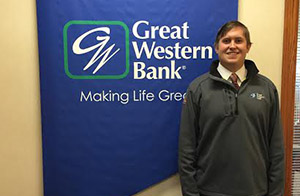 My internship at Great Western Bank was filled with great experiences that will help me down the road in my banking career.  I learned about how the face of the organization works on a day to day basis.  I would highly recommend anyone to consider an internship with this organization.
— Jason Werner
Hoel Holdings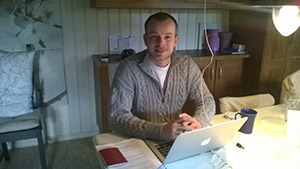 The work at Hoel Holdings exposed me to a variety of marketing techniques and relevant information under the supervision of Sebastian Hoel. After completing the required 160 hours of work I feel much better prepared to enter the job market and hopefully run my own business in the future. The internship touched upon varied fields of work, including html coding, content creation, customer service and big data analysis. With more than 150 websites the company is heavily involved in the Norwegian affiliate industry and offered a great learning experience. 
— Lars Linstad
HOM Furniture – Twin Cities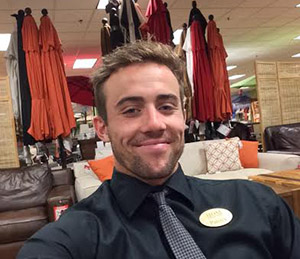 An internship is designed for a student to gain experience, understanding and explore the in's and out's of a business to figure out professionally where they will fit in and how. I gained this knowledge and much more while undertaking my summer internship. I had the opportunity to put myself in the shoes of a salesman, as well as a manager, while creating lasting knowledge and skills at HOM Furniture in Coon Rapids, MN. Here I was given the chance to deal with customers on a daily basis and create relationships with people in a business setting that allowed me to get the full experienceI wanted from my internship. This internship was geared to give me my freedom and go out in the sales world to complete the personal goals. These personal goals would allow me to mature into the businessman I wanted to be, and also understand myself and where I am at in a business environment. The experience was a huge stepping-stone a positive direction for my business career and I am excited to see what the future holds. 
— Patrick O'Donnell
---
"I'm very supportive and impressed by the internship program at Augie. This experience has taught me a lot about my own skills and has caused me to reflect on my management style and ways that I can better myself. I also appreciate the requirement to write as it is an important skill for employers to see."

Paige Schwitters '16
---
Howalt McDowell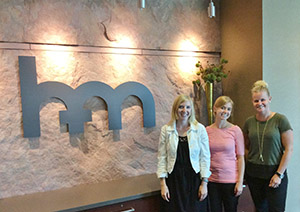 This summer I had the privilege to work with the Life, Health and Employee Benefits team at Howalt + McDowell. I worked on many projects, varying from researching employee benefit enrollment platforms and learning how they function on the employer and employee side, to working with spreadsheets to come up with specific lists for tracking group size to ensure that Howalt is covering the basics when it comes to the Affordable Care Act. I was also able to participate in various meetings and work along side people within the company on different projects. This summer has been a great learning experience to what goes on behind the scenes in the insurance world. I am so grateful for this internship and for hands on learning of the ins and outs of insurance at an insurance brokerage firm. 
— Yolanda Clark
Jazz Fest, Sioux Falls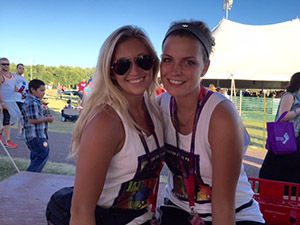 This summer I had the opportunity to work as an event planning/coordinating and marketing intern at the Sioux Falls Jazz and Blues Society. This organization is a non-profit that strives to raise awareness of Jazz and Blues to the community. My internship consisted of many different responsibilities, including editing/sending out letters to parties involved in Jazz Fest, assisting in registration and check in for Jazz camp, and setting up/working Jazz Fest. The week of Jazz Fest, I found, was the week that I learned the most. I was able to get a behind the scenes look at the efforts that go into making Jazz Fest run smoothly and how many people are needed for this to happen. I had the opportunity to shadow and work at almost every area of the event. This internship was very beneficial in helping me learn more about event planning and coordinating such a large and respected event. 
— Sara Wallenberg
Konica Minolta Business Solutions – Bloomington, MN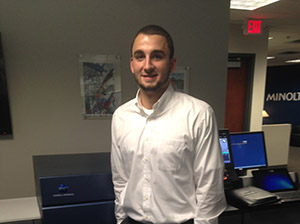 My internship at Konica Minolta in Bloomington, MN, gave me a great understanding of the necessities to thrive in a sale driven business. I gained invaluable knowledge about the information management industry, specifically enterprise content, technology optimization and cloud services. My duties included assisting two major account executives with phone calls, setting up appointments, client spreadsheets, working on multiple campaigns and accompanying them on several client assessment visits. I would encourage any student interested in a sales career to consider applying for this internship. 
— Alex Richter
Lawrence & Schiller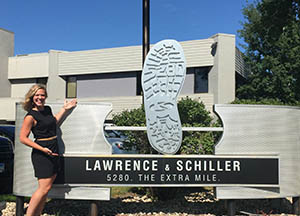 I experienced the fast-paced advertising industry first-hand through my internship at Lawrence & Schiller this summer. Serving as an account service intern, I engaged in the many functions of the agency and assisted in the management of client accounts. Whether I was participating in a client call, writing content for a client's website, or helping to develop a campaign, I always felt that I was contributing and ultimately satisfying client needs. My internship this summer helped me to translate my knowledge from the classroom into a real-world experience, and I am confident that it will allow me to stand out in front of future employers. 
— Paige Schwitters
Nordstrom – Portland, OR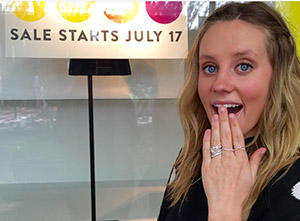 During a nine-week period, I had the chance to play the role of fashion expert in one of the top fashion department retailers; Nordstrom. I was selected as part of the 10% of applicants who would be given the chance to experience a nationally known corporation at first hand. As a retail management intern in Portland, OR, I was a part of management meetings, training classes and able to attend meet-and-greets with some of the top performers. I was lucky enough to be working the day that Blake Nordstrom was walking the downtown store and personally introduced myself. He is quite tall, has a firm handshake, and the warmest greeting. Within the quick passing of weeks, I have learned more about becoming a good leader and opportunities I may personally improve on than anyone could have prepared me for. I gained hands-on experience working in the jewelry department on the sales floor, shared my knowledge and excitement about the latest in fashion, and helped to provide exceptional customer service while being a team player. If I could say one thing to an aspiring retail intern it would be that you are nothing without your team. 
— Mikayla Becker
---
"The process of getting the internship was very easy, which I greatly appreciated, and writing short journals was a nice way to keep track of ongoing events."

James Jennings '16
---
Plains Commerce Bank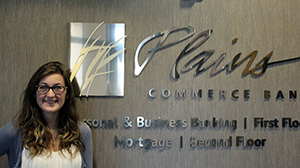 My experience working as a marketing intern at Plains Commerce Bank was definitely a hands-on experience. I was treated as if I was one of the marketing officers myself. During this internship, I worked with two other marketing officers, Chelsey Hunnel and Abby McCann. I learned a lot about the realities of in-house marketing and how to communicate to several different types of markets. I learned a lot about how to use Adobe design products including Photoshop, Illustrator, and InDesign. Some of the projects that I worked on for Plains Commerce Bank were creating traditional advertising for newspapers, designing marketing materials for the several different banking departments, as well as creating content for our mortgage banker Facebook pages. One of the things that I also enjoyed about this internship was the employees that I met. They were very kind and welcoming. They also loved celebrating Fridays, birthdays, and holidays with treats and refreshments. 
— Katie Connor
Stryker Orthopedics – Sioux Falls, SD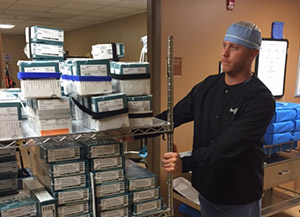 This summer I was fortunate enough to do my summer internship with Stryker Orthopedics, a medical sales company in Sioux Falls. I worked under sales managers, operations managers, and sales representatives throughout the two and a half months that I was with Stryker and they treated me as more of an employee than an intern, which I really enjoyed. One of the things I was responsible for during my internship was the distribution of inventory for procedures. Our sales representatives would schedule surgeries and it was my job to make sure the products got prepared and placed in the correct spots at the hospitals before the procedure and then reported updates to the operations managers. During my internship, I shadowed reps as they went out in the field to sell product to doctors, as well as put on promotional events for surgeons to help promote their own individual practice. My favorite part by far was when I went with the reps when they went into surgery. I saw hip replacements, knee replacements, bone fractures, and knee revisions. It was great to see both the reps and surgeons in action and see how all of the pieces of the process come together. I think how I learned the most from during my internship was just asking the reps questions and for their opinions. These guys have been in the field for a long time and have a lot of good experience and advice to give. 
— Patrick Fiala
The Event Company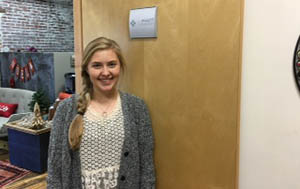 My internship with The Event Company not only gave me experience in event planning but also allowed me to experience the business world of Sioux Falls. I was able to perform a variety of tasks, including researching event ideas, sitting in on client meetings, and setting up and working at several events throughout the semester. There are so many things I gained from this experience, but this internship really helped me improve my organization and communication skills, both of which are very valuable in the business field. I could not have asked for a better internship experience and I recommend any student looking for a great learning experience and the opportunity to meet many people in the Sioux Falls business community to apply for an internship at The Event Company. 
— Anna Bruflat
The Event Company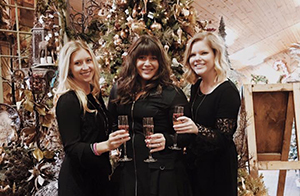 An internship with The Event Company is one like no other. Throughout the semester, I was presented with numerous opportunities. From planning events to working with clients, venues, and vendors to attending events, this internship provided the complete event planning experience. Working with The Event Company enabled me to meet new people and make new connections. I was able to take part in many large events such as Live2Lead Sioux Falls, Susan G Komen Race for the Cure, Dancing with the Sioux Falls Stars, and the Feisty Fighters' Sparkle and Shine, to name a few. This internship was the perfect mix of work and play. Although hours were long and the work seemed excessive, the final product always prevailed. 
— Julie Anderson
UpTown Events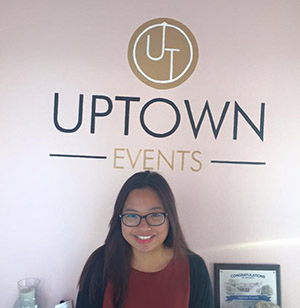 Uptown Events is a great one-stop event shopping place that will provide everything needed for all kind of events. As a marketing intern at Uptown Events, I have had the opportunity to see how wonderful people here are. They are very creative, hard-working, and helpful towards their clients. During my internship, I have also learned a lot about event planning process and it's amazing to see the vendors' awesome work being displayed at the studio. Just stopping by the studio will lighten your day since every corner is so nicely decorated and looks super artsy! 
— Linh Pham
---
"AU is extremely helpful and flexible with setting this up and helping me establish my goals and expectations."

Jackson Rynda '16
---
Wish of a Lifetime – Denver, CO
This summer, I had the opportunity to be a Wish Fulfillment Specialist and Marketing/PR Intern at Wish of a Lifetime in Denver, CO.  Wish of a Lifetime has a mission to grant life-enriching wishes to deserving senior citizens who, for some reason or another, have not been able to experience these lifelong wishes because of medical, financial, or even organizational hindrances. The goal is to change a generation's view on aging. Over the summer, I was assigned about 7 wishes, one of which was actually granted during my time this summer. I also had the opportunity to help build a new website, edit wish stories, and witness the launch of a new campaign after an entire office creative workshop. My internship with Wish of a Lifetime really opened my eyes to the nonprofit sector as a career ch ce, and helped me realize the importance of believing in the mission of any organization or company that I will work for in the future. 
— Jessica Madson
Younkers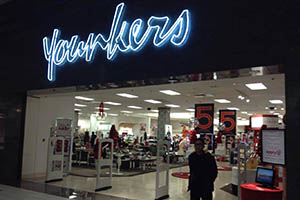 The internship with Younkers of Bon-Ton Store, Inc. was very fun but also professional. Supervisors were very helpful in providing tasks as well as lessons after each task. I had a chance to work with various departments of the store and see how they cooperate. It is an internship to be considered for students who are Business Majors and are especially interested in retail industry or corporate environment. 
— Anh Nguyen
Holiday Inn City Centere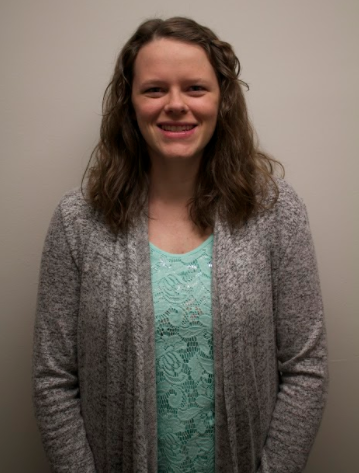 As an Accounting Intern at the Holiday Inn City Centre, I learned aspects of the field that I had not previously learned from the classroom. This experience gave me an opportunity to learn the numerous activities accountants are tasked with in the hospitality industry. The Accounting Department completes reports for managers of the hotel and organizes and balances account information for organizations staying at the hotel. This internship was an amazing experience and provided knowledge of the accounting field I can use in the future.
— Elizabeth Aakre 
Brandt Solomon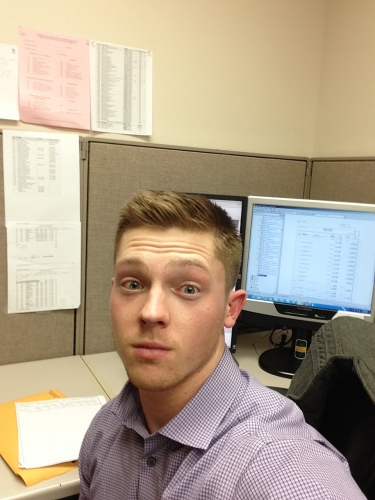 The internship program over J-term was extremely beneficial for me. Working in the field I'm getting a degree in full time allowed me to get a realistic idea of what life may be like upon graduation. I got to see what a typical day is like in an accounting firm and how an office is run. One of the really cool things was getting an understanding of how to conduct oneself in a professional work place, learning such things as unique courtesies and what the most appropriate ways are to communicate with co-workers. Overall, it was challenging and strengthened my desire to be an accomplished accountant as well as to further my education in the subject and the workplace.
—Josh Benson 
Augustana University Business Administration Department
My experience as an intern at the Augustana Business Department was a very hands-on learning experience and I learned more about a department that I've taken many classes in. I developed a new logo for the business department, updated their internship page, while also gaining a knowledge of the Drupal website structure, created an infographic that lays out the steps students need to take to complete an internship, and created a Facebook page for the business department as well as providing a weekly social media plan to maintain it. With this internship, I had the opportunity to do what I love and explore new technology. Gaining experience in using Drupal provided me with knowledge on how websites work from the backend to create an amazing user experience on the front end. I was so fortunate to have an internship with the Augustana Business Department because they care so much about their students and find tasks that play to their strengths, not just busy work. It is an experience I recommend to all who have a passion for the web and for Augustana University.
—Brianne Bernard 
Best Western Ramkota Hotel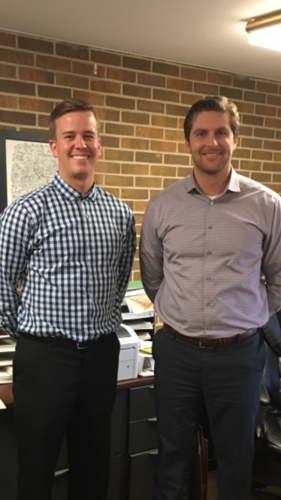 My internship at Best Western PLUS Ramkota Hotel taught me way more than I could have imagined.  I was tasked with researching new potential customers to use their banquet halls and hotel rooms.  It was a hard task at first with all of the information out on Google and other search engines, but like anything you put your mind to, it becomes easier.  I was also allowed to sit in on many webinars and conference calls that furthered my knowledge of sales and the hotel industry as a whole.  My favorite part of the entire process was being able to physically sit in the sales department and listen to their calls with clients.
—TJ Davis 
Sanford USD Medical Center Volunteer Services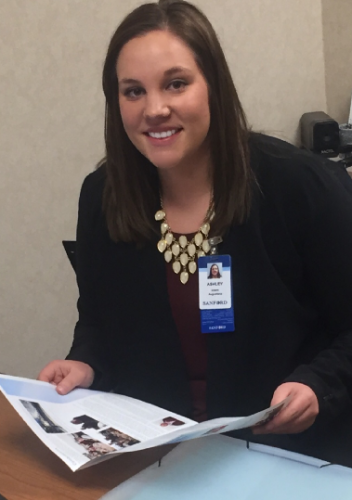 Sanford Health offers a wonderful business administration internship in the volunteer department. They like to say they work similar to a human resource department. As the largest hospital in South Dakota offering the latest in innovative care, this made a major impact on my experience. Sanford's highly skilled teams are known for their passion, leadership, and dedication to their patients and their specialties. The director and coordinators I worked with taught me what a successful volunteer program Sanford has. Throughout my three-week internship, I was able to shadow the director of volunteer services, service excellence, the gift shop, assist with the interview and orientation process, attend meetings, and help out with other department tasks. Overall, this internship was a great learning experience. I would like to intern again at Sanford Health this summer in another department. 
—Ashley Grussing 
Junior Achievement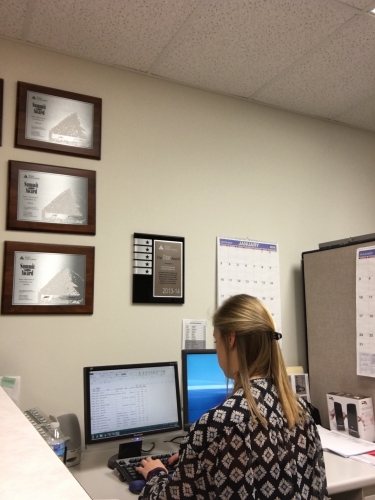 Having the opportunity to intern at Junior Achievement of South Dakota has been a great opportunity. I have learned so much about non-profit organizations and the fund raising process. I have enjoyed learning more about JA and the impact it has on students.
—Elisabeth Otto 
First National Bank of Sioux Falls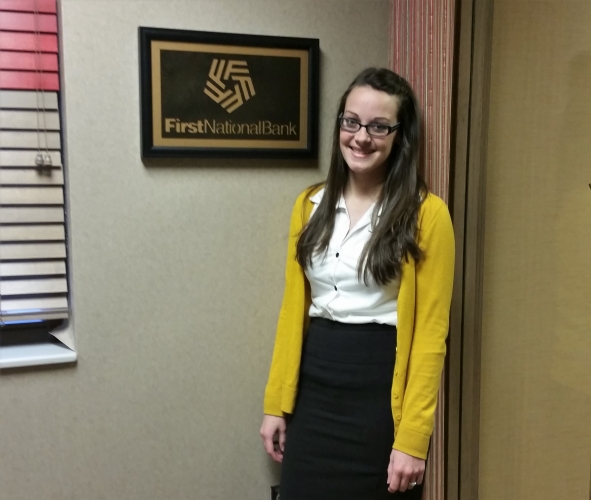 My internship at The First National Bank in Sioux Falls was a phenomenal introduction into the banking industry. As a retail lending intern, I began by working with consumer loans, reviewing the loans to ensure that they met compliance regulations. Then I moved into the Residential Mortgage department and had the opportunity to experience the entire process of real estate loans from beginning to end. I spent time pre-processing the loans, updating insurance, preparing mortgage satisfactions, and working with closing packages and closed and paid-off loan files. The First National Bank in Sioux Falls is an incredible organization, and everyone was very welcoming to me from day one. The employees truly made me feel like a valued part of the team, even as an intern. This internship far surpassed any of my initial expectations, and I am extremely grateful to have had an experience that provided such valuable knowledge and skills for my future career. 
—Mikayla Stamp
Retirement LLC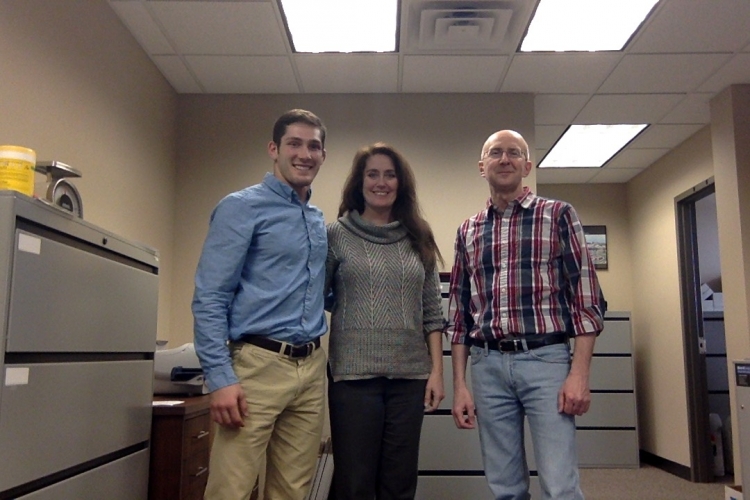 My internship was with Retirement LLC, a third-party retirement plan administration organization (TPA) of tax-qualified defined contribution and defined benefit plans.  The internship gave me the opportunity to work with many different parts that go into forming and managing a retirement plan. I had the opportunity to help form adoption agreements and governmentally mandated plan restatements.  I was also tasked with working with QuickBooks to help put together quarterly invoices.  What I spent the majority of my efforts on was making form 5500 balance sheets from trust statements that are then used for IRS compliance testing.  This internship gave me opportunities every day to learn a new task and then work on a project by myself implementing what was just learned. More than what I learned to do my projects the most helpful tips I learned was to be continually aware of your email, as new information is being sent constantly, and to take many detailed notes especially when being taught something new.
—Tim Weber