2012 News
Foreign Languages Among Top Five Most Popular Majors
Friday, Nov. 2, 2012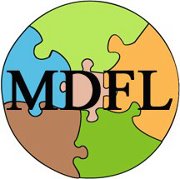 According to US News College Rankings, foreign languages is among the top five most popular majors at Augustana College. The five most popular majors, for example, among 2011 graduates are:
19%—Education, General
15%—Business, Management, Marketing, and Related Support Services
15%—Health Professions and Related Programs
09%—Biological and Biomedical Sciences
07%—Foreign Languages, Literatures, and Linguistics
The Department offer majors and minors in French, German and Spanish, as well as a major and minor in Modern Foreign Languages (MFL), which combines the study of two different world languages. There are currently (Nov. 2, 2012) 108 language majors, 100% of whom are double majors and nearly one-third of whom are triple majors; the vast majority also graduate in four years. Discover how some of our graduates are using their foreign language skills on the job.
Seven Receive Departmental Honors
Thursday, May 10, 2012
Seven Augustana College seniors were awarded Departmental Honors in Modern Foreign Languages in a ceremony held this morning. In order to recognize superior achievement in French, German and Spanish, the Department of Modern Foreign Languages awards Departmental Honors to senior language majors who achieve and complete the following requirements: 3.4 minimum overall G.P.A., 3.7 minimum G.P.A. in the student's foreign language major, and ompletion of an honors thesis in the target language with a B+ minimum grade. The 2011-2012 Recipients are:
Karissa Pepin—French
Thesis: Le Mariage et l'amour mis à l'examen dans "La Main" et "L'autre femme" de Sidonie-Gabrielle Colette.
Thesis Director: Dr. Scott Fish
Meredith Reynolds—French
Thesis: Le Fabuleux destin d'Amélie Poulain: un conte de fée contemporain.
Thesis Director: Dr. Scott Fish
Hannah Rogers—German
Thesis: Der schottische Einfluss in den Werken von Johannes Brahms.
Thesis Director: Dr. Stephan Lhotzky
LeAnn Severson—Spanish
Thesis: Sor Juana Inés de la Cruz.
Thesis Director: Prof. Elizabeth Herman
Karise Stillson—Spanish
Thesis: La revolucíon tecnológica y los movimientos sociales de Chile: una investigación de la Revolución de los Pingüinos de 2006 y la Movilización Estudiantil de 2011.
Thesis Director: Dr. Pilar Cabrera
Thesis: Diva de Jean-Jacques Beineix.
Thesis Director: Dr. Scott Fish
Victor Yip—German
Thesis: Klassische Musik und das Dritte Reich
Thesis Director: Dr. Stephan Lhotzky
Student Receives Top Honor in French
Friday, May 3, 2012
The Department of Modern Foreign Languages is pleased to announce that the American Association of Teachers of French (AATF) has awarded Meredith Reynolds the 2012 AATF Outstanding Senior in French Award. This award is made annually to a graduating senior who has demonstrated excellence in the study of French as well as exceptional commitment to the French language and the many cultures where it is spoken. A recipient for the Award at Augustana College must be a major in French, a non-native speaker of French, have achieved a minimum 3.4 GPA in French, and have completed an Honor's Thesis with a minimum grade of A-.

Meredith is a double major in French and Biology, has served as the President of Augie's Le Cercle Français (French club), participated in a study abroad program in Paris during the summer of 2011, and is a member of Pi Delta Phi, the National French Honor Society.

The AATF was founded in 1927 and is the largest national professional association of French teachers in the world with nearly 10,000 members. It has as its mission the promotion of the study of French language and French-speaking literatures and cultures at all levels.




Three Inducted into French National Honor Society
Monday, April 30, 2012
Three Augustana College students were inducted into Augie's Mu Alpha chapter of Pi Delta Phi, the National French Honor Society:

Carly Blankenfeld--junior; French and nursing (Trent, SD)
Madison Hults--sophomore (Oakdale, MN)
Elisabeth Jorde--senior; Biology (Tracy, MN)

Pi Delta Pi, established in 1906 at the University of California, Berkeley, currently has more that 360 chapters in the United States. The purpose of the Society is to recognize outstanding scholarship in the French language and Francophone literature, to increase the knowledge and appreciation of Americans for the cultural contributions of the French-speaking world, and to stimulate and to encourage French and Francophone cultural activities. The faculty advisor is Dr. Scott Fish.