Orchestra and Strings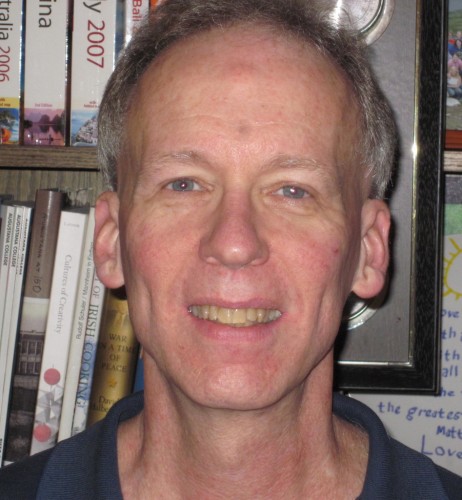 John Casey
Bass Instructor
605.274.5451
john@lyricwood.org
John Casey is a bass instructor at Augustana who started playing bass in high school in his hometown of Owatonna, Minn. He received his bachelor's degree from the University of Minnesota, where he studied with Minnesota Orchestra bassist James Clute, and his master's degree in double bass performance from Northwestern University in Evanston, Ill., where he studied with Warren Benfield of the Chicago Symphony. After leaving school, he spent five seasons as assistant principal bass of the Phoenix Symphony, with three of the summers as an orchestral fellow at the Aspen Music School. He is now a member of the South Dakota Symphony, associate principal bass of the Sioux City Symphony, and principal bass of the Northwest Iowa Symphony.

Geoff Gunderson
Guitar Instructor
605.274.5451
geoff.gunderson@augie.edu
Geoff Gunderson is a guitar instructor at Augustana who began playing guitar when he was 10 years old and began playing professionally at age 14. During and after high-school he toured with Wakefield, a popular 80's rock band. Geoff began the study of classical guitar in high school and eventually studied with Arlin Harris at Augustana College and Christopher Johnson at USD, where he graduated in 1989. Geoff has attended master classes and clinics by notable guitarists including the L.A. Guitar Quartet, Eliot Fisk, Pepe Romero, and others. In 1995, Geoff underwent Suzuki training at the South Carolina Suzuki Institute in Spartanburg, SC to specialize in teaching young children. In 2009 Mr. Gunderson traveled to Austin, TX for training and licensing in the Childbloom Guitar Program with Kevin Taylor, founder of the program and Geoff is now the director of the Childbloom Guitar Program of Sioux Falls, designed for children age 5 and older.
Geoff is currently the guitarist for the Jukebox Zeroes and has performed with the South Dakota Symphony, the Sioux City Symphony, and the Sioux City "Rockestra." Geoff teaches classical and contemporary guitar at Augustana College in Sioux Falls, S.D.  and Dordt College in Sioux Center, Iowa. A lifelong resident of Sioux Falls, Mr. Gunderson lives with his wife Erin and has two grown daughters.

Magdalena Modzelewska
Violin Instructor
605.274.5460
magdalena.modzelewska@augie.edu
Magdalena Modzelewska is a violin instructor who was born in Krakow, Poland, and started playing the violin at the age of six.  After attending music schools designed for gifted, career-oriented musicians, she went to the Music Academy in Wroclaw, Poland where she got her Master's Degree in violin performance in the class of Russian virtuoso Victor Kuzniecov.  She also studied with Wanda Wilkomirska and Roman Lasocki.  Modzelewska has extensive chamber music performance experience.  She performed frequently at the 1998 European Mozart Academy, a seven week intensive chamber music program.  In the years 1995 – 1998 she was a soloist with the Pressburger Kammersolisten, a touring chamber ensemble that gives performances in France, Germany and Switzerland throughout the year.  She has also performed with Polish chamber orchestras, Wratislavia in Warsaw, and Ricordanza in Wroclaw, both of which are Poland's premier chamber orchestras.  In 1994 Modzelewska participated in a special Polish-German Orchestral Project in Weimar, Germany.  She has attended various summer music festivals in Europe, including the International Music Festival in Lancut, Poland and the Sevenoaks Summer Festival in England.  Modzelewska has been a member of the South Dakota Symphony Orchestra and the Dakota String Quartet since 1998 and maintains a private teaching studio and is a certified Suzuki instructor.  In 2002 she created a musical project Flower and Flame with the purpose of joining her artistic experiences from all over the world.  She also enjoys playing Irish fiddle in "Maggie in the Meantime", a group that she co-founded.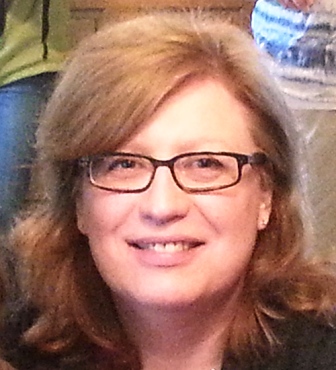 Maria Peters
Viola Instructor
605.274.5451
maria@violinteachersiouxfalls.com
Maria Peters is a viola instructor who was born and raised in Poland, where she studied music and got her master's degree in performing and instrumental pedagogy from the Academy of Music in Wroclaw. After graduating, she spent over two years in Paris, France studying language and art. After returning to Poland, Peters started to work as a violin teacher in the State Music School in Olesnica. During this time, she was also studying management in Music and Culture Institutions. During this time, one of Peters's students won the National Violin Award in the Janina Garcia Polish National Violin Competition. She was also an active member of European String Teachers Association and chairwoman for Solidarnosc (Solidarity).
Peters moved to Sioux Falls in 2001 and started to work primarily as a private violin and viola teacher, but also as an individual instrument instructor for the University of Sioux Falls (2002 - present) and Augustana College (2002 - 2007, 2012 - present). Maria teaches over 50 violin and viola students, many are involved in the South Dakota Symphony Youth Orchestra and the Dakota Academy for the Performing Arts.
She is married to Douglas Peters, and has one son, Maximilian.

Dr. Karren Melik-Stepanov
Cello Instructor/Chamber String Ensemble
605.274.5407
kjmlik@q.com
Karren Melik-Stepanov is a cello instructor and directs the Chamber String Ensemble. He has appeared as a recitalist, a soloist and a chamber musician in America, Southern Europe, North Africa, the Baltic Republics and the Caucasian republics. In addition to playing with the leading chamber groups and being a principal of several orchestras in Russia, he was professor of music at the National Conservatory of Music in Baku (former USSR). Many of his former students are now pursuing musical careers in the USA, Spain, Germany, Russia, Mexico, Finland, the Baltic Republics, Israel and Armenia.
Melik-Stepanov earned his bachelor and master of music degrees with honors and also an artist's diploma in cello performance. He later earned his D.M.A. degrees in cello performance and chamber music from Yerevan National Conservatory of Music, and he counts one of the greatest cellists in cello performance history, Mstislav Rostropovich, as his principal cello teacher.
Dr. Christopher Stanichar
Director of Orchestral Activities/Music History/Conducting
605.274.5233
christopher.stanichar@augie.edu
Christopher Stanichar (b. 1969) is an active conductor, composer, and educator. He is in his sixth year as Associate Professor and Director Orchestras at Augustana College (Sioux Falls, SD), one of the region's top-ranked liberal arts colleges, where he conducts the Augustana Orchestra and Augustana College & Community Orchestra. Recognized for his excellence, he was awarded the Jane and Charles Zaloudek Faculty Research Fellowship in 2011. He also conducts the South Dakota Symphony Youth Orchestra (SDSYO), Northwest Iowa Symphony Orchestra (NISO), and Worthington Area Symphony Orchestra in Minnesota.
Christopher is a popular guest conductor, having conducted some of the finest professional orchestras in Europe, Russia, Mexico, and the United States, including the Slovak Radio Symphony Orchestra, St. Petersburg Symphony Orchestra (Russia), Sochi Symphony Orchestra (Russia), Orquesta Sinfónico Juvenil del Estado de Veracruz (Mexico), Everett Symphony Orchestra, and many others. He is also a popular clinician, having conducted several youth festivals, including the high school orchestras for the International Music Camp in 2013.
Christopher earned his Doctorate of Musical Arts in conducting at the Cincinnati College-Conservatory of Music where he was a student of Gerhard Samuel. He has been selectively chosen as a participant in conducting master classes with some of the finest teaching pedagogues, including Ilya Musin, Daniel Lewis, Ken Keisler, Gerard Schwartz, John Farrer, and Donald Thulean. In 1996 he was awarded a prestigious Fulbright scholarship to study conducting in Slovakia, appearing as a guest conductor with many of the greatest orchestras in that country. In 1997 Christopher was appointed Conducting Assistant for the Cincinnati Symphony Orchestra, where he was mentored by Maestros Jesús López-Cobos and Erich Kunzel.
Christopher is an active composer and his works have been commissioned and performed throughout the world. You may have heard his original work, Trisagion that was used in the Ric Burns' PBS documentary, Andy Warhol. More recent projects include a full-length cantata, St. Mark Passion, written for the 150th anniversary of Augustana College as part of a Granskou grant. Another original composition, Variations on Theme by Handel for string orchestra is scheduled to be in the independent film, Dust of War. TrevCo-Varner Music publishes several of his works for English horn. This year he is writing the Tales of Hans Christian Anderson for the Hastings Symphony Orchestra in Nebraska.
In his free time, Christopher's interests outside of music include Russian icons, foreign languages, biking, and he is an avid pinball player. The most important thing to Christopher is his family. He enjoys making music with his wife, Kristi, and they are blessed four wonderful children, all of whom are active in music. For more information about Christopher and a catalogue of his compositions, please visit christopherstanichar.com.

Harp Instructor/Non-Western Music Instructor
605.274.5412
anna.vorhes@augie.edu
Anna Vorhes teaches harp, non-western music and music appreciation. She has performed with civic symphonies of Aberdeen, Huron, Watertown, Rapid City, Brookings, Fargo and the Northwest Iowa Symphony Orchestra. She is the principal harpist with the Sioux City Symphony and is a member of the South Dakota Symphony, serving as interim principal and currently as second harpist. She has performed with numerous community, college and secondary school choirs throughout the region.
Vorhes spent more than a decade as a South Dakota Arts Council touring artist. She is a member of the American Harp Society, a permanently nationally-certified teacher of music with the Music Teachers National Association, and has served various positions in the local, state and national organization. She organizes a harp ensemble concert every other year, with 25 to 40 harpists participating. She holds a bachelor of arts degree from Macalester College in St. Paul, Minn., with majors in music and psychology and a master of music degree in harp performance from the University of Arizona.