Admission Staff
The Augustana University Admission staff looks forward to assisting you in your college search. Contact your admission counselor at their email address, email admission@augie.edu, call 800.727.2844, text 605.789.8260 or fax 605.274.5518.
---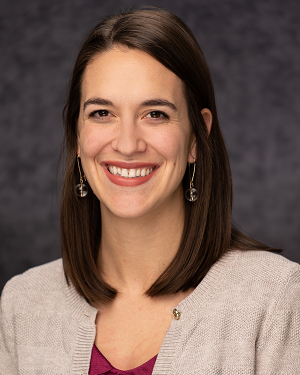 Madeleine Ellis
Director of Undergraduate Enrollment
madeleine.ellis@augie.edu
Call: 605.274.5519
Text: 605.777.7415
Madeleine Primarily Serves: Sioux Falls Lincoln, Sioux Falls CTE, Brandon Valley, Colorado, Nebraska, AK, AZ, HI, ID, NV, NM, UT
Madeleine graduated from Gonzaga University in 2013 with degrees in biology and environmental studies. During her time at Gonzaga, Madeleine enjoyed dancing on the university's hip-hop crew and serving as an ambassador in the admission office.
Before arriving at Augustana, Madeleine completed an internship at "The Happiest Place on Earth" (besides Augustana): Walt Disney World in Orlando, Florida. She enjoys being a part of the Augustana admission staff and looks forward to working with you!
---

Max Boyum
Admission Counselor
max.boyum@augie.edu
Call: 605.274.5048
Text: 605.777.7649
Max Primarily Serves: Sioux Falls O'Gorman, Harrisburg, Southeast South Dakota, South Central South Dakota, Western South Dakota, MT, WY
Born and raised in Sioux Falls, Max has called Augustana home both as a student and now as a member of the admission team. Along with studying accounting and communication studies/business, Max served as an Augustana student ambassador for four years. Additionally, Max served as co-president of the student engagement organization SKOL, co-governor of the Augustana Union Board of Governors, and holds a variety of intramural championships. Max plans on completing his master's in professional accountancy at AU in the spring.
Chances are you'll find Max either watching or attempting to play a handful of sports he enjoys including basketball and volleyball. Max also loves getting to know people, listening to music, and telling people about his Augustana experience.
---

Thomas Elness
Assistant Director of Admission
thomas.elness@augie.edu
Call: 605.274.5507
Text: 605.231.9190
Thomas Primarily Serves: Sioux Falls New Technology, Lutheran High School of Sioux Falls, northeast South Dakota, North Dakota, CT, DE, IL, IN, KY, ME, MA, MD, MI, NH, NJ, NY, OH, PA, RI, TN, VT, WV
Thomas graduated from Augustana University in 2016 with a major in communication studies/business. As a student, Thomas was actively involved across campus, including providing valuable leadership as the vice president of the  Augustana Student Association. He served as an Augustana ambassador in both the Office of Admission and the Office of Advancement. One of his favorite memories as a student was watching his peers win an NCAA Division II National Championship in men's basketball.
Thomas invested the past year gaining valuable experience working for a full-service marketing firm in Sioux Falls. While he loved his position, he is excited to be back at AU as a member of the admission team serving prospective students and their families as they navigate their college search.
---

Wendy Mamer
Admission Counselor
wendy.mamer@augie.edu
Call: 605.274.5504
Text: 605.777.0152
Wendy Primarily Serves: Sioux Falls Washington, Twin Cities Area — MN, AL, AR, FL, GA, LA, MO, MS, NC, SC, VA, WI
Wendy grew up in southwest Minnesota, the daughter of an Augustana alumna. After attending AU for two years, Wendy transferred to be close to home due to a family illness. Wendy joined the admission team in 2018 with a degree in communication studies and a minor in psychology.
Prior to returning to Augustana, Wendy worked as a residential counselor in a psychiatric residential treatment center for youth. Her passion for mental health education and advocacy put her in a position to be a co-advisor of Augustana's student organization Lost & Found. Wendy finds deep joy in serving and learning from students from all backgrounds.
Wendy is eager to get to know you and be part of your college search!
---

Haley Elness
Admission Counselor
haley.elness@augie.edu
Call: 605.274.5501
Text: 605.231.9226
Haley Primarily Serves: Sioux Falls Christian, Greater Minnesota, CA, OR, WA
Haley is an educator by training and at heart. She graduated from Augustana University in 2016 with a bachelor's degree in elementary education and specialized in teaching English Language Learners. The time she spent in Tanzania and Turkey as an Augustana student was among her favorite parts of her AU experience. She loves building relationships and learning about students' interests. Those discerning vocation and continued education are in good hands with Haley.
---

Sul Dibba
Admission Counselor
suleyman.dibba@augie.edu
Office: 605-274-5506
 
As an Augustana admission counselor, Sul is committed to embracing students true authentic self, and creating a trust between us and a safe space that allows you to do so. He will strive to make sure that I help you on your path to success and celebrate your accomplishments and wins in your journey here at Augustana as well as post-graduation. He will be an advocate, ally, and to the best of my ability provide great service to you and your needs. As a first generation college student I know the anxiety, pressures and uncertainties of going to college. 
Why should students choose Augustana?
Augustana provides a unique atmosphere and feels like home away from home. Here on campus you will be challenged to be your greatest self and will learn skills that transfer outside of the classroom like leadership, networking, and critical thinking for example. The resources readily available for all students are second to none and really allow you to make informed decisions and have an impact on the Augustana and greater Sioux Falls community. The economy of Sioux Falls continues to grow rapidly and with Augustana at the center you have plenty of options to explore the city and get familiarized. Also I should mention that Augustana is great at supporting students in their endeavors and strongly encourages them to get out of their comfort and be involved.
---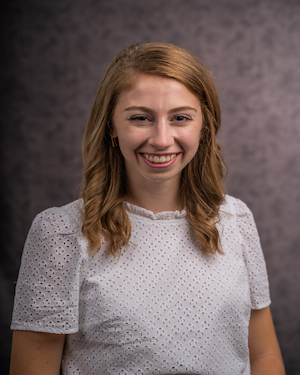 Lara Thiem
Admission Counselor
lara.thiem@augie.edu
Office: 605.274.5843
As an Augustana admission counselor, Lara is committed to helping you navigate this chapter of new opportunities. The process of choosing a college is unique to everyone, and she is dedicated to fostering a trusting relationship to help you evaluate these decisions. Lara looks forward to serving you in any way possible! In her free time, Lara enjoys traveling, coffee and making a difference in the lives around you. 
Why should students choose Augustana?
Augustana is a community focused on growth and opportunities that are life changing. Professors are caring and invested in your development and growth. Faculty and fellow students challenge you to seize opportunities such as studying abroad, internships, service learning, research experiences, and more. Above all, Augustana will shape your future far beyond the next four years and empower you to change the world around you.
---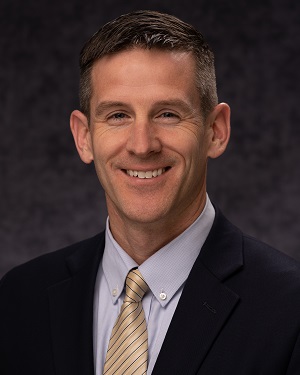 Adam Heinitz
Director of Graduate and Transfer Enrollment
adam.heinitz@augie.edu
Call: 605.274.5529
Text: 605.231.9354
Adam Primarily Serves: Graduate and Transfer students
Adam attended Brandon Valley (South Dakota) High School and graduated with honors from Augustana in 1999. He taught fifth grade at Lincoln Elementary School in Fargo for one year and joined the staff in 2000. In 2004, he completed an M.A. in educational leadership at the University of Sioux Falls.
Adam and his wife, Sandra '97, are the proud parents of Ella, Maya, Jake and Drew. A former Augustana football player, Adam is a sports enthusiast and especially enjoys watching the Augustana Vikings in action on Saturdays. In his very limited free time, he also likes to hit the road for a run. Augustana has taken Adam many places, including China, Germany, Great Britain, and Ireland.
---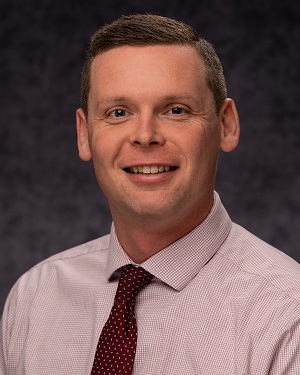 Ben Iverson
Director of International Programs
ben.iverson@augie.edu
605.274.5885
Ben hails from Willmar, Minnesota, and graduated from Augustana in 2004 with majors in Spanish and international studies. As a student, he was a pitcher on the Vikings' baseball team and studied abroad in Spain. His first "real job" was working in the international office of Nord University in Norway. In 2013, he completed an M.A. in international education from the SIT Graduate Institute in Brattleboro, Vermont.  
In prior roles at AU, Ben served in the Office of Admission and the International Programs Office, where he first traveled throughout Minnesota and then across the globe to speak with prospective students about AU. Most recently, Ben served as the Director of University Partnerships for ELS Educational Services, Inc.
Ben enjoys following the Minnesota Twins and doing nearly anything outdoors including fishing, hunting, running, cycling, and spending time at the lake and traveling with his wife, Stephanie, and son, Will, Augustana Class of 2037.
---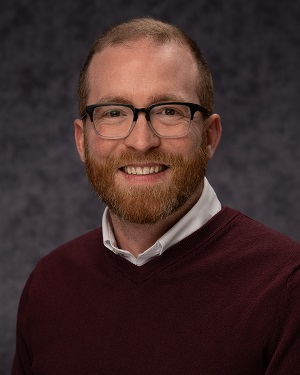 Wade Gemar
Assistant Director of International Admission
wade.gemar@augie.edu
Call/WhatsApp: 605.274.5250
Text: 605.231.9300
Wade Primarily Serves: International Students
Originally from Scotland, South Dakota, Wade graduated from Augustana in 2008 with a major in business administration. As a student, Wade was actively involved as a member of the Augustana Choir, intramural athlete, Viking Varieties emcee, and New Student Orientation (NSO) leader. Finding himself inspired to explore the world, Wade studied abroad for a semester in Prague, Czech Republic. He also traveled to Tanzania as a member of the Augustana Choir.
After graduating, Wade worked for the Center for New Americans in Sioux Falls as a case coordinator and employment specialist. His love of travel and culture has taken him to 15 countries — including extended stays in Tanzania and Kenya — and 33 U.S. states. In his spare time, Wade enjoys reading, making music, cycling, watching and playing sports of all kinds and spending time with friends and family. #YouAreWelcomeHere