Distinguished Scholars Celebration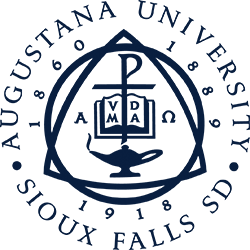 The 2016 Distinguished Scholars Celebration, Augustana University's most prestigious scholarship event, will take place on Sunday, Feb. 21, and Sunday, February 28. Scholarships ranging from $54,000 (over four years) to full tuition will be awarded to those who participate. To be eligible to participate, candidates must meet the following criteria:
Possess an ACT composite of 27 or SAT (math and verbal) of 1210
Possess a cumulative GPA of at least 3.50 (4.00 scale)
Be Admitted with Distinction prior to Feb. 1, 2015
Submit a Distinguished Scholars reply card by Feb. 5, 2016
Attend a Distinguished Scholars Competition day on Sunday, Feb. 21, or
Sunday, February 28. 
Participation is limited to the first 225 students indicating their intention to attend.
If you meet the above requirements and would like to sign up for the EVENT online, please click here.
The Distinguished Scholars Celebration includes an interview with a faculty committee and an essay written on-site during the event. In addition, participants and their parents will have the opportunity to learn more about Augustana's academic, social, and spiritual offerings. View the preliminary 2016 Distinguished Scholars Schedule.
Results of the competition will be announced during the week of March 14, 2016. Scholarships will be renewed annually to students who are enrolled full-time, maintain a cumulative grade point average of at least 3.00 and live on campus. Because we are a residential university and the Distinguished Scholars Program is intended to recognize and support our campus leaders, the scholarship is awarded to assist with direct educational costs for tuition, room and board. Therefore, students authorized to live off campus will receive their awards on a pro rated basis.
Frequently Asked Questions about the Distinguished Scholars Celebration
Augustana University
2001 S. Summit Avenue
Sioux Falls, SD 57197
Ph: 800.727.2844 or 605.274.5516
Email: admission@augie.edu
Fax: 605.274.5518