2017 Lee Piano Festival
The 2017 Augustana University Lee Piano Festival is Feb. 2-4, 2017, with auditions for Augustana University ProMusica Piano Scholarship.
The Lee Legacy
The Augustana University Lee Piano Festival is funded through the generous gifts of Karl O. Lee and his mother, Agnes Lee. The late J. Earl Lee and his deceased wife Clara Lee were two esteemed Augustana professors emeritus — of music and speech (respectively).

J. Earl Lee was a professor of music from 1931 to 1991, serving as chair of the music department for 20 years. Clara Lee was a professor of speech from 1952 to 1991. J. Earl helped found the Sioux Falls Community Concert Association in 1935. In 1958, Clara Lee was chosen Debate Coach of the Year by a national speech honorary society.

Augustana University is ever grateful for this support and for the lasting recognition given to the legacy of J. Earl Lee and Clara Lee.
A guest artist recital on Friday, Feb. 3, will feature Alfred Mouledous, professor of piano at the Meadows School of the Arts at Southern Methodist University, Dallas, TX.  Mouledous has served as a member of the SMU faculty for 60 years and served as a pianist for the Dallas Symphony Orchestra from 1960 - 1997.
All events are free and open to all teachers, students, and the general public.
The three-day celebration of the piano takes place in the Humanities building on the Augustana University Campus. Each day presents unique opportunities for learning, listening, and participation to music teachers and piano students, concluding with a day centered on pre-collegiate students, where participation by high school seniors (performance of repertoire) will count as an Augustana University ProMusica audition.
Festival Schedule
Thursday, Feb. 2  A Day for Area Piano Teachers
Friday, Feb. 3  A day for Augustana Music Students
Saturday, Feb. 4  A Day for Pre-Collegiate Students with Augustana Faculty and Augustana ProMusica Audition for High School Seniors **
Workshops, Lessons and Master Class  for pre-collegiate students (grades 8-12)
9:30-10:00
Welcome.   "The History of Piano"
  Presentation by professor Brian Hanegan.
10:00-11:30
Masterclasses with Augustana faculty                   
11:30
Presentation of Certificates of Participation
12:30
Individual lessons with Augustana Faculty 
1:00                 Piano Master Class and Pro Musica Scholarship Auditions — Any student is able to perform their repertoire and receive instruction on stage in front of the audience. Students will learn from performing, but also from observing other performers. Those students (senior level) interested in competing
                        for a Pro Musica Scholarship of up to $5000 must have been admitted to the University prior to February 1 to be considered. Your participation in the Master Class will be considered your audition for these prestigious awards. 
Dr. Rick Andrews
3:00 onward    Lessons with Augustana Piano Faculty — Upon request, high school juniors and seniors may have a private session with one of our faculty.
Registration
Faculty
Guest Artist
A guest artist recital featuring Dr. Alfred Mouledous,  concert pianist and professor of piano at Southern Methodist University will be held at 7:30 p.m. on Friday, Feb. 3.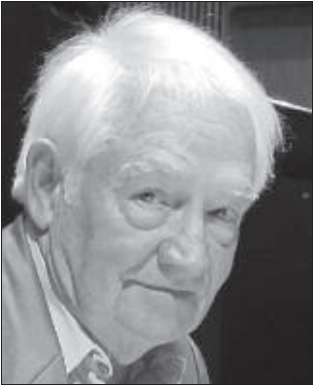 Mouledous earned a B.M., M.M., Performer's Certificate and Artist Diploma from the Eastman School of Music, where he was a student of Cecile Genhart.  Early in his career, he was a Fulbright award winner in Paris, winning a scholarship to Ecole Normale de Musique, where he studied with Alfred Cortot.  He was also a scholarship student of Walter Gieseking in Saarbruecken, Germany.  Mouledous has performed numerous concerts with major orchestras and has recorded for Mercury and Envoy Records.
Contact for Further Information
If you have any additional questions or comments concerning the Lee Piano Festival, please contact the competition director.
Dr. Rick Andrews
Department of Music
Augustana University
2001 S. Summit Avenue
Sioux Falls, SD 57197
605.274.5409
rick.andrews@augie.edu