Audition Information for the 2012-13 Academic Year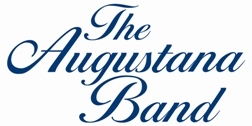 The audition process for the Augustana Band, Brass Choir, and Jazz Band will take place September 4 through September 7.
Your audition will last approximately nine minutes and include:
a solo or etude of your choice
scales thru 5 #'s and 5 b's (need not be memorized)
the chromatic scale, and
sight reading
Students wishing to play in Northlanders Jazz Band should also prepare to improvise on a 12-bar progression.
Rhythm section auditions will take place at their first rehearsal, September 10.
Please sign-up for an audition time as soon as you get to campus. The audition roster will be posted on Dr. Paul Schilf's office door (Humanities Room #135) after August 20. PLEASE sign up for an audition time AS EARLY ON THE SCHEDULE AS POSSIBLE. And last but not least, please print out, complete, and bring this AUDITION FORM with you when you come to your auditon.
Once again, auditions will take place on Tue, Wed, Thur, and Fri (Sept. 4-7).
Interested in Pep Band?
On September 1 we will be providing a Pep-Band for the first home football game. For those who have signed-up to be a part of this pep-band, we will see you for the rehearsal on the game day from 10:30-11:30 AM in the Band Room. The remaining football pep-band games (and the basketball pep-band) will be selected following fall band auditions.
College & Community Band
The College/Community Band will begin on Thursday, Sept. 6th at 7:00 pm. If you know of any students who might be interested in the Col/Com Band only, have them contact us or just show up at the first meeting. An open reading session (for anyone auditioning for any ensemble) will be held from 7:00-8:00 pm on Thursday, Sept. 8th followed by an optional seat placement only audition for College/Community Band (no one will be cut from this ensemble).