Audition Information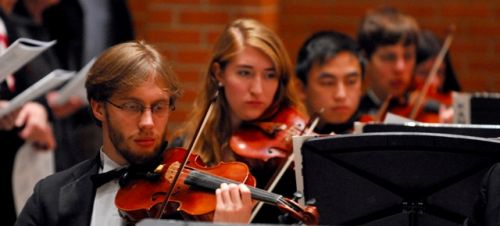 Auditions for the 2012-13 season for the Augustana Orchestra will take place during the first week of classes. The Orchestra has an exciting schedule including their popular "Hauntcert" concert, Augustana Vespers (including a performance in Rapid City, SD), and a performance of Brahms' German Requiem which will take place at the Washington Pavilion.
The first rehearsal takes place on Sunday, September 9, from 6:30 to 9:00 pm in Room 168 of the Humanities Building at Augustana College.
Auditions for string players will take place on Friday, September 7, in the morning. For an audition time, please visit Dr. Stanichar's office (Room 137) to make an audition.
Auditions for wind players will take place on Wednesday, September 5, in the evening. These auditions will be part of the band audition process. Please see Dr. Schilf's office (Room 135) to sign up for a time.
Download the audition material for strings.
Download the audition material for woodwinds and percussion.
Good luck with your audition!