Faith Fest 2015: "Making a Masterpiece"
Augustana Faith Fest is a fun-filled and faith-filled event for 6th- to 8th-grade youth and their adult leaders and will take place on Saturday, Feb. 7, and Sunday, Feb. 8, at Augustana College. At Faith Fest, you will enjoy music, worship, service projects, games and small group activities as you explore your faith in the setting of a vibrant college campus. Review the schedule of activities for more information.
The registration fee of $60 per youth covers the cost of two meals, a Faith Fest t-shirt, lodging at the Elmen Center on campus, and all program expenses. Adult leaders are free of charge. A new addition to this year's schedule is a special adult leader track; a portion of the weekend devoted to training and equipping parents and youth ministers to nurture faith in young people. Each congregation attending Faith Fest is asked to send at least one adult leader to participate in all of the weekend's activities. If more than ten youth are attending, please send additional leaders. This year's schedule will include an off-campus service project component. Be prepared to provide transportation for your youth on Saturday afternoon.
Congregational leaders are asked to fill out a registration form for themselves and the names of all youth attending, and return that form (by mail) by Friday, Jan. 17. Space is limited, so be sure to register early. Please bring copies of each youth's signed permission for treatment and liability waiver forms to registration on the Saturday that Faith Fest begins.
View photos of past Faith Fest events!
Contact: Pastor Ann Rosendale with any questions.
You will need Acrobat Reader to view the .pdf files, above. You may download Acrobat Reader free of charge from Adobe's website.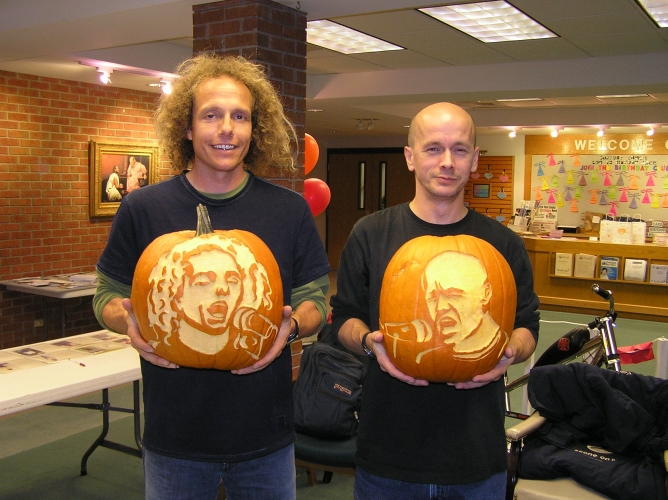 Lost and Found are our special musical guests this year at Faith Fest! Come and hear the unique sounds of this quirky duo. George and Michael recently announced that 2015 will be their final year of touring, so be sure to come to Faith Fest to hear them on their farewell tour.