Personnel & Development Committee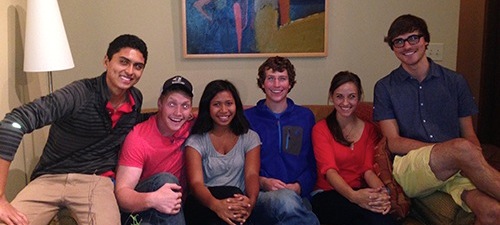 The Personnel & Development committee is dedicated to imparting impartial judgment and recommendations in the decisions of Augustana leaders such as student groups like New Student Orientation, Viking Days, Union Board of Governors, and Dance Marathon. We are committed to electing the student leaders in an unbiased, fair way through a group consensus. We are also committed to regulating and upholding Augustana Student Association election guidelines during the fall and spring elections for ASA. Besides monitoring electoral processes, the Personnel & Development committee is devoted to promoting and aiding events and/or activities that advance Augustana's altruistic aims to develop student experiences (this year, we arranged and oversaw the Bone Marrow Registry as well as committed ourselves to creating a student appreciation video for Augustana donors).
Pictured below are the Personnel & Development Committee Members. Need to contact a representative? Follow the link next to their picture.