Students Keeping Ole's Legacy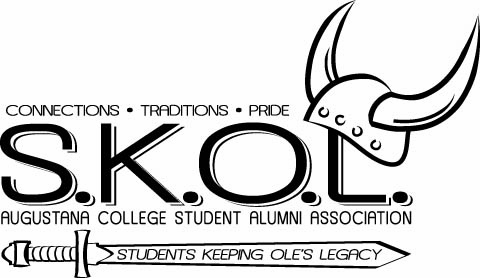 Join SKOL and help preserve and protect all the rich history and traditions of Ole and his home - Augustana College!
SKOL (Students Keeping Ole's Legacy) is a student alumni chapter that celebrates Ole's legacy. It doesn't matter if you are a third or first generation Viking. All students who love Augustana and want to keep traditions alive are invited to join. The purpose of SKOL is to instill three values of connections, tradition and pride within the Augustana community.
Contacts:

Advisor:

Katie Foutz, Assistant Director of Annual Giving & Alumni Relations
What skills/opportunities does SKOL offer?
Networking with current alumni
Event planning
Hosting events
Marketing
Fundraising
And more!