MLK Celebration 2014
Honoring Dr. Martin Luther King, Jr.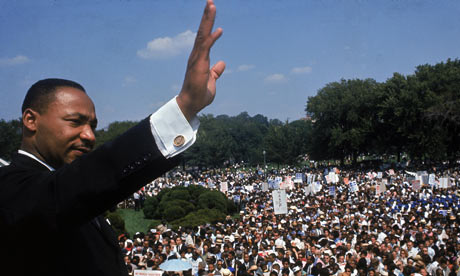 The Multicultural programs office has collaborated with some local community organizations to develop three events of services for honoring Dr. Martin Luther King, Jr.
Dr. King was both a Baptist minister and civil-rights activist who adhered to Gandhi's philosophy of nonviolence. In respect to his work and service, we would like to give the city of Sioux Falls the opportunity to celebrate and serve in his honor.
Schedule of Events
Wednesday, Jan. 15: Children's Day hosted by the After school program at the Multi-Cultural Center (515 N.Main) from 3:30- 4:30 P.m. They will be making survival Kits for the homeless.
Thursday, Jan. 16: Senior Day at Sunnycrest Village Community room ( 3900 S. Terry Avenue) between 3-5 pm. Senior Companions, RSVP Volunteers and residents of Sunnycrest will work on a variety of projects for local nonprofits.
Monday, Jan. 20: Dr. Kings Dream in Kresge Hall, Humanities building Augustana College 7 pm. There will be a mix of performances from local talent and a special production from Mixed Blood Theater. A winter clothes drive for the less fortunate will be taken up at this event.
Admission is Free for all events. We encourage all who attends Monday evenings celebration to donate winter clothing. Bins will be available for drop at the event.
Invite a friend on facebook MLK 2014
"Everyone can be great, because everybody can serve."
             -Dr. Martin Luther King, Jr.