MLK Celebration 2015
Honoring Dr. Martin Luther King, Jr.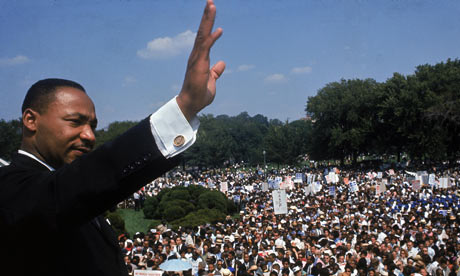 The Diversity and Inclusion office has collaborated with some local community organizations to develop several events for honoring Dr. Martin Luther King, Jr legacy.
Dr. King was both a Baptist minister and civil-rights activist who adhered to Gandhi's philosophy of nonviolence. In respect to his work and service, we would like to give the city of Sioux Falls the opportunity to celebrate and serve in his honor.
Schedule of Events
Wednesday, January 14: Children's Day hosted by the After school program at the Multi-Cultural Center (515 N.Main) from 3:15- 4:00 p.m. They will be making survival Kits for the homeless.
Thursday, January 15: Senior Day at Sunnycrest Village Community room ( 3900 S. Terry Avenue) between 3-5 p.m. Senior Companions, and residents of Sunnycrest will work on a variety of projects for local nonprofits.
Saturday, January 17: Augustana College will be conducting a MLK Challenge  for all to participate in for serving and honoring Dr. King's legacy. The challenge will start at 10 a.m. in the Morrison Commons 3 - in -1 Room
Saturday evening banquet will be held in the Schulte Room at the Washington Pavilion in Sioux Falls SD. There will be a catered dinner by Leonardo's Cafe beginning at 5 p.m. Tickets cost #25 per person or $250 a table. The evening will consist of community leaders speaking on King's legacy and a special video presentation of Martin Luther King Jr. when he came to Sioux Falls.  View banquet brochure for more details. To purchase a ticket or to receive more information contact Bob Harris @ 605.376.6824
Sunday, January 18: Oak Hills Baptist Church  will host a concert featuring musical selections from a Sioux Falls formed MLK Community Choir beginning at 6 p.m.
Monday, January 19: Commemoration program featuring internationally renowned speaker Rev. Dr. Robert C. Scott from St. Louis MO. beginning at 6:30 p.m. in the Belbas Theater at the Washington Pavilion 
Invite a friend on facebook MLK 2015
"Everyone can be great, because everybody can serve."
             -Dr. Martin Luther King, Jr.