The 30-Day Challenge
We know that getting connected, creating relationships, and engaging in the Augie community is the best way for you to find success socially and academically. We also know that it's much easier to do that if you are physically on campus. The 30-Day Challenge is just that — a challenge to you to stay on campus for the first 30 days of the year. The Challenge aims at connecting you with the resources and relationships you need to be successful!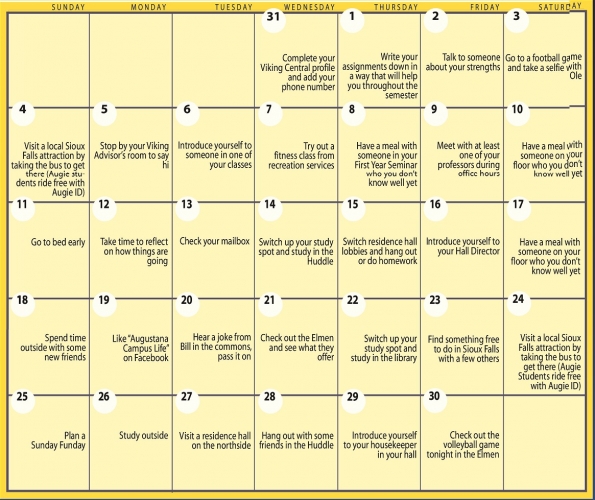 We truly hope you will accept our challenge and fully immerse yourself in all Augustana has to offer. Visit with your Viking Guides, Residence Hall Director, or the Campus Life Office for more information or to ask any questions.