Rec Services Staff
The Augustana Recreational Services staff looks forward to assisting you. Contact them through email at the below addresses — or call 605.274.4637.

Mark Hecht
Director of Recreational Services
605.274.4310
mark.hecht@augie.edu
Mark A. Hecht has been Director of Recreational Services since 1988. Prior to his current position at Augustana College, he previously worked as a teacher/coach at Aurora High School in Aurora, Nebraska, for four years. He graduated with an M.S. in Kinesiology from the University of Minnesota in 1992 and graduated cum laude with a B.A. in Health, Physical Education, and Recreation from Augustana College in 1984. Mark has been a member of NIRSA (National Intramural Recreational Sports Association) for 21 years, serving the Association in a variety of capacities. His past NIRSA contributions include being member of various committees including Professional Ethics, Nominations and Elections, and NIRSA Blue Ribbon committee; Presenter at NIRSA Region V Conferences and Minnesota State Conferences; and South Dakota/North Dakota NIRSA State Director and winner of the 2009 Regional Award of Merit.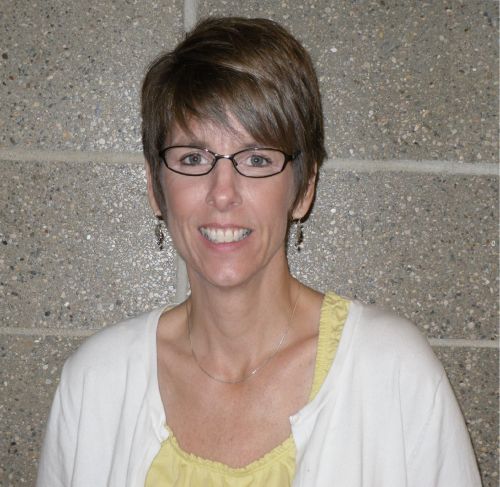 Carmen Hecht
Recreation Coordinator
605.274.4638
carmen.hecht@augie.edu

Carmen Hecht (a native of New Brighton, MN) has been at Augustana College for the last 29 years. She earned her bachelor's degree from Augustana College in 1987 in Health, Physical Education and Recreation with a coaching endorsement. She then went on to finish her Masters degree in Secondary Education in 1991. While a student at Augustana she played on the Varsity Volleyball team where she was Captain, All-Conference (3 yrs), NCC Player of the week and made several all -tournament teams. She is part of the 1,000 Kill club and is 2nd all time in career service aces. In 1988 she went on to become the Head Volleyball Coach for two years (record 43-42). In 1990 she joined the Recreational Services Department as a Recreation Coordinator where she continues today. From 2003-2007 she was the State Director for the National Intramural and Recreation Sports Association. armen has been a member of NIRSA (National Intramural Recreational Sports Association) for 15 years.
Sherry Olson
Learn to Swim Coordinator
605.274.4636
sherry.olson@augie.edu
Sherry Olson joins the Recreational Services staff as the Learn To Swim Coordinator, as well as supervisor for the Team Leaders. Originally from Freeman, SD, she graduated from Augustana College in 2001 with a double major in Biology and Secondary Education, as well as endorsements in Middle School teaching, and Volleyball and Track and Field coaching. Sherry was also a member of the Augustana Track and Field team as a long jumper. In 2007 she earned her Masters of Education in Administration, Leadership emphasis, from the University of Sioux Falls. She taught middle and high school science and coached for nine years before joining the Rec Services Staff. Sherry's swim background includes lifeguarding since the age of 15 and being WSI certified from the age of 17. Since then she has lifeguarded, taught lessons, and managed several pools in South Dakota and Nebraska. She has worked as a part of the Augustana LTS program since she was a student here, and has had continued involvement in many aspects of the program until her current position of program Coordinator.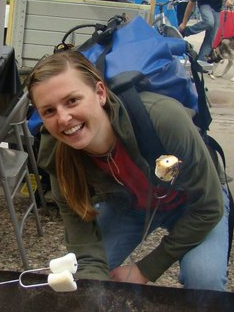 Natalie Prell
Outdoor Recreation Coordinator
605.274.4637
nprell@augie.edu

Natalie Prell is from Minnesota where she graduated from Saint Cloud State University with a B.A. in Travel and Tourism. While attending Saint Cloud State she worked at their outdoor based program, Outdoor Endeavors, for four years. Throughout her time there she was able to lead multiple trips; including backpacking through the Porcupine Mountains, canoeing down MN and WI rivers, and rock climbing at Taylor's Falls, just to list a few. She has also earned certifications in Wilderness 1st Aid, Leave No Trace as a Master Educator, and PCIA for indoor climbing instructors. Whether it was renting out canoes, setting up for "Cosmic Climbing", or out for a ride on the local trails she was able to learn and grow with the staff, students, and community members. Now, being Augustana's Outdoor Recreation Coordinator she is looking forward to creating new relationships and exploring the many adventures ahead.
Chad Barm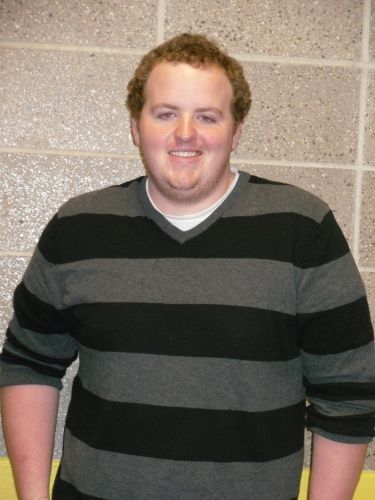 an
Intramural Coordinator
Recreational Services Graduate Assistant
605.274.5002
chad.barman@augie.edu

Chad Barman (a native of Sun Prairie, WI) is currently in his second year coordinating intramurals at Augustana College. He earned his Bachelor of Arts from Augustana College in Sport Management in 2012. He currently is pursuing his Masters of Arts in Sports Administration and Leadership, with anticipated completion date of May 2014. He has been a member of NIRSA (National Intramural Recreational Sports Association) for five years, currently serving as the Student Representative for South Dakota. Chad is a state certified baseball umpire and football official. Prior to serving as Intramural Coordinator, he held positions as intramural supervisor for flag football, basketball, and softball as well as serving as a weight room supervisor and intramural official.