Spring Break Information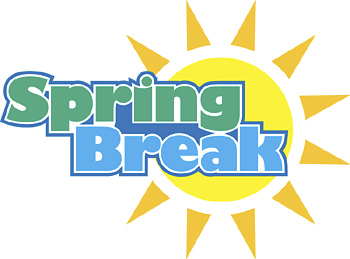 All Residence Halls will close at noon on Saturday, March 9, 2013. They will remain closed until noon on Sunday, March 17, 2013. Only students with prior approval from the Housing Office may stay after noon on March 9, or return prior to noon on March 17, 2013. All residents are to leave campus by 12 noon on Saturday, March 9.
You will not be able to gain access to the Residence Halls during the break. Your regular ID will not work in the outside doors. Please plan and take the belongings you will need during the break.

If you need housing over Spring Break, you will need to apply through the Housing Office. You are eligible for break housing if: 1) you live more than 500 miles away from Sioux Falls; 2) you are required by the College to stay during break; 3) you are participating in an intercollegiate sport; or 4) internationa student.
We must have your information on file if you are present at any time during the break. As your ID card will not work during break, a special key card will be issued to those approved to stay.

Holiday Break Housing Form will be available Friday, March 1 and is due by 12:00 PM on Friday, March 8. There is a fee of $5.00 per night for housing, unless you are an International Student or are required by the College to stay.

PLEASE BE AWARE THAT RESIDENCE LIFE STAFF AND PHYSICAL PLANT STAFF MAY CHECK ROOMS FOR SAFETY, SECURITY, AND MAINTENANCE PURPOSES DURING THE BREAK SHOULD THE NEED ARISE.

Dining services are closed during Spring Break. The last meal before spring break is Friday, March 8. 5:00-7:00 pm. The first meal after the break is Sunday, March 18, 5:00-7:30 pm.
If you are approved to remain on-campus, you will need to plan accordingly, as you will not have access to the Dining Room and the Huddle will operate during limited hours.
---