"Why Are We?" - Carl Grupp Exhibit Closing Reception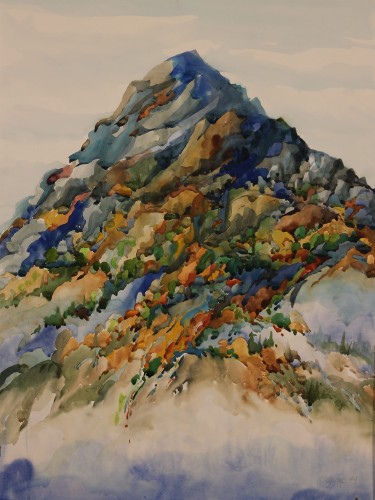 Learn More

Listen to Carl Grupp's interview on SDPB's Dakota Midday
View a video interview with Carl Grupp from Argus Leader Media
The Center for Western Studies would like to invite you to a closing reception for the latest gallery exhibit: "Why Are We: Carl Grupp – A Retrospective of a Life Half Finished."
The reception will take place Wednesday, December 4, 2013, from 5-7 p.m. in the Madsen/Nelson/Elmen Galleries of the Center for Western Studies in the Fantle Building located at 2121 S. Summit Ave.
Professor Emeritus of Art Carl Grupp will be present for a gallery talk at 6 p.m. to discuss his beautiful depictions of the mountains of Paradise Valley, Montana, as well as his many other works.
Grupp served on Augustana's faculty from 1969-2004. He received his M.F.A. from Indiana University, Bloomington and his B.F.A. from the Minneapolis College of Art and Design. He also did undergraduate study at the School of Associated Arts, in St. Paul, Minn. and at Augustana College in Sioux Falls, S.D.
Grupp has participated in more than 100 regional, national, and international art exhibitions since 1961, with dozens of one-man shows.
A 120-page color catalogue accompanies the exhibition and is available for purchase at the Center for Western Studies. Proceeds from the catalog sale benefit the Arts Scholarship Fund at Augustana College.
This exhibition is supported in part by the South Dakota Arts Council, provided with funds from the State of South Dakota, through the Department of Tourism, and the National Endowment for the Arts.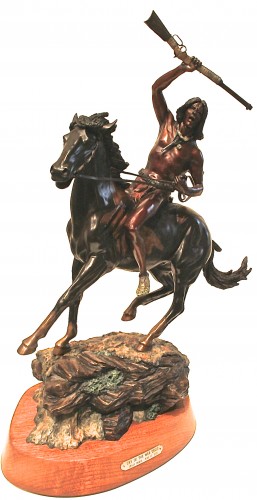 During the reception CWS member Darwin Sletten will also speak about his collection of Michael Westergard bronzes which he has generously loaned to CWS for exhibit in the Fantle Building.
Can't make it to the reception? The Carl Grupp and Michael Westergard installments run through Saturday, December 7 in the Center for Western Studies.