Augustana Thought Leader Forum, Politics in America: Domestic and Global Issues
DATE:
Wednesday, November 5, 2008
LOCATION:
Holiday Inn City Centre, downtown Sioux Falls
TICKET INFO:
The cost, including lunch, is $20* per person. Reserve tickets at www.augietickets.com or call 274-4404 for more information. (*A $3.50 handling fee is applied to each order.)
EVENT DETAILS: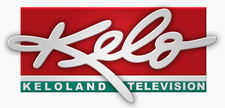 SIOUX FALLS - The second installment of Augustana's Thought Leader Forum series focuses on politics.
The series concludes on Wednesday, November 5, and features Augustana professors, Dr. Brent Lerseth and Dr. Joel Johnson, from the Department of Government and International Affairs. They will discuss the results of the November 4 national, regional and local elections.
KELOLAND TV Commercial Preview
File Format: Windows Media (WMV)
Running Time: 0:29
All sessions will be held at the Holiday Inn City Centre beginning at 11:30 a.m. The cost, including lunch, is $20* per person. Reserve tickets at www.augietickets.com or call 274-4404 for more information. The Thought Leader Forum is co-sponsored by KELOLAND Television.
(*A $3.50 handling fee is applied to each order.)
DR. BRENT LERSETH received his PhD from the University of California-Riverside and teaches courses in American Politics and Public Administration.

His courses include American Government, Congress, Public Administration, and Humans in Conflict. He is a Sioux Falls native and an Augustana graduate (1992). He has a wide range of research and teaching experience and interests including elections, state and local politics, the politics of community development in Sioux Falls, as well as issues related to free speech and mass media.

Dr. Lerseth is the representative for the Washington Semester Program and directs almost all departmental internships. His advising interests include helping students seeking MA degrees in public administration, industrial relations, and public policy studies.



DR. JOEL JOHNSON received his PhD from Harvard University, where he also served as a Lecturer on Government.

He teaches courses in Political Philosophy, Politics and Literature, and Asian Politics. The primary focus of his research is eighteenth- and nineteenth-century American political thought.

He is the author of "Beyond Practical Virtue: A Defense of Liberal Democracy through Literature" (University of Missouri Press, 2007); "A Connecticut Yankee in Saddam's Court: Mark Twain on Benevolent Imperialism" (Perspectives on Politics, March 2007); and "Disposed to Seek Their True Interests: Representation and Responsibility in Anti-Federalist Thought" (The Review of Politics, Fall 2004).
He was one of five professors invited to deliver remarks at the Teaching and Learning Plenary Session at the 2008 Annual Meeting of the American Political Science Association in Boston. This session was devoted to honoring the teaching ability of Harvard professor Michael Sandel, who received APSA's annual teaching award. For the past two decades, Sandel has taught "Justice," now the largest course at Harvard, enrolling well over 1000 students.
Dr. Johnson's article "Brutus and Cato Unmasked: General John Williams' Role in the New York Ratification Debate, 1787-1788" has been accepted for publication in the Proceedings of the American Antiquarian Society (AAS). The AAS was established by the Commonwealth of Massachusetts in 1812, making it the third oldest historical society in the United States, and the first with a national scope. Its Proceedings have been appearing annually ever since. In the article, Dr. Johnson provides new authorship evidence for two major series of Anti-Federalist essays, which were written under the pseudonyms "Brutus" and "Cato." It was largely in response to Brutus and Cato that James Madison, Alexander Hamilton, and John Jay wrote the Federalist Papers

Dr. Johnson serves as advisor to the department's honors program and to the Committee of Undergraduate Political Scientists (C.O.U.P.S.).


CONTACT INFO:
Office of Marketing & Communications
Phone: 605.274.4404
Fax: 605.274.4903