Poetry Reading Set for April 14
Event Details
---
Date: April 13, 2011
Times: 7 p.m.
Location: Humanities Building, Center for Visual Arts atrium
Ticket Info: Free and open to the public
Christine Stewart-Nuñez will conduct a poetry reading at 7 p.m. on Thursday, April 14, on the campus of Augustana College in the Center for Visual Arts Atrium. A book signing will follow the reading.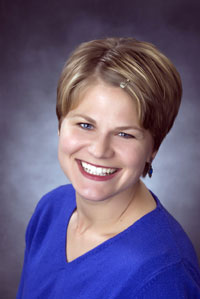 Stewart-Nuñez, a recipient of an Academy of American Poets Award, is the author of "Keeping Them Alive" (WordTech Editions), "Postcard on Parchment" (ABZ Press), "Unbound & Branded" (Finishing Line Press), and "The Love of Unreal Things" (Finishing Line Press). Her work has appeared in various magazines, including Prairie Schooner, Calyx, Arts & Letters, and North American Review. She teaches in the English Department at South Dakota State University.

This event is partially sponsored by the South Dakota Humanities Council.

 
---
Dr. Patrick Hicks
605.274.5434