March 5-6: Jazz on the Upper Great Plains
Event Details
---
Date: March 4 - March 5, 2012
Times: Free concerts at 7:30 p.m. each night
Location: Kresge Recital Hall
Ticket Info: Free and open to the public.
The Augustana Northlanders Jazz Band, along with bands from 30 area high schools and middle schools, will perform during the 38th-annual Jazz on the Upper Great Plains Festival, set for March 5-6 at Augustana's Kresge Recital Hall. World-famous saxophonist Mark Colby and Matt Niess, lead trombonist with the U.S. Army Blues Jazz Ensemble, are the festival's featured musicians.
Throughout the two-day festival, Augustana music faculty and guest artists will provide workshops to the high school and middle school musicians. The event will also feature free concerts at 7:30 p.m. on Monday, March 5, and Tuesday, March 6, in Kresge Recital Hall featuring Colby, Niess, the Northlanders and the festival's young jazz musicians.
The Northlanders is under the direction of Dr. Paul Schilf. The Band was founded in 1954 with Earl Colgan as its first student director. It continued as a student-run organization until Dr. Harold Krueger assumed its leadership in 1965.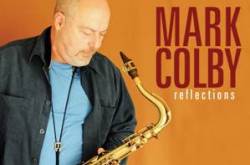 During the past 11 years, Dr. Schilf and the Northlanders Jazz Band have commissioned seven big-band jazz charts. This new jazz music is available through Sierra Music Publications, Doug Beach Music, and Kendor Music. The Northlanders was also the featured band for The Spark, the Gala Event to Celebrate Augustana at 150.
About the Guest Clinicians
Mark Colby (pictured, top right) has played and toured with landmark artists including Frank Sinatra, Jaco Pastorius, Mose Allison, Joe Williams and Charlie Haden. In 2001, he performed Duke Ellington's version of "The Nutcracker Suite" with the Chicago Symphony Orchestra, and in 2008, he performed Leonard Bernstein's "Prelude, Fugue and Riffs."
Matt Niess (pictured, bottom right) is a graduate of West Chester and George Mason Universities. He is the founder and director of the Capitol Bones, a jazz trombone ensemble, which has received national recognition and has performed throughout the country. He has appeared as a soloist, clinician, and adjudicator at jazz festivals, schools, and universities throughout the country and has recorded and performed with numerous artists.