Nov. 10: Band Festival Concert to Feature Area Musicians
Event Details
---
Date: November 9, 2012
Times: 6:30 p.m.
Location: Washington Pavilion of Arts & Science, Sioux Falls
Ticket Info: $15 for adults; $10 for seniors | free for students K-12 and Augustana students and faculty | Tickets: www.washingtonpavilion.org
The 55th annual Augustana College Band Festival Concert will be held in the Mary V. Sommervold Hall of the Washington Pavilion at 6:30 p.m. on Saturday, Nov. 10. The concert features the Gold and Blue Bands, each comprised of approximately 100-110 select high school musicians from the five-state region. There is also a 75-member Honor Band to challenge the more advanced students.
Each year, approximately 350 high school musicians are chosen from a five-state region to gather at Augustana and work with special guest artists and conductors. This year, the guest artist is Mr. Ralph Ford.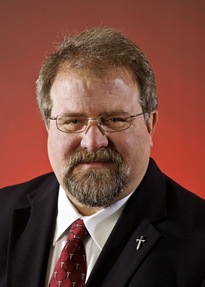 Mr. Ford's work as a professional arranger began at age fifteen as a student in Panama City, Florida and, in 2011, Ford retired from Troy University following a ten-year appointment as the Director of Bands, Coordinator of Winds and Percussion, and Professor of Music. Currently, he is an exclusive composer, arranger, and author for the Belwin division of Alfred Publishing Company in Los Angeles, California, with more than 250 titles available worldwide for orchestra, concert band, jazz ensemble, and marching band. A frequently commissioned composer, Ford's music has been premiered and performed by university, military, professional, and community ensembles around the world.
Dr. Bruce Amman, Director of Bands at Augustana, along with Dr. Paul Schilf, Interim Director of Bands will also serve as directors of the Blue, Gold and Honor Bands. In addition, the concert features an appearance by The Augustana Band.
The concert is open to the public. Tickets are $15 for adults and $10 for seniors and students and can be purchased through the Washington Pavilion Box Office at www.washingtonpavilion.org.