March 17: Third Sunday Archeology Presents Bois Forte Ojibwe Study
DATE:
Sunday, March 17, 2013
LOCATION:
Gilbert Science Center Auditorium (GSC #100)
EVENT DETAILS:
March's installment of Augustana's Third Sunday Archeology Program will feature Jeffrey Richner, Park Archeology Program Manager for the National Park Service, Midwest Archeological Center, in Lincoln, Neb. Richner's discussion on "The Bois Forte Ojibwe Study, Voyageurs National Park, 1979-2011" will begin at 2 p.m. on Sunday, March 17, at the Gilbert Science Center Auditorium (GSC #100) on the Augustana campus.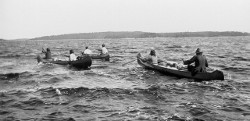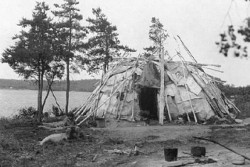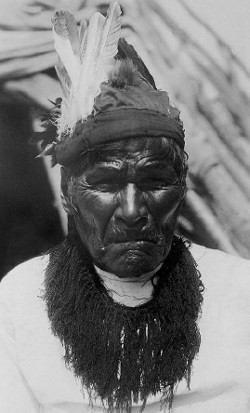 The event is free and open to the public and will be followed by a question/answer session. Refreshments will be served.
Voyageurs National Park includes 218,000 acres along the U.S.-Canada border east of International Falls, Minn. The area has been used over the last 9,000 years by Native Americans and, in more recent times, by non-native trappers and traders as well. The primary Native American inhabitants of the area now encompassed by the park were the Chippewa (Ojibwe). Richner will present the results of the Bois Forte Ojibwe Study, a project that spanned the years 1979-2011, and synthesized the results of both archeological data recovery and ethnohistorical research. The study has helped Voyageurs National Park interpret how the Bois Forte Band of Minnesota Chippewa (Ojibwe) Indians lived in the area during historic times. Despite treaty restrictions, increasing settlement pressure, deaths due to disease, environmental change, and erosion of traditional beliefs and lifestyles, significant numbers of Bois Forte continued to occupy the park until at least 1920.
About Jeffrey Richner
Jeffrey Richner is an archeologist and Park Archeology Program manager for the National Park Service's Midwest Archeological Center in Lincoln, Neb. Richner holds a master's degree in Anthropology from Western Michigan University. His primary research interests include the archeology of the Great Lakes and Border Lakes region; early-middle 19th century material culture; and Ojibwe ethnohistory.
Richner received the 2012 Cotter Award for Project Excellence in National Park Service Archeology for "The Bois Forte Ojibwe Study, Voyageurs National Park, 1979-2011." According to the National Park Service Digest (2012), Richner's efforts "…demonstrated a high level of scientific merit, student involvement, tribal consultation, and public outreach, and were widely disseminated to the professional community, the tribe, and the general public."
This program is funded in part by Augustana College's Mellon Fund Committee, Augustana College's Archeology Laboratory and the Sioux Falls Chapter of the South Dakota Archaeological Society.