Sept. 7: Saturdays at CWS to Feature Historic Photos of Dakota Territory
DATE:
Saturday, September 7, 2013
LOCATION:
Center for Western Studies
TICKET INFO:
Free and open to the public.
EVENT DETAILS:
"Dakota Territory in Photos," a discussion by historic photo collector Robert Kolbe, is planned for the upcoming "Saturdays at CWS" workshop, set for noon-2 p.m. on Saturday, Sept. 7. Hosted by the Center for Western Studies, the workshops are designed to bring additional educational opportunities to the Sioux Falls area.
Kolbe will discuss "Dakota Territory Plains and Mountains: Images from the Robert Kolbe Collection," a gallery exhibit celebrating our heritage through a series of historic photographs.
The event is free and open to the public. The Center for Western Studies is located in the Fantle Building, 2121 S. Summit. Ave.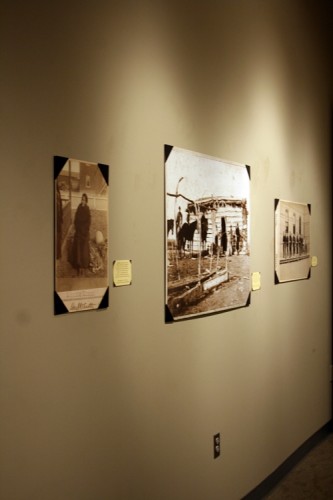 About the Collector:
Former Minnehaha County Commissioner Robert Kolbe is known as the one to call if your antique clock needs repair or if you find an old bottle in your backyard. He is also an expert on early photography in Dakota Territory, co-author of "They Captured the Moment: Dakota Photographers, 1853-1920," editor of "Minnehaha County Historical & Biographical Sketches," and an appraiser of historical books, documents, and photos.
Kolbe is the immediate-past President of the Minnehaha County Historical Society and the mayoral appointee to the Siouxland Heritage Museums Board for 2013. He has been a member of the South Dakota State Historical Society Board of Trustees since 2004. A popular and long-time presenter at the CWS Dakota Conference, West River History Conference, and the State Historical Society History Conference, Kolbe has earned several recognitions, including the Distinguished Contribution Award for Preservation, given by the CWS Board of Directors, and the Zoom Zoom Award, given by the organizers of the West River History Conference. He has also made generous donations of historical items to such repositories as the Center for Western Studies, Siouxland Heritage Museums, and the State Historical Society.
Kolbe is currently conducting research for a new book on stereographic views of the Black Hills Gold Rush, 1875-1879, and planning a second edition of "They Captured the Moment."