March 31-April 4: Verdier 2014
Event Details
---
Date: March 30 - April 3, 2014
Augustana will mark the 12th anniversary of the Covenant Award, the honor recognizing students who exemplify the College's five core values: Christian, Liberal Arts, Excellence, Community and Service during Verdier 2014, a week-long celebration of the morals and ethics that have guided Augustana since 1860.
From Norwegian to English, "verdier" translates to "values; the moral principles and beliefs or accepted standards of a person or community."
Join us on campus any time during the week of March 31-April 4 to participate in Verdier 2014 events. One of the College's core values will be celebrated each day during the week and student Covenant Award nominees will be recognized.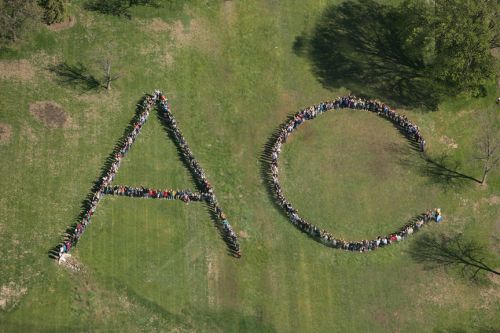 During Verdier 2012, students and faculty/staff gathered on the Campus Green to form a human "A-C" in celebration of the value of Community.