Aging Faithfully Conference
Event Details
---
Date: July 30, 2015
Times: 8 a.m. to 3:15 p.m.
Location: Augustana College Elmen Center
Ticket Info: Tickets are $35 at the door
Spirituality and well-being in the second half of life
Featured speaker: Kathleen Norris
Our lives and faith look different in the second chapter of life. There are new opportunities, and many experiences behind us, too.
You may find yourself asking:
What is God's purpose for me in this stage of life?
What does faithfulness look like now?
How do I trust Him and have courage as seasons change?
How can my faith remain vibrant and strong?
How can I help others who find themselves in this stage of life?
Join us as we bring together some of the best voices across religious traditions to discuss how spirituality and well-being are different in the second half of life and how that can be celebrated in daily living. Whether you are an older adult, you work or care for an older adult, or you are simply interested in the topic, we invite you to take part in this day of reflection and discussion featuring author Kathleen Norris. We invite guests of all faiths.
The Aging Faithfully Conference is a partnership of Augustana College, The South Dakota Synod of the Evangelical Lutheran Church in America, The Evangelical Lutheran Good Samaritan Society and is sponsored by Thrivent Financial.
Click the below video to hear Bishop David Zellmer of the SD Synod of the ELCA.
---
Full Schedule
8-9 a.m.:                Registration
9 a.m.:                   Welcome
9-10 a.m.:              Aging: Ideal and Real, keynote by Kathleen Norris
10-10:30 a.m.:       Break
10:30 a.m. - noon: Small group discussion
noon-1 p.m.:          Lunch provided (please let us know of special dietary needs)
1-2 p.m.:                Aging with Grace: Living, Not Coping, keynote by Kathleen Norris
2-2:15 p.m.:           Break
2:15-3:15 p.m.:      Closing remarks
Helpful information:
Hearing assistance will be available.
Elmen Center is wheelchair accessible.
Find lodging options.
Scholarships are available until July 22; call Bill Kubat at 605.362.3130.
For Continuing Education Units (CEUs), call Bill Kubat at 605.362.3130.
Cancellation and refund will be honored up to 10 days prior to Thursday, July 30.
A selection of author Kathleen Norris's books will be available for purchase.
About Kathleen Norris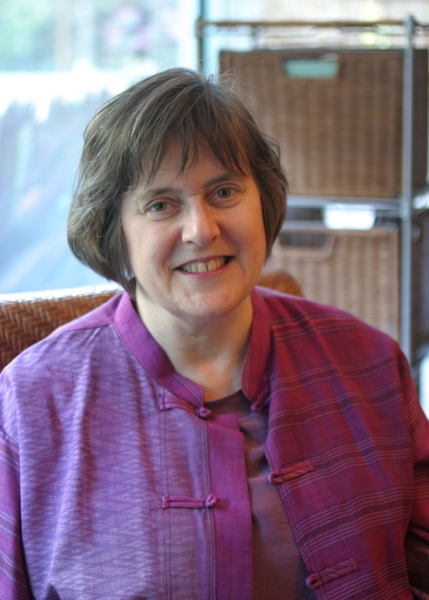 Kathleen Norris is the award-winning poet, writer, and author of The New York Times best-sellers The Cloister Walk, Dakota: A Spiritual Geography, Amazing Grace: A Vocabulary of Faith, and The Virgin of Bennington.  Exploring the spiritual life, her work is at once intimate and historical, rich in poetry and meditations, brimming with exasperation and reverence, deeply grounded in both nature and spirit, sometimes funny, and often provocative.
Kathleen Norris has published seven books of poetry. Her first book of poems was entitled Falling Off and was the 1971 winner of the Big Table Younger Poets Award. Soon after, she settled down in her grandparents' home in Lemmon, South Dakota, where she lived with her husband, the poet David Dwyer, for over twenty-five years. The move was the inspiration for the first of her nonfiction books, the award-winning bestseller Dakota: A Spiritual Geography. It was a New York Times Notable Book of the Year and was selected as one of the best books of the year by Library Journal.
Widowed in 2003, Kathleen Norris now divides her time between South Dakota and Honolulu, Hawaii, where she volunteers at an Episcopal church, cooks for a homeless shelter, and helps teach a spirituality class for teenagers. She travels to the mainland regularly to speak to students, medical professionals, social workers, and chaplains at colleges and universities, as well as churches and teaching hospitals.