CANCELED: Sioux Falls STEM Circle
Event Details
---
Date: April 7, 2020
Times: 7-8 p.m.
Location: Froiland Science Complex
Ticket Info: Free and open to the public.
The Sioux Falls STEM Circle is a group founded by local high school students hoping to share their love of STEM with the wider community. To forward this goal, the STEM Circle hosts monthly lectures given by local STEM experts. The lectures are open to both students and the general public. The first lecture of the year will be given by Dr. Andrew Klose, an Augustana professor, who will be discussing his research into rare isotopes.
---
Dates and speakers
Sioux Falls area professionals will present a distinct topic at each meeting.
Due to concerns related to the potential spread of coronavirus (COVID-19), this event is being canceled.
CANCELED: Tuesday, April 7: Dr. Brian Burrell from USD on his work in CIP (Congenital Insensitivity to Pain)
Past dates
Tuesday, Sept. 10 (Dr. Andrew Klose — Augustana)
Tuesday, Oct. 15 (Mark Spanier — DSU)
Tuesday, Nov. 19 (Dr. Paola Vermeer — Sanford)
Tuesday, Feb. 11 (Dr. Meghann Jarchow — USD)
Tuesday, March 10: (Dr. Zach Schmitz)
Sample meeting agenda
Introduction (2 minutes)
Science Minute (STEM News) (2 minutes)
Introduction of Speaker (2 minutes)
Lecture/Demonstration (40 minutes)
Question and Answer (10 minutes)
End of Meeting (4 minutes)
Why Support a STEM Circle?
The idea of a STEM circle is almost entirely unique in our region. While other programs in the region address the issue of science education, no other regional program allows professionals from varying STEM fields to talk about their careers in an unfiltered manner. Additionally, few other programs demonstrate the wonders of STEM research at the standard set by the Sioux Falls STEM circle. By supporting its creation, its sponsors are expanding access to community-wide STEM education, bringing together people of all ages and backgrounds. Students will gain key insight into what STEM careers look like, while adults can expand their horizons of knowledge and encourage the next generation to pursue careers in these fields. Such support would spread the spirit of learning in Sioux Falls and show that the community is a great place to start a STEM career, benefitting all who attend these events.
Connect with us on Social Media.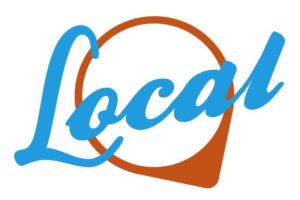 Sponsors of the Sioux Falls STEM Circle