Knutson Master Series Presents Saxophonist Brian Hanegan
Event Details
---
Date: April 27, 2017
Times: 3 p.m.
Location: Kresge Recital Hall
Ticket Info: Free and open to the public
The Knutson Master Series at Augustana will present saxophonist Brian Hanegan at 3 p.m. Thursday, April 27, on "Building the Bilingual Musician: Developing Jazz and Classical Techniques." This event is free and open to the public.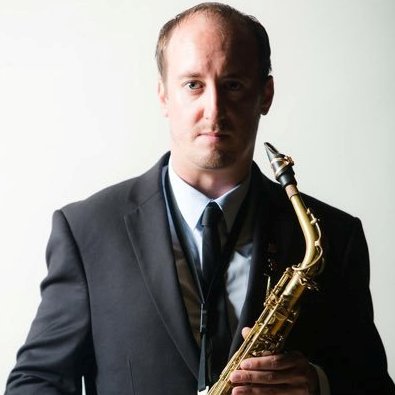 A recent grad of a DMA program at the NDSU in saxophone performance, Hanegan began teaching at Augustana in the fall of 2016. He specializes in jazz improvisation and music fundamentals and, along with his studio work, serves as the director of the Augustana Pep Band and Brass Choir. His undergraduate work in Music Education was done at Northern State University (Aberdeen) and he received his Masters at the University of South Dakota. During his time at NSU, he was a regional finalist in the MTNA Young Artist Competition and received an Award of Distinction for outstanding music achievement and contributions. He began his professional career as the saxophonist for the summer revue show at Valleyfair, and he went on to work for Carnival Cruise Lines as a multiple woodwind artist in a seven-piece show orchestra. Brian continues to have an active role as a member of the touring band "Goodroad."
---
Past Presentations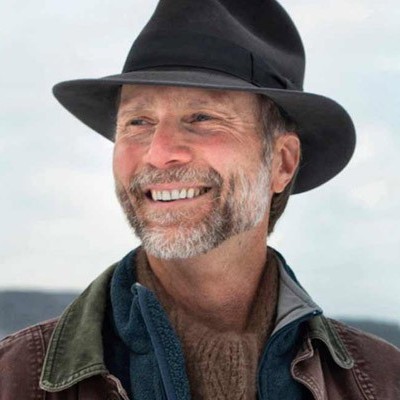 John Luther Adams, Pulitzer Prize-winning composer, presented on Thursday, Oct. 6.
John Luther Adams is a composer whose life and work are deeply rooted in the natural world. Adams was awarded the 2014 Pulitzer Prize for Music for his symphonic work, "Become Ocean," and a 2015 Grammy Award for "Best Contemporary Classical Composition." "Inuksuit," his outdoor work for up to 99 percussionists, is regularly performed all over the world. Columbia University has honored Adams with the William Schuman Award "to recognize the lifetime achievement of an American composer whose works have been widely performed and generally acknowledged to be of lasting significance."
---
American soprano Laura Wilde presented on Thursday, Oct. 27.
Winner of a 2016 Sara Tucker Study Grant from the Richard Tucker Foundation, as well as the 2016 Luminarts Women's Voice Fellowship, Wilde has been praised by Opera News as having, "a ravishingly beautiful sound, [and] a fine sense of style and character." Originally from Watertown, South Dakota, Wilde's love of music began with the trumpet. While attending the prestigious Interlochen Arts Camp as a trumpet player, she discovered her classical voice and was encouraged to also pursue that musical avenue as well. She attended St. Olaf College for her undergraduate degree and earned her Master of Music degree from Indiana University.
---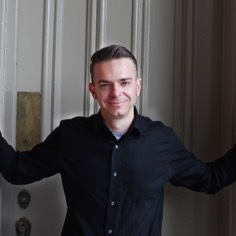 Conductor Reed Chamberlin spoke on "Seeking, Understanding, and Creating Aesthetic Experiences" Thursday, Nov. 10.
A conductor, scholar, and educator, Chamberlin serves as Director of Bands at the University of Nevada, Reno, where he conducts the Wind Ensemble, teaches graduate conducting, and guides the band program. He holds a Doctor of Musical Arts degree in Conducting from the Eastman School of Music. Chamberlain has been recognized internationally through publication and auditioned conducting symposiums. Notable was the 2008 International Conducting Symposium, sponsored by the National Band Association, and held in conjunction with The Italian Army Band. He has presented at the CBDNA National Conference, and the Midwest Band and Orchestra Clinic, and published articles in the National Band Association Journal, the Ohio Music Education Association's TRIAD, and the WASBE Journal.
---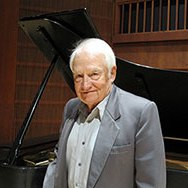 Pianist Alfred Mouledous gave a guest artist recital on Thursday, Feb. 2, in Kresge Recital Hall.
Professor of piano at SMU for 46 years, Mouledous also served as pianist for the Dallas Symphony Orchestra during most of his tenure at SMU. Professor Mouledous earned the B.M., M.M., Performer's Certificate, and Artist Diploma from the Eastman School of Music, where he was a student of Cecile Genhart. He was also a Fulbright Scholar and studied with Walter Gieseking in Saarbruechen and at Alfred Cortot in Paris. Mouledous has performed numerous solo and chamber recitals throughout the United States and has performed concerts with many major orchestras. He has recorded for Mercury and Envoy Records and performed in concert on radio (WWL) and television (NBC). When he isn't teaching one-on-one lessons, he's fishing at Lake Ray Hubbard in Dallas. Known as an outdoorsman to his friends on campus, Mouledous is known as "the professor at the lake." To the rest of the world, Mouledous is a highly respected musician and his students come from all over the world to learn from the talented pianist. These include our own Dr. Rick Andrews.
---
Pianist Debra Reid presented at 3 p.m. on Thursday, Feb. 23, on the topic of "Establishing Relationships" – rehearsal goals, getting the most out of a private lesson, understanding the text in music, and, what it means to work collaboratively in the music world.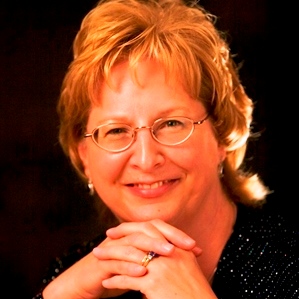 Debra Reid is a freelance pianist and accompanist who works with scores of Augustana students each year. She holds degrees in piano from Morningside College in Sioux City, Iowa, and the University of Iowa, where she studied with Larry Graham and Kerry Grippe. Reid has worked in Italy with the Rome Festival Orchestra and in Paris with Opera UNESCO. She appeared frequently as a soloist, accompanist, and ensemble musician in the Minneapolis-St. Paul area while teaching for eight years at the MacPhail Center for Music. She serves as rehearsal accompanist for the South Dakota Symphony and Symphony Chorus.
---
Composers/performers, The Hegg Brothers presented at 3 p.m. Thursday, April 6.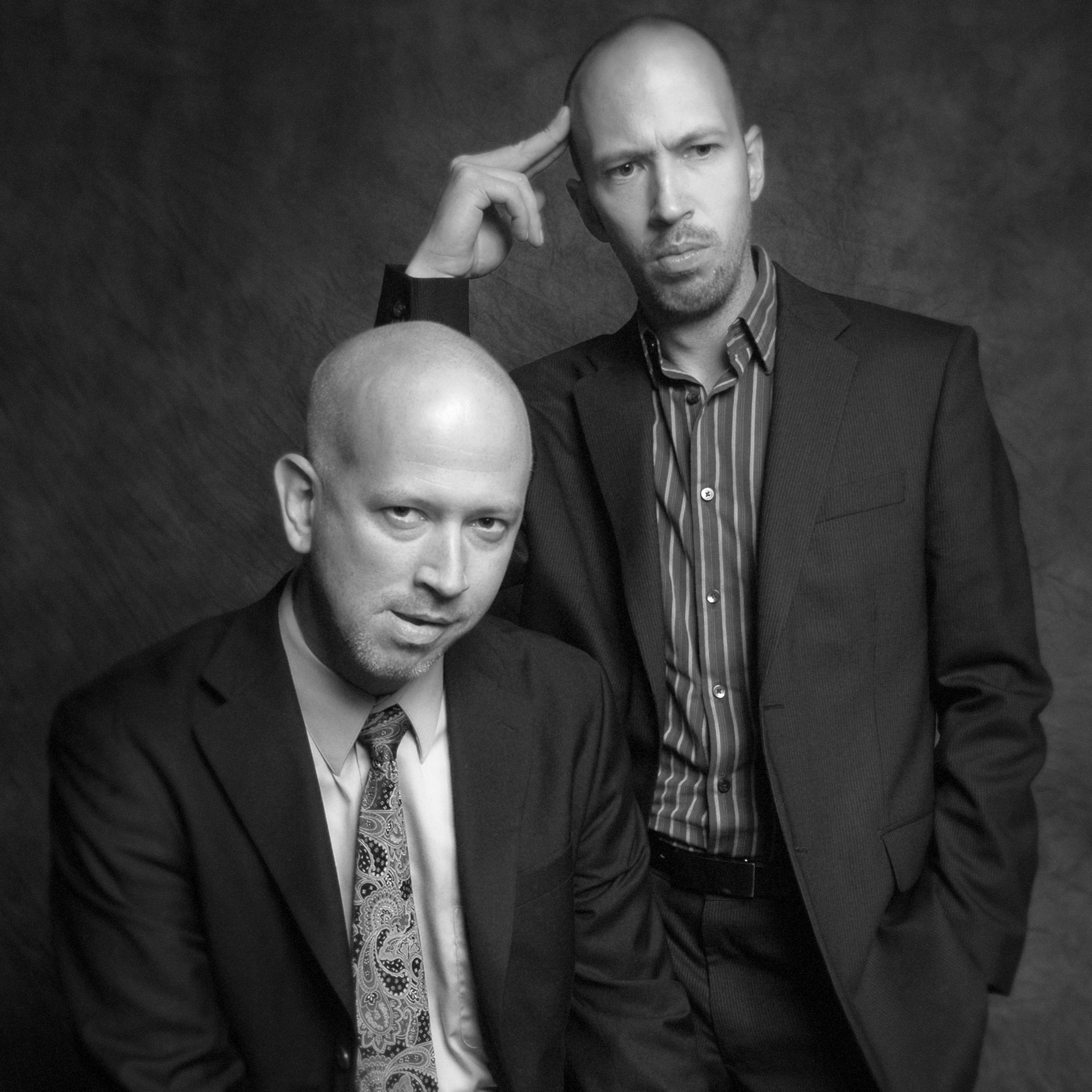 Jeremy and Jonathon Hegg are the sons of two lifelong music educators. They grew up in Dell Rapids (SD) and obtained music degrees from Augustana. Jeremy is the staff arranger and composer for the Augustana Brass Choir, Sioux Falls Municipal Band, and numerous marching band programs nationwide. As a performer, he is known for the band Spooncat!. Formed in 1996, this original nine-piece horn band has played JazzFest six times, as well as "Saturday In The Park" in Sioux City. Jeremy has performed around the country and throughout Europe with artists ranging from Smokey Robinson to Chuck Berry. Jonathon's joint efforts with his brother began with Spooncat! and moved into duets with him as well as numerous larger configurations. He has had the extreme pleasure to play what he refers to as second keyboard and background vocalist as well as being the mixing engineer of the albums made by Spooncat!, Holiday Jam (a holiday tradition for the area begun in 2009), and anything Hegg Brothers related. He performs music for a living, and occasionally he arranges for various ensembles and teaches.
---
About the Knutson Master Series
Named in honor of Dr. Dennis D. Knutson (principal flutist and longtime member of the Augustana College/Community Band) and the late Mary Ann Knutson, these 50-minute presentations feature special topics and or master class presentations for those interested in the music industry and/or performance.
"By definition, a master class is a class given by an expert, especially a musician, for exceptional students, usually presented in public. For us, every master class will be a unique event. The overall tone and content of a master class is shaped by the personality of the expert giving it, and people who achieve expertise in music tend to have very colorful, strong personalities," said Brad Heegel, administrative director of the performing and visual arts at Augustana. "One of the things people will most enjoy about each class is the opportunity to spend time with these masters and observe how they immerse themselves in the details of music or their work within the field, engage with their students, and create an experience that the audience could share in as well. In some master classes, Augie students will be selected to perform and the 'master' will work with them in front of the audience. Both student and audience gain from this exercise — the student from picking up valuable tips; the audience by seeing how this process works."