POSTPONED: Academy for Seniors Presents Leader of Big Sioux River Advocacy Group
Event Details
---
Date: February 27 - April 17, 2019
Times: 10 a.m. to 1 p.m.
Location: Chapel and the 3-in-1 Room of Morrison Commons
Ticket Info: Registration is required. Cost is $15 for the upcoming date ($40 for the semester), which covers lunch and program. Seating is limited.
We continue Year 16 of the Augustana Academy for Seniors. Chosen speakers contribute their thoughts, experiences and insights on topics where they have demonstrated knowledge and experience. Everyone is welcome to register.
This spring's upcoming Academy for Seniors speakers follow.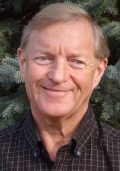 Now Feb. 27 (Was Feb. 20, but delayed due to pending snow): Dana Loseke — Chairperson of the Friends of the Big Sioux River advocacy group, will speak about water quality and challenges with water management.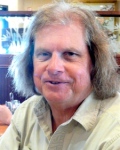 March 20: Dr. Adrien Hannus — Professor of Anthropology and director of the Archeology Lab at AU, will share recent research results at the Archaeodome in Mitchell, S.D.
April 17: Dr. Peter Vitiello — Researcher at Sanford Research and assistant professor of pediatrics at the USD Sanford School of Medicine, is working on rare children's diseases.

 
Schedule
Wednesdays: Feb. 27, March 20 and April 17
10 - 10:30 a.m. Chapel
10:40 a.m. - 12:05 p.m. Lecture: 3-in-1 Room — Commons
12:05 - 12:40 p.m. Lunch (provided) and Discussion at Table Groups
Registration
Cost is $15 per session ($40 for the semester), which includes lunch. Seating is limited.
For more information or to register, please contact the Advancement office at 605.274.4404 or development@augie.edu. Checks may be mailed to: Augustana University, Advancement Office, 2001 S. Summit Ave., Sioux Falls, SD 57197