Sioux Falls STEM Circle
Event Details
---
Date: April 9, 2019
Times: 7-8 p.m.
Location: Froiland Science Complex
Ticket Info: Free and open to the public.
The Sioux Falls STEM Circle is an innovative pre-college enrichment program created by Lincoln High School student Akshay Choudhry for talented middle and high school students — and others who are interested.
Monthly lectures and demonstrations from current professionals in various STEM (science, engineering, technology and math) fields will be hosted at Augustana from September through April. High school students and local community members are invited to learn what current developments in STEM look like.
---
Upcoming dates and speakers
Sioux Falls area professionals will present a distinct topic at each meeting.
Tuesday, April 9 (Dr. Nathan Grau — Augustana)

A reception hosted by Augustana University begins at 8:00 p.m.
Past dates
Tuesday, March 5 (Dr. George Loginov — Augustana)
Tuesday, Feb. 12 (Dr. Andrew Kramer — DSU cybersecurity professor)
Tuesday, Nov. 13 (Dr. Barrett Eichler — Augustana)
Tuesday, Oct. 9 (Dr. Berit Foss — USD)
Tuesday, Sept. 11 (Sara Venhuizen — Raven Aerostar)
Sample meeting agenda
Introduction (2 minutes)
Science Minute (STEM News) (2 minutes)
Introduction of Speaker (2 minutes)
Lecture/Demonstration (40 minutes)
Question and Answer (10 minutes)
End of Meeting (4 minutes)
Why Support a STEM Circle?
The idea of a STEM circle is almost entirely unique in our region. While other programs in the region address the issue of science education, no other regional program allows professionals from varying STEM fields to talk about their careers in an unfiltered manner. Additionally, few other programs demonstrate the wonders of STEM research at the standard set by the Sioux Falls STEM circle. By supporting its creation, its sponsors are expanding access to community-wide STEM education, bringing together people of all ages and backgrounds. Students will gain key insight into what STEM careers look like, while adults can expand their horizons of knowledge and encourage the next generation to pursue careers in these fields. Such support would spread the spirit of learning in Sioux Falls and show that the community is a great place to start a STEM career, benefitting all who attend these events.
Connect with us on Social Media.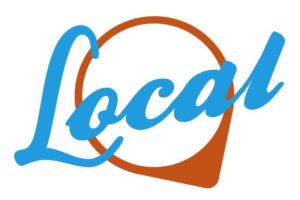 Sponsors of the Sioux Falls STEM Circle