Third Sunday Archeology: European Invasion of North America
Event Details
---
Date: March 17, 2019
Times: 2 p.m.
Location: Froiland Science Complex 113A/B
Ticket Info: Free and open to the public
March's installment of Augustana's Third Sunday Archeology Program will feature Dr. Scott Anfinson, state archaeologist of Minnesota (retired), who will speak on "The End of Prehistory: A Midcontinental Archaeological Perspective on the European Invasion of North America," at 2 p.m. on Sunday, March 17, in Froiland Science Complex room 113A/B.
The event is free and open to the public and will be followed by a question/answer session. Refreshments will be served.
What were indigenous ways of life in midcontinental North America in the 1400s, a century prior to Columbus? How soon and in what forms were European influences first evident? The talk will examine these topics, as well as attempting to dispel common misconceptions about prehistoric Indian life, the European incursion, and archaeological knowledge.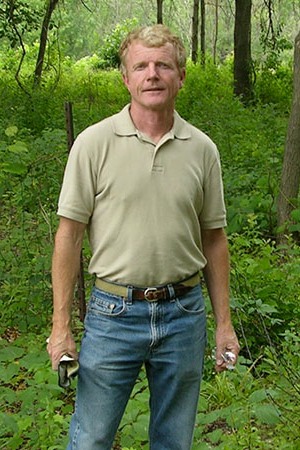 Scott F. Anfinson has been a Minnesota archaeologist for over 40 years. He received an M.A. in anthropology from the University of Nebraska and a Ph.D. in anthropology from the University of Minnesota.
Anfinson served as the Minnesota state archaeologist from 2006-2016. During his career, he also directed the Municipal-County Highway Archaeological Survey for the Minnesota Historical Society, served as archaeologist for the Minnesota State Historic Preservation Office, and was an Interdisciplinary Archeological Studies faculty member at the University of Minnesota (2000-2015).
He has written and edited papers and monographs on prehistoric ceramics, faunal analysis, urban archaeology, underwater archaeology, and cultural resource management. In 1997, he authored Southwestern Minnesota Archaeology: 12,000 Years in the Prairie Lake Region. His latest book, Practical Heritage Management: Preserving A Tangible Past was released in September 2018. It provides a comprehensive overview of American cultural resource management and historic preservation.
---
This program is funded in part by the David B. Jones Foundation, Augustana University's Mellon Fund Committee, Augustana's Archeology Laboratory and the Sioux Falls Chapter of the South Dakota Archaeological Society.