Faculty
Faculty in the Department of Modern Foreign Languages (MDFL) are passionate educators and mentors who are dedicated to helping students increase their language proficiency and expand their knowledge of and appreciation for world cultures and literatures. Recognized for their expertise and excellence in teaching, MDFL faculty strive to provide personalized attention to each student, to foster meaningful relationships with students for guidance and support, and to inspire students to pursue life-long learning.
Whether a foreign language is your only major or one of your majors, a MDFL faculty member will work closely with you to help you decide on classes, to keep you on track and on task in fulfilling the General education requirements, and to assist you with your study abroad, graduate school, and career choices and aspirations.

Dr. Pilar Cabrera
Assistant Professor, Spanish
office: 313 Humanities Center
tel: 605.274.5524
pilar.cabrera@augie.edu
 
Dr. Cabrera earned her Ph.D. in Comparative Literature from the University of Texas at Austin, where she taught Spanish for six years. She continues to teach Spanish at different levels as well as offering courses in Spanish-American literature and Latin American culture. Her current research is on the connections between literature, photography, and mass culture. She is particularly interested in the production of Cuba and the Cuban diaspora. Dr. Cabrera also has experience teaching language and literature courses in Mexico City, her native town. She received her B.A. degree in Theatre from Mexico City's largest university, UNAM, and her M.A. in Philosophy and Cultural Analysis from the University of Amsterdam.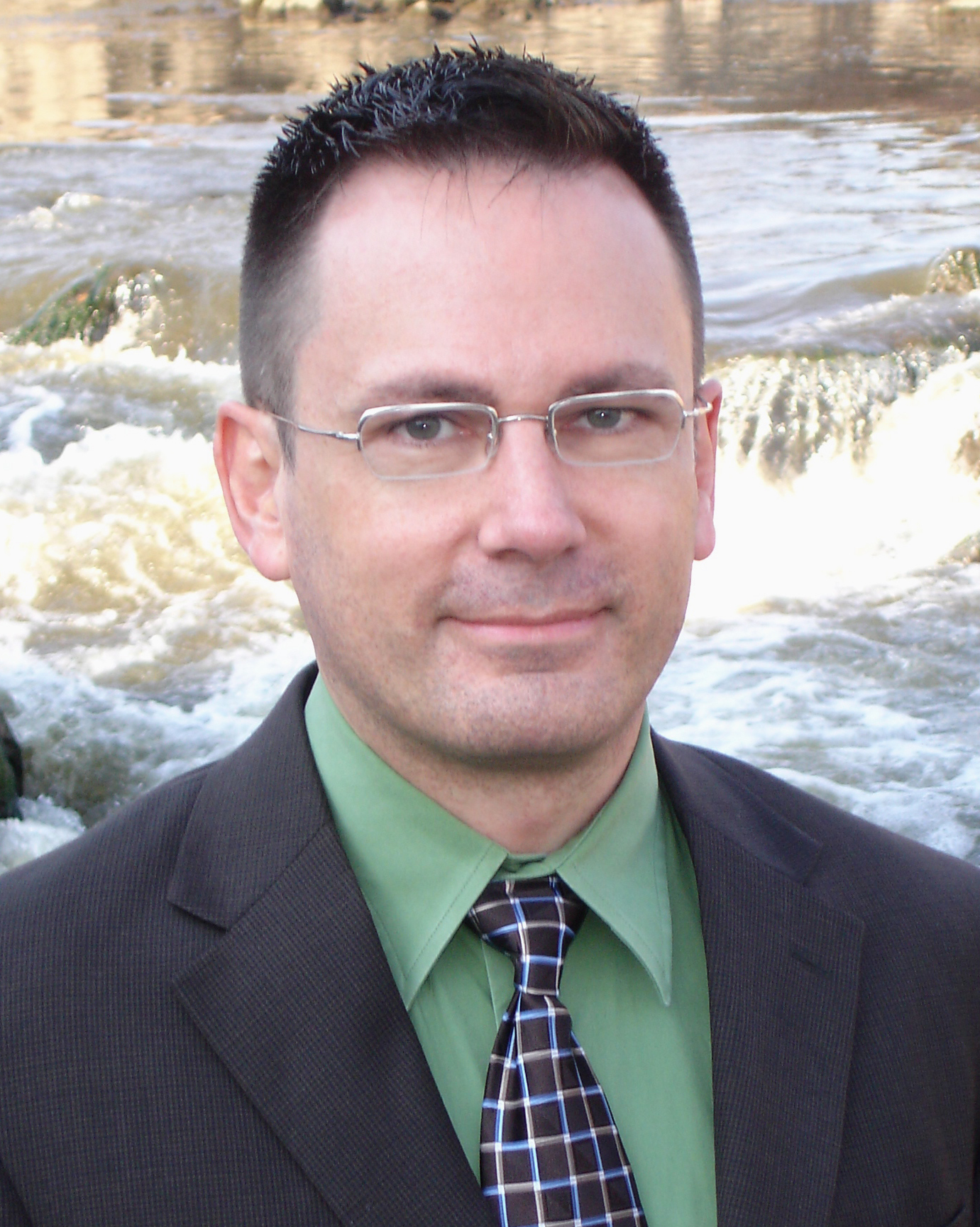 Dr. Scott Fish
Associate Professor, French
office: 315 Humanities Center
tel: 605.274.4915
scott.fish@augie.edu
On sabbatical leave 2015-2016
Dr. Fish received his Ph.D. from the University of Wisconsin and teaches all levels of French language and Francophone cultures and literatures in the department's French program, and also leads spring-break course to Paris and Belgium. His primary research interests include André Gide, autobiography, and postcolonial Central and West African cinema. Dr. Fish has earned several awards for teaching including the first Outstanding Faculty Recognition Award given by the Augustana student body, and the 2006 Teacher of the Year Award from the South Dakota World Languages Association. Besides teaching at Augustana since 1995, Dr. Fish also serves as the National President of Pi Delta Phi, the National French Honor Society, is a past president of the South Dakota chapter of the American Association of Teachers of French, and is the faculty advisor to Le Cercle Français, Augie's French Club.

Dr. Javier González
Assistant Professor, Spanish
office: 311 Humanities Center
tel: 605.274.5058
javier.gonzalez@augie.edu
 
A native of San Juan, Argentina, Dr. González earned his Ph.D. from the University of Colorado at Boulder, his adopted home town. He has been teaching various levels of Spanish and culture since 2000. His main area of research analyzes the connections between the counterculture and the avant-garde in Latin America, with a special focus on the role of rock music and its culture in the 1960s and 1970s. Dr. González has published articles in Uruguay, Mexico, Costa Rica, Argentina, and the United States on various topics in literature and culture. He is currently developing a book length manuscript on Rock Culture and Latin American Literature of the the 1960s and 1970s. He received his B.A. in Philosophy with a minor in Visual Arts from the University of Northern Colorado and an M.A. in Jazz Historiography and Research from Rutgers-Newark. Dr. González also has extensive experience as an interpreter and translator, having worked primarily in the medical field.

Dr. Monica Lhotzky
Instructor, German
office 310 Humanities Center
tel: 605.274.5472
monica.lhotzky@augie.edu
 
Professor Lhotzky earned her B.A. at Augustana College and J.D. from the University of Colorado. She served as an English Assistant at the Laurentius-Gymnasium in Neuendettelsau, Germany, as well as the Resident Director of the University of Colorado's exchange program at the University of Regensburg. Professor Lhotzky has also worked as an instructor of English and translator for h.i.w. Fremdsprachenshule in Potsdam, Germany. A former attorney for the Department of Health and Human Services in Chicago, Professor Lhotzky has also worked as a private-practice lawyer. In 2012 Professor Lhotzky taught English at the University of Potsdam, Germany ZESSKO (Zentrum für Sprachen und Schlüsselkompetenzen).

Dr. Stephan Lhotzky
Professor, German & Department Chair
office 316 Humanities Center
tel: 605.274.5478
stephan.lhotzky@augie.edu
 
Dr. Lhotzky received his Ph.D. from the University of Colorado. He is a native of Germany and taught at North Central College before joining the Augustana faculty in 1987. He teaches courses at all levels in the German program. His primary expertise is German Romanticism; he is also deeply grounded in the areas of German National Socialism and the German Democratic Republic as well as the German Song—he uses his own text in the seminar "The German Song in History". Dr. Lhotzky is the translator of the songs of poet and songwriter Franz Josef Degenhardt and also translated a major book on the Hutterite colonies of North America into English. He established the sister-cities relationship between Sioux Falls and Potsdam, Germany, including the exchange program between Augustana College and the University of Potsdam. Dr. Lhotzky is the coordinator of the post-graduate assistantship year in Germany. He also serves as the director of the Augustana College Language Institute.

Sam Ogdie
Instructor, Spanish
office: 314 Humanities Center
tel: 605.274.5482
sam.ogdie@augie.edu
 
Sam Ogdie received his Masters Degree in Selected Studies from the University of South Dakota and teaches the department's courses in Intermediate Spanish, Spanish for Medical Professionals, and an Education 310 class in Secondary School Methods for World Language Teachers. Professor Ogdie leads Interim courses to Spain and Morocco, and to Chile. Before coming to Augustana, Professor Ogdie was the Department Chair of World Languages at O'Gorman High School in Sioux Falls. In the past 15 years he has received three National Endowment Grants to study topics in the Spanish language and culture, a scholarship from the Spanish Embassy to study in Salamanca and three trips with Ohio and Michigan State professors to study and live in Latin American Countries. In 2002, Professor Ogdie received The U.S. Department of Education "Teachers Recognition Award" in Washington D.C. Professor Ogdie is Chair of Augustana's Co-Curriculum Committee and is the faculty advisor for the campus Chess Club. He holds a South Dakota Real Estate Broker's license and works closely with the Sioux Falls Hispanic Community to find affordable housing.

Dr. Michael Rueter
Assistant Professor, Spanish
office: 312 Humanities Center
tel: 605.274.5483
michael.rueter@augie.edu
 
Dr. Rueter received his Ph.D. from the University of Wisconsin-Madison, where he taught all levels of Spanish language and composition as well as introductory literature courses. He specializes in medieval Spanish literature and the writings of the Moriscos, the crypto-Muslim population living in Spain during the 16th and early 17th century. Some of his research interests involve relations and exchange amongst the Jewish, Christian and Muslim communities of medieval Iberia, as well as the themes of convivencia and reconquista. Dr. Rueter also spent time living in Spain, where he studied abroad and taught English at the University of Murcia.