Gift Inspired by Family Legacy Impacts Today's Students
When Margaret Kordsmeyer chose to leave her estate to Augustana, she did so for two reasons:
First, because of her family connection to the College. Her grandfather, Conrad Matthew Christianson, a Norwegian immigrant, was a teacher at the Lutheran Normal School, formerly located on the Augustana campus in the late 1800s. Her grandmother, Julia Langness Christianson is a graduate of Lutheran Normal School (and also met her husband, Conrad, on campus). Her uncle, Lars Christianson, a WWII veteran, taught in the Augustana English department in the 1950s. And her mother, Johanna Christianson Kordsmeyer, is a member of the Augustana class of 1932.
The second reason: Her passion for education and its power to change the world. A graduate of Macalester College and Mankato State University, Kordsmeyer spent her life working as an educator, first as a German teacher and later as a special education teacher in Hastings, Minn.
After being diagnosed with Alzheimer's Disease, Kordsmeyer passed away in May 2012 at just 66 years old. Before her death, she made arrangements to donate her estate to Augustana to fund an endowed scholarship for education majors.
This year, six students were the benefactors of Kordsmeyer's $200,000 estate gift:
Margaret Chernatinski, a senior elementary education major from Sioux Falls
Erika Norris, a junior special education major from Spicer, Minn.
Jane Sickler, a junior elementary education major from Brandon, S.D.
Sarah Vermeulen, a senior elementary education major from Mount Vernon, S.D.
Allyson Brown, a junior elementary education major from Dell Rapids, S.D.
Aaron Dang, a senior elementary education major from Sioux Falls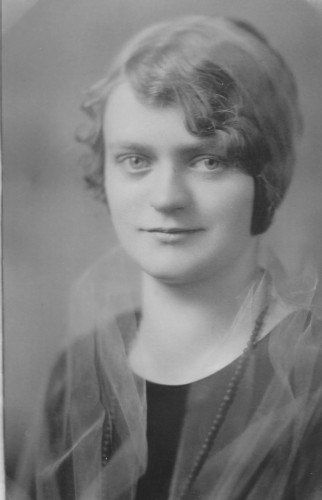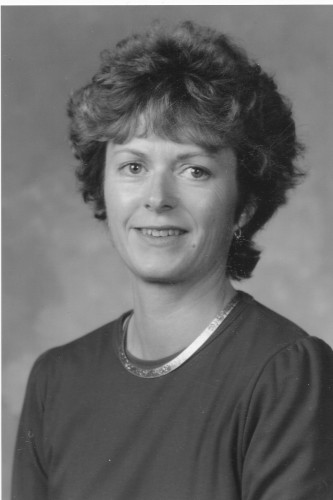 Carla Griebel served as the administrator of Kordsmeyer's estate. She knew her well and spoke about her commitment to education.
"[In describing Margaret], probably one of the first words that comes to mind is 'peace.' Margaret was a very quiet person who seemed to dwell in a place of non-judgment, of appreciation of nature, of making few demands on anyone or anything. Material possessions were unimportant to her; her requirements for daily living were minimal," Griebel said.  
"Education, books, learning – they were all high priorities for Margaret and her family.  Her grandparents were both college professors, and her mom was a teacher as well," she said.
Earlier this year, the student recipients of the "Margaret Kordsmeyer Endowed Scholarship" wrote notes of thanks to Griebel in recognition and gratitude.
"I have had a passion for children with special needs for a long time and cannot wait until I get to make a difference teaching in the short future," junior Erika Norris wrote. "Because of your generous Margaret Kordsmeyer Endowed Scholarship and choosing me for it, I say thank you. You have helped with my tuition cost and I cannot expresses in words how much it means to me. Thank you again. God Bless."
"I am from small town, Mount Vernon, S.D. If it wasn't for generous donors like yourself I wouldn't have been able to create the amazing memories that I have here at Augustana," wrote senior Sarah Vermeulen. "I am currently finishing up my final classes. Come this spring I will begin a new journey of student teaching. Thank you for your kind donation that guided my education."
Learn more about how to support Augustana through planned giving.