Three Augustana Legends to be Honored at 'The Sammy'
SIOUX FALLS – Ken Kessinger, A. Richard "Pastor Pete" Petersen, and Virg Sandvig are affectionately known in the Augustana College community as The Three Wisemen.
They spent most of their professional careers coaching, teaching and inspiring Augustana students. On Friday, June 19, each will be presented The Spirit of Sam Award at the 17th Annual Augustana-Sam Milanovich Golf Tournament at Willow Run Golf Course.
Recipients of the award are selected for their significant impact at Augustana.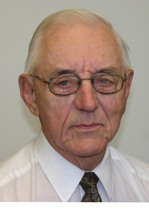 Ken Kessinger was associated with the Health, Physical Education and Recreation Department for 36 years. He graduated from Augustana in 1949 and began coaching and teaching at his alma mater in 1954. He served as department chair and attained the rank of full professor before his retirement in 1990. He was the Vikings' head baseball coach for 20 years, also served as head track coach, and was involved in the planning and design of the Elmen Center. He is a member of the Augustana Athletic Hall of Fame, the North Central Conference Hall of Fame, Senior Games Hall of Fame, Sioux Falls Washington High School Hall of Fame, and the South Dakota Amateur Baseball Hall of Fame.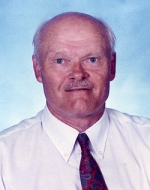 The Rev. A. Richard Petersen filled numerous roles after he arrived at Augustana in 1960 following five years in parish ministry. Before retiring in 1990, he served as the campus pastor, dean of men, associate dean of students, assistant football coach, and assistant athletic director. For more than 30 years he was the public address announcer at all Augustana athletic events and his distinct voice would capture the attention of every fan. His commanding tone was also respected by Augustana students on the athletic field, in the classroom, and at chapel service. In 1979 he received the North Central Conference Honor Award, the league's highest recognition. Pastor Pete graduated from Augsburg College and Luther Theological Seminary in St. Paul.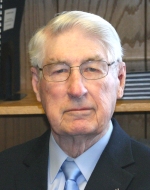 The versatility of Virg Sandvig was put to good use at Augustana. He played football, basketball and golf at Augustana, graduating in 1949. Following coaching stints in the high school and college ranks, Sandvig returned to Augustana in 1960. He served as an assistant football coach, assistant basketball coach, sports information director, head track coach, athletic director, and professor of geography. He was inducted into the Augustana Athletic Hall of Fame in 1979 and is the recipient of the North Central Conference's Honor Award, the league's highest recognition. His diverse interests included memberships, ranging from the American Football Coaches Association to the Sioux Falls Audubon Society.
Sam Milanovich was one of the most entertaining and respected student-athletes to enroll at Augustana. Following his graduation in 1973, he coached high school and college basketball and was described as a positive influence by all those who knew him. He died of cancer on July 29, 1992. "The Sammy" was established to honor Sam's memory and support the Sam Milanovich Endowed Scholarships for Augustana student-athletes.