Viking Athletics #5 in NCAA Division II
SIOUX FALLS, SD – Strong efforts by its spring sports programs has propelled Augustana into the top five of the Division II Learfield Sports Directors' Cup standings.
According to the National Association of Collegiate Directors of Athletics (NACDA), Augustana has scored 117.50 points so far this spring to bring its yearly total to 477. The women's golf team finished 10th to earn 67.5 points, while the women's tennis team collected 50 points for finishing 17th. The Vikings' fifth-place ranking is the highest in school history. The Vikings ranked ninth nationally at the conclusion of the fall sports season.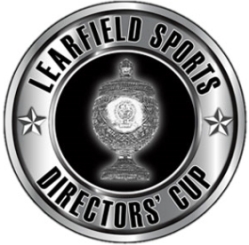 "This accomplishment is a credit to the high quality student-athletes and coaches we have in our Augustana family," said Athletic Director Bill Gross. "We are pleased to be reaching our stated strategic plan goal of competing at the highest levels of NCAA Division II."
Augustana is one of 291 schools competing in Division II.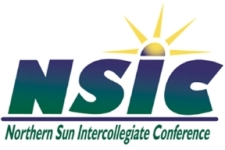 In addition, Augustana claimed runner-up honors for the second straight year in the Northern Sun Intercollegiate Conference-U.S. Bank All-Sports Award competition. The Vikings collected 59 points in the spring season – baseball, softball, men's and women's golf, men's and women's outdoor track, and women's tennis. Augustana's total point count (147.5) was just five shy of first place Minnesota State University, Mankato.
Augustana won six NSIC championships during the 2009-10 academic year, the most among the league's 14 members.