Students Present Summer Research Findings
The hallways of Augustana's Gilbert Science Center were jam-packed on Wednesday for the College's annual "Undergraduate Summer Research" poster presentations.
Last summer, 69 Augustana students conducted scientific and biomedical research and/or completed internships or volunteer positions at facilities throughout the U.S. as part of the College's Summer Research Program, an initiative that places undergraduates in the field at laboratories, hospitals and study tanks throughout the U.S.
Senior chemistry major Joseph Keppen, a native of Sioux Falls, presented his summer research entitled, "Synthesis of a DiArETE Chemosensing Oligomer." He conducted his studies and experiments on campus, but worked in conjunction with researchers at the State University of New York. Dr. Jetty Duffy-Matzner, associate professor of organic chemistry, served as his mentor.
In describing the practical application of his work, Keppen said the research may one day lead to the ability to detect metals in the environment and could support efforts to prevent or reduce environmental pollution.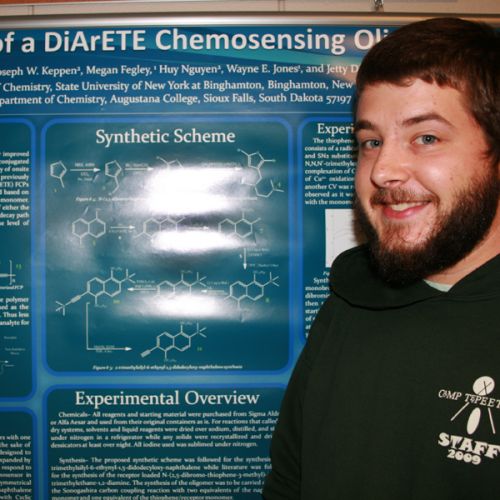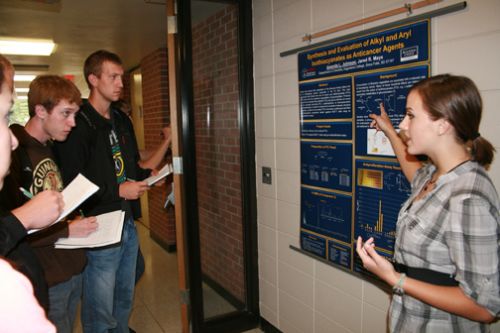 PHOTOS: Above: Senior Sam Evenson. Left: senior Joseph Keppen. Right: Junior Amanda Johnson.