2017 Alumni Achievement, Horizon Award Recipients Honored
Five Augustana alumni were honored during Viking Days for their outstanding achievements in their fields and for exemplifying the core values of Augustana University: Christian Faith, Excellence, Liberal Arts, Community and Service.
Four alumni received the Alumni Achievement Award for their efforts and accomplishments: Rev. Dale Jamtgaard '54, Dr. Dale Hoiberg '71, Dr. Joanne Warner '72 and Dr. Julie Ashworth '75. Dr. Sam Milanovich '02 received the Horizon Award, which recognizes early career achievements of graduates of the last 15 years. 
The honorees were recognized at the Alumni Achievement Awards dinner, held on Friday, Oct. 13, at the Holiday Inn City Centre.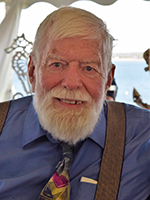 Rev. Dale Jamtgaard '54 is an ordained Lutheran pastor. After graduating from Augustana and obtaining his master's degree in social work from the University of Chicago, he moved to Oregon to work with Lutheran Family Services. There, he and his wife, Ricky, founded the Quest Fellowship, a program designed to help Lutheran couples better understand themselves and their marriages. Beginning with 18 pastors and their spouses, the program has expanded to help hundreds of couples and single people grow in their faith since its inception. While continuing to lead the Quest Fellowship, Jamtgaard was a driving force in a combined congregation between the Catholic and Lutheran Churches in Beaverton, Oregon. He is now retired and resides with his wife in Milwaukie, Oregon.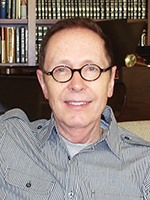 Dr. Dale Hoiberg '71 is an accomplished scholar with an extensive career. After graduating from Augustana with a major in comparative literature and philosophy, he went on to pursue a doctorate in Chinese literature. He worked at Encyclopedia Britannica for 36 years, serving most recently as senior vice president and editor in chief. There, he used his knowledge of Chinese language and culture to assist in the first translation of the encyclopedia into simplified Chinese characters. He also helped establish a satellite office in India to better work with the people of South Asia. Since 2015, Hoiberg has taught courses in Chinese language and literature at Loyola University of Chicago in Chicago, Illinois.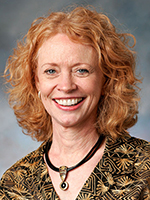 Dr. Joanne Warner '72 is a professor of nursing at the University of Portland School of Nursing in Portland, Oregon, and has served as a professor and dean at several institutes of nursing around the country. After graduating from Augustana with a major in nursing, she decided to obtain a doctorate in health policy and health of the community from Indiana University. Her passion for nursing is evident through her hard work to promote health through public policy. She has worked to improve nursing curriculums, educate future nurses, and promote health on an international level. A well respected and often published academic, her students have also showed stellar work in the field of nursing.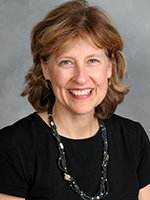 Dr. Julie Ashworth '75 is a professor of education at Augustana University and has received many accolades for her work as a public school teacher and a professor. She has presented her work in the field of education more than 20 times, including at five Nobel Peace Prize Forums. After obtaining both a bachelor's degree in elementary education and special education and a master's degree in math, science, and technology from Augustana, she went on to obtain a doctorate in adult and higher education from the University of South Dakota. Since returning to Sioux Falls and Augustana, Ashworth has co-founded and led Augie Access and FRIENDSLink. Both are organizations that give young adults with intellectual and developmental disabilities access to higher education and opportunities for social growth.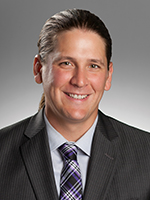 Dr. Sam Milanovich '02 is a practicing pediatric oncologist and researcher at Sanford Health in Sioux Falls and the recipient of the Horizon Award, an honor that recognizes early career achievement by graduates of the last 15 years. After graduating from Augustana with a major in biology, he obtained his MD from the University of North Dakota and has been working in pediatrics and medical research ever since. His work has been published in medical journals and he has presented at national and international conferences. In his current research project at Sanford, Milanovich is working to uncover the cause of pediatric leukemia.