Augustana Honors Four Alumni Over Viking Days 2016
Four Augustana alumni were honored during Viking Days for outstanding contributions to their fields of endeavor and for exemplifying the University's values of Christian faith, excellence, the liberal arts, community and service.
In recognition of their efforts to serve, inspire and improve our world, three individuals received Alumni Achievement Awards: Dr. David Mark Olson '71, Dr. Joanne (Thompson) Olson '72 and Dr. Keith Bostian '73. John Peterson '03 was the recipient of the Horizon Award, recognizing early career achievement by graduates of the last 15 years.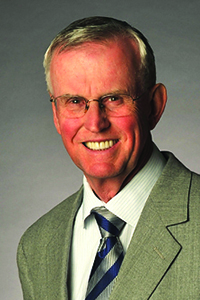 Dr. David Mark Olson '71, Professor of Obstetrics & Gynecology, Pediatrics and Physiology at the University of Alberta, is internationally recognized for his research and leadership in maternal and newborn health, particularly preterm birth. Frequently a keynote speaker at major conferences, he formed and directed the world-renowned Perinatal Research Centre at the University of Alberta, founded the Canadian National Perinatal Research Meeting and served the Alberta Centre for Child, Family and Community Research. He promotes the development and commercialization of new diagnostics and therapeutics to predict and treat women at risk for preterm birth through his collaborations in Canada, Australia, China, Japan, the U.S. and Europe. He's also married to an alumna, Dr. Joanne (Thompson) Olson '72. Learn more about Dr. David Olson.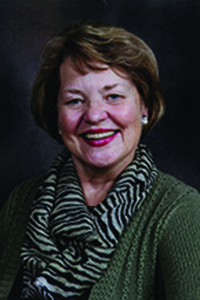 Dr. Joanne (Thompson) Olson '72 is a professor in the Faculty of Nursing, University of Alberta, and associate faculty at St. Stephen's Theological College in Edmonton, Alberta, Canada. She serves as a faith community nurse at Riverbend United Church. Her teaching and research focuses on nurse-client communication, nursing education and spirituality in nursing. She co-authored a book on the theoretical basis of faith community nursing from the perspectives of theology and nursing. Her international leadership with Sigma Theta Tau International Honor Society of Nursing contributed to moving that association from a U.S.-based national society to a thriving global organization. She's also married to an alumnus, Dr. David Olson '71. Learn more about Dr. Joanne Olson.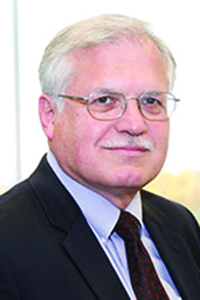 Dr. Keith Bostian '73 is an accomplished scholar, scientist and entrepreneur. He has held positions in higher education at Brown University and Kean University. He has also served as a lead executive for several pharmaceutical and biotechnology companies, including Merck & Co. and most recently with Kemin Industries, a drug discovery and development firm in Europe. Bostian holds 17 patents in drug discovery and genomics and has authored more than 60 publications. Most recently, he founded and became CEO of the Institute for Life Science Entrepreneurism (ILSE) at Kean University, serving as a knowledge hub to connect scientists in academia and industry professionals to promote drug discovery. Learn more about Dr. Keith Bostian.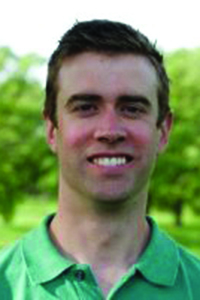 John Peterson '03 is owner and general manager of Ferndale Market, a direct marketing arm for his family's own turkey products at the family farm in Cannon Falls, Minnesota. Opening in 2008, Ferndale sells free-range, naturally processed and raised without antibiotics turkeys and turkey products along with other locally grown items to local and wholesale markets including colleges, schools, retailers, restaurants and businesses in Minnesota, South Dakota, Iowa and Wisconsin. Additionally, Peterson is Chairman of the Board for the Cannon Falls Chamber of Commerce. Learn more about John Peterson.
---