Lessons in Peacemaking: AU Seniors Reflect on Peace Scholar Experience
Seniors Jasmin Fosheim (Pierre, South Dakota) and Rahiwa Mussa (Ababa, Ethiopia) spent seven weeks in Norway in the summer of 2016 as members of the Peace Scholars coalition studying the central issues and theories related to peace, justice, democracy and human rights.
Along with students from Augsburg College, Concordia College (Moorhead), Luther College, Pacific Lutheran University and St. Olaf College, the two studied the causes of armed conflicts, peace building, peacemaking, humanitarian interventions and aid, peacekeeping operations, gender, civil society and nonviolence, and peace movements at the Nansen Dialogue Network in Lillehammer and at the University of Oslo International Summer School.
This fall, we caught up with Fosheim and Mussa to learn more about their Peace Scholar experiences.
The application period for the 2017 Peace Scholarship is now open. Application deadline is Tuesday, Jan. 31.
Learn more and apply today.
Q. What was your biggest take-way from your Peace Scholar experience?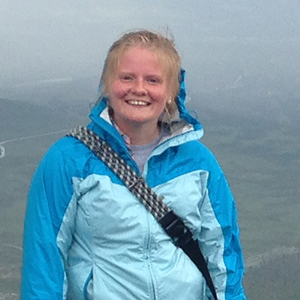 Fosheim: Before this summer, I thought of peace as something that you can only seek once you've attained grandiose jobs and high-up positions in society with ample resources at your disposal. After speaking with the peace workers, dialogue workers, and students I met this summer, I learned that peace-making isn't grandiose. One person, no matter what position he or she may hold in society or how much money he or she may have, can't solve world peace. But an individual can certainly contribute to peace in any job that allows him or her to make a difference for other individuals for a good cause.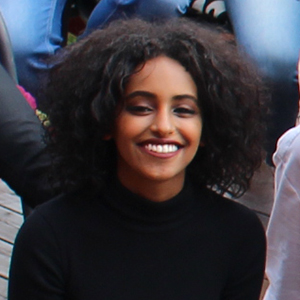 Mussa: I could say that my research, my Peace Scholar class, or even just my general experience at the International Summer School (ISS) have been my biggest take-aways. Unfortunately, none of these ideas seem right. Although they are important, I can say it's the people I met at ISS that shaped and impacted me more than anything else.
Q. What surprised you the most?
Fosheim: Because of the Norwegian immigrants who settled in Minnesota, Iowa and South Dakota, the culture and general disposition of people in Norway were incredibly similar to what I've experienced growing up in the Midwest. Because of this similarity, I didn't experience the same culture shock in Norway that I've experienced everywhere else I've traveled to.
Mussa: How even as a humanitarian superpower, Norway is facing political issues such as anti-immigrant sentiment and extreme right-wing party dominance.
Q. How has the experience changed you or influenced your future plans?
Fosheim: After spending my summer as a Peace Scholar, I can't say that I'm any closer to figuring out what it is that I'd like to do in the future. I have rediscovered, however, my love for immersing myself in countries and cultures other than my own, and have subsequently decided that I will be spending next year either volunteering or researching abroad.
Mussa: My plans have not changed, but my determination and ability to accomplish my goals have been strengthened. I have always been interested in working in politics and conflict resolution, but I don't think my views on the world have ever been so challenged as they were this summer. I wouldn't trade the conversations I had on the front steps of Blindern about world politics, culture, music, art, and so much more for anything.They will continue to shape me for a long time.
Q. Best memory from the experience?
Fosheim: This summer, I learned rather quickly that Norwegians love (and love to tell you how much they love) their environment, and rightfully so. The views, national parks, and hiking trails in Norway are some of the most beautiful I've ever seen. My favorite experience of the summer was spending a weekend in Jotunheimen National Park hiking and white water rafting. I had so much fun surrounded by wonderful people, exploring the beautiful Norwegian national park, and learning how to white water raft.
Mussa: Getting lost in Oslo until 4 in the morning!
Q. Other things to add from the experience?
Fosheim: I was incredibly privileged to spend my summer in Norway studying as a Peace Scholar, and I learned a great deal from my classes and those I was surrounded by. One of the most important lessons I learned came when my fellow Americans and I spoke with individuals from countries like Kosovo, Armenia, Ukraine, Afghanistan, and Swaziland. Many of these individuals, along with their families and friends, had experienced challenges I could never imagine as a privileged white American. In learning about the struggles of their countries, it was easy to try to sympathize with them by telling them all about the failures of America. The other American students and I quickly learned, however, that in addressing the challenges of the U.S., we must also acknowledge the privileges that our American identity affords us in life.
Mussa: It was truly life changing and I urge everyone interested in peace/conflict resolution to apply.