Q&A: Augustana Peace Scholars Reflect on Experience
Junior Jessica Ruf and senior Tia McKillip, both of Sioux Falls, spent seven weeks during the summer of 2017 in Norway, as part of the Peace Scholars program. The two, along with their counterparts from Augsburg College, Concordia College (Moorhead), Luther College, Pacific Lutheran University and St. Olaf College, studied conflict, war and peace, from the origins to ways of approaching resolutions. 
We caught up with Ruf and McKillip to learn more about their experiences.
The Application period for the 2018 Peace Scholarship is now open. Application deadline is Wednesday, Jan. 31.
Learn more and apply today.
---
Q. What was your biggest takeaway from your Peace Scholar experience?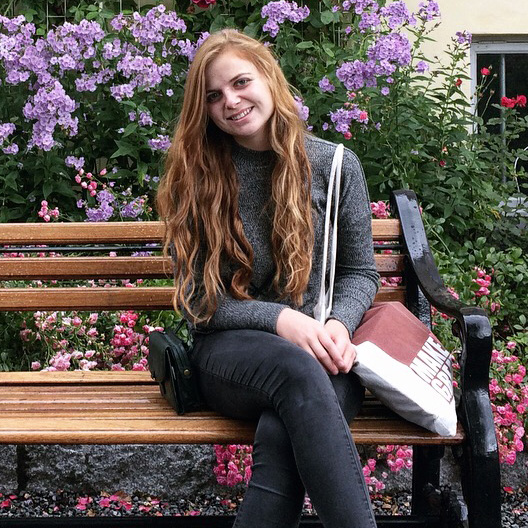 Ruf: If I had to choose just one takeaway, it would be that we underestimate the power of simple human activities. When at the Nansen Academy, you do not learn the magic key to solving conflict, but you do share meals with one another, wander Lillehammer together, play soccer together and drink far too much coffee together. These shared, everyday experiences tear down any arbitrary divisions that may exist — nationality, age, wealth, etc. To clarify, it does not mean singing kumbaya in a circle but, rather, becoming vulnerable with one another and having the courage to understand someone's pain. For communities tangled in severe conflict, it's not easy, and Steinar Bryn (Nobel Peace Prize nominee and acting principal at the Nansen Academy in Lillehammer, Norway) can attest to that. But at its core, it is simple. Steinar's words sum it up well: "Before shooting your enemy, have a cup of coffee with him first."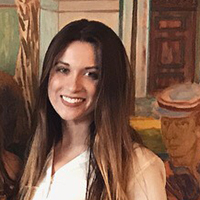 McKillip: The friendships and connections that evolved over the summer stand out as the best and most important part. I met so many incredible individuals from all corners of the world and with remarkable stories to tell. I am now friends with peace activists in Russia and Ukraine, Palestinian lawyers, an environmentalist from Nepal, teachers and NGO workers from the Balkans, and so many other passionate future leaders in a variety of sectors. 
---
Q. What surprised you the most?
Ruf: I was surprised at how virtually any career or field of study can help solve conflict. When we think of peace workers, we tend to think of social workers or non-governmental employees when, in reality, any person of any profession can contribute to social justice. My professors and fellow peace scholars came from a vast variety of backgrounds — medicine, economics, environmental studies, architecture, religion, arts, etc. Whether it be building affordable housing, teaching efficient farming methods, or working with interfaith groups, it was inspiring to hear each student's aspirations.
McKillip: The concept of peace is often met with naive, idyllic and vague connotations. Even as a willing participant with an interest in peace and conflict studies, I didn't fully understand what it entailed. What I do know is that peace is not the absence of conflict and disagreement. In fact, I think it begins with a conflict within yourself to challenge the way you think about your life in relation to others. It's not a utopic endeavor nor does it need some type of magic or perfect science to work. Peace is recognizing the dignity in each person, acknowledging your personal "truth" as one of many and not losing your capacity to question both your own and others' beliefs. This does not require passivity or giving up your own values, rather it is a lifelong process of actively listening and working to understand. 
---
Q. How has the experience changed you or influenced your future plans?
Ruf: Spending a summer with students and professors who were actively working toward social justice continues to energize my own ambitions of being a human-interest oriented journalist. Listening to other students' stories, interviewing Norwegian journalists and reading some of the journalistic work at the Nobel Peace Center helped cement my belief that journalism and literature can be used as a form of dialogue by helping to deconstruct stereotypes, promote empathy and build understanding.
McKillip: I have found an empowerment through dialogue and practical tools to use in my personal life and future career. My sights have always been set on the international stage, yet I am now challenging this line I've drawn between who I am and where I am. I need to treat each day and situation with the same mentality and work as an advocate, whether I'm on my campus, in my community or working abroad. 
---
Q. What is your favorite memory from the experience?
Ruf: I could talk extensively about dancing at Steinar's home or spending the night on a cozy Norwegian farm, but whenever I think about the experience, the memories that stick out most to me are the conversations I shared with both students and professors. Whether discussing family upbringings or foreign policies or favorite movies, these conversations dramatically transformed how I see the world today. In fact, I am still wrestling with many of the conversations in my mind, and I know I will continue to for many years down the road.
McKillip: The first week in Lillehammer at the Nansen Academy was such a special time. Between the storybook setting, new friends and working with professional dialogue facilitators, it still feels like a dream. The best memory involved a two-day exercise where we were grouped by nationality and region (the Balkans, Russia and Ukraine, Norway, United States). On the first day, each group was tasked with compiling a list of questions for the others followed by an evening at Steinar's spent dancing, singing and enjoying ourselves. The next day we returned to our simulation where each group took turns asking and responding to the questions. As Americans, we were asked about racial identity, military involvement, conspiracy theories and more general questions about our political processes. The underlying theme seemed to suggest more probing questions into the level of accountability and agency we each have as Americans. Rather than strategically cultivating our own narratives while the others spoke, we listened to one another in an attempt to understand. Perhaps the most shocking revelations were not found between groups, but among my fellow Peace Scholars and our lived experiences. Throughout the raw arguments, tears and laughter, we realized that what appeared to be a simple exercise could not have happened without the trust we built throughout the week. The simulation reinforced the necessity of dialogue for not only the big political questions, but in all aspects of our lives. 
---
Q. Other things to add from the experience?
Ruf: It's incredible how many relationships you make, and how these relationships impact your reaction to global news. When the earthquake happened in Mexico City, I immediately thought of my friend Paola. When the coup happened in Zimbabwe, I thought of my friend Alex. And when Trump recognized Jerusalem as Israel's capital, I thought of my Palestinian friend Haneen (who was later able to contribute an article for Augustana's newspaper). In other words, the world feels a lot more personal.
McKillip: This experience is relevant for people of all interests and majors. The program is made up of such a diverse array of individuals that it ultimately allows you to tailor the experience to your own life, yet also opens you up to new possibilities. If you want to participate in what will be the most educational and meaningful summer of your life, I would encourage you to apply. I can't thank Augustana and the selection committee enough for this opportunity.
---
Mike Shafer '18
Intern, Augustana Marketing & Communications