Partner Institutions
Augustana University has dual-degree engineering agreements with two universities: Columbia University and Washington University in St. Louis. Students are guaranteed admission to Washington University's engineering school when recommended by Augustana following successful completion of all the requirements for the specific program.  Admission to Columbia for students starting at Augustana during fall semester 2019 or later is no longer guaranteed. For each institution and field of engineering, there is specified set of courses to be completed at Augustana. These requirements are detailed in Course Requirements for Engineering Plans. Students will receive a B.A. from Augustana in addition to a B.S. in engineering from the partner university.
Washington University in St. Louis cooperates with Augustana to offer students options of earning an undergraduate engineering degree in biomedical, electrical, chemical, computer, or mechanical engineering as well as systems science and engineering. In addition to the general requirements listed, students wishing to enroll at Washington University in St. Louis must maintain a grade point average of 3.25 or better in both science and mathematics courses and overall. Applicants with lower GPAs are considered on a case-by-case basis. Applications are typically submitted during the winter of a student's junior or senior year at Augustana. Admissions deadlines are March 15 for fall entry and November 15 for spring entry. There is no application fee. Specific course requirements for different engineering disciplines are listed here.  Washington University also offers several options for students interested in obtaining a masters degree in engineering as part of the dual degree program.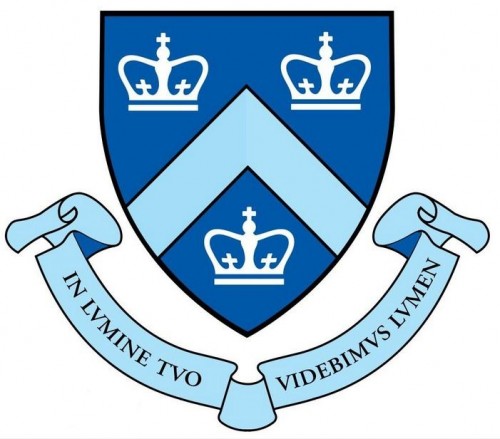 Columbia University's Combined Plan enables students to receive both a liberal arts and engineering education in a number of engineering and applied science specialties. The program is usually completed as a 3 - 2 program: three years in a liberal arts program and two years in Columbia engineering (with students applying in their junior year). The program may also be completed as a 4 - 2 program: four years in a liberal arts program and two years in Columbia engineering (with students applying in their senior year). In addition to the listed coursework, students must be enrolled full time at Augustana University for the past two years and have an overall and pre-engineering GPA of 3.30 or higher as calculated by Columbia. Additionally, the minimum grade for each pre-engineering science or math course must be a B or better on the first attempt. A translation of the specific prerequisite courses from Columbia to Augustana course number is available (download the pdf file).  Applications for the following fall are usually available starting in December each year.