Safety, Security, and Health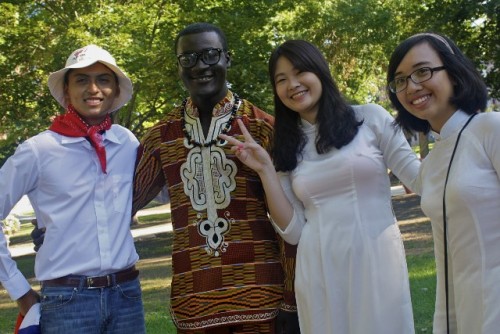 Safety is an important concern no matter where you choose to live and study. Midwestern states, including South Dakota, are the safest in the U.S. Both Augustana and the city of Sioux Falls have been recognized for high levels of safety by national publications. Window Seat
Augustana's Campus Safety Department is available 24-hours-a-day, year round (including weekends and holidays) to help insure Augustana students' safety. In addition to patrolling the campus, Campus Safety Officers provide free escorts on-campus and in the surrounding community, jump-starts for vehicles and other assistance.
The Campus Wellness Center provides health care, counseling, and wellness education for Augustana students. Services include a medical center staffed by a registered nurse. Physician services are located a short distance from campus.
All international students are required to submit a completed health form (.pdf) that includes a physical examination and immunization record prior to their enrollment at Augustana. Health insurance is required for all students at Augustana. Students may show proof of health insurance or purchase Augustana's student health plan.
Maintaining good physical health is important for students to do their best in the classroom. The Elmen Center provides numerous opportunities for recreation, exercise, and participation in intramural and intercollegiate athletics.