Campus Ministry Staff
The pastors, staff, and leaders of the student congregation coordinate worship and support a variety of activities at the Chapel of Reconciliation.
---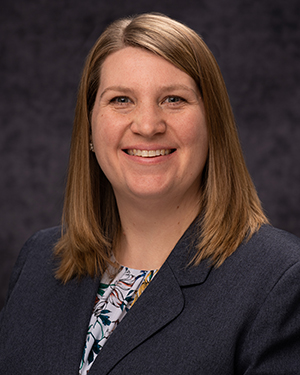 Rev. Ann Elizabeth Rosendale
Campus Pastor
605.274.4603
ann.rosendale@augie.edu

Pastor Ann is a 2004 graduate of Augustana. She received a Master of Divinity degree and Master of Arts (Youth Ministry) degree from Princeton Theological Seminary. Ann participated in a two-year Pastoral Residency program at St. Paul Lutheran Church in Davenport, Iowa, and served as Associate Pastor at Peace Lutheran Church in Sioux Falls before being called to the Augustana community in 2012. Some of Ann's deep passions and guilty pleasures include Facebook-ing, road trips, dance parties, and Bible Camp. She is married to her husband, Kyle Alberty, and together they share in the adventure of raising their two children, Arthur and Edith. As an off-the-charts extrovert, Pastor Ann always welcomes visitors to her office, where she can often be found with her friendly Cocker Spaniel, Easter Lilly Rosendale, eager to greet you!
---

Patty Grinsell
Office Manager
605.274.5403
patty.grinsell@augie.edu

Patty has been part of the Augustana community since 2000. She served as secretary in the Dean of Students Office until 2013. As office manager of the chapel, Patty is responsible for coordinating the clerical work of the office, greeting visitors, and provides support to the pastors and student leaders. 
---

Marilyn Schempp
Organ and Oboe Instructor
605.274.5445
mmschempp@sio.midco.net

Marilyn Schempp is organist for the Chapel of Reconcilation as well as an organ and beginning class piano instructor, while also maintaining a private piano and oboe studio in her home. She is also the principal organist and assistant music director at Our Savior's Lutheran Church in Sioux Falls. Marilyn received her bachelor of arts degree from Augustana University in both vocal and instrumental music, and her master of music degree in organ performance (with additional coursework in piano) from the University of South Dakota.
---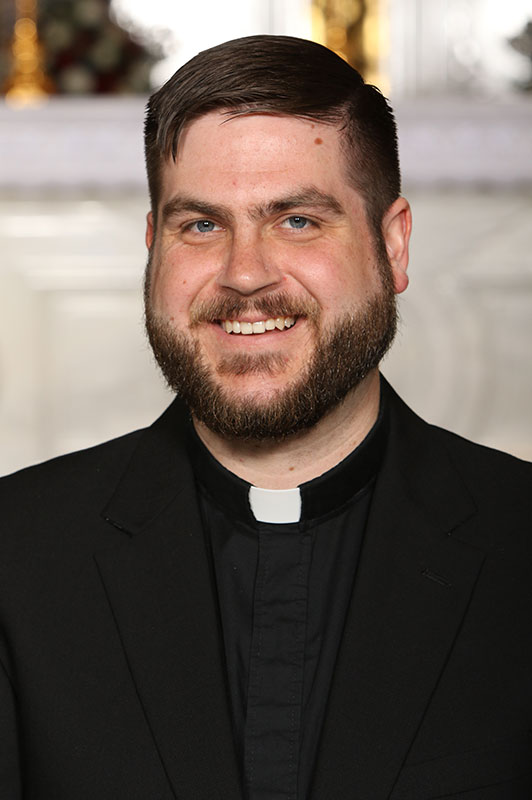 Father Tyler Mattson
Chaplain, Christ the King Campus Ministry
frtylermattson@sfcatholic.org
Fr. Tyler was born and raised in Sioux Falls. He graduated from O'Gorman High School.  He studied Philosophy and Catholic Studies at the University of St. Thomas and then received a Masters in Divinity from the St. Paul Seminary. He was ordained a priest for the Catholic Diocese of Sioux Falls in 2017. He spent the last three years serving at Holy Spirit parish in Sioux Falls. Currently, he serves at Christ the King Parish where he is the chaplain of Christ the King Campus Ministry which provides outreach opportunities for students in the city of Sioux Falls. He also serves as chaplain to O'Gorman Junior High. Fr. Tyler loves to read and write. He is also an ammateur longboarder, which means he falls off his board a lot. 
---
Chapel of Reconciliation
800.727.2844, ext. 5403
605.274.5403
chapel@augie.edu