Worship
Augustana classes break each weekday from 10:00 a.m. to 10:40 a.m. to provide students, faculty and staff the opportunity to participate in worship. Worship in January (over J-Term) is at 11:45 a.m. Services are open to all and include diverse voices from the campus community and beyond.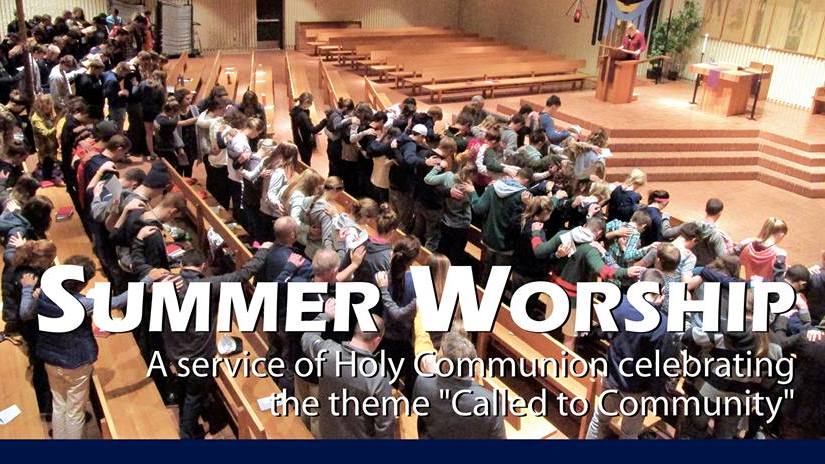 June 5 — Madsen Center Rotunda
June 12 — Back Alley
June 19 — Mikkelsen Library
June 26 — Student Street
July 10 — Froiland Science
     Courtyard
July 17 — NOTE: location now Humanities Atrium (north entrance), due to Chapel varnishing project.
July 24 — NOTE: location now Chapel
Monday — A service of ecumenical prayer is led by faculty, area pastors or one of the campus pastors.
Tuesday evening — Evening worship led by students, for students at 9:00 p.m.
First Tuesday of month — Roman Catholic mass; Koinonia (pre-seminary/church vocation group), community prayer, and other ministries gather on a rotating basis.
Wednesday — Celebration of Holy Communion.
Friday — An Augustana senior student speaks and plans worship.
Roman Catholic Mass is held at Christ the King Catholic Church (1501 W 26th St) every Sunday evening at 7 p.m. Food and fellowship follow the service.
Names of speakers and notification of other events held at the Chapel for Reconcilation are announced on the campus calendar.
800.727.2844, ext. 5403
605.274.5403
chapel@augie.edu