Care Packages and Treats
Themed college care packages will hit the mark with students.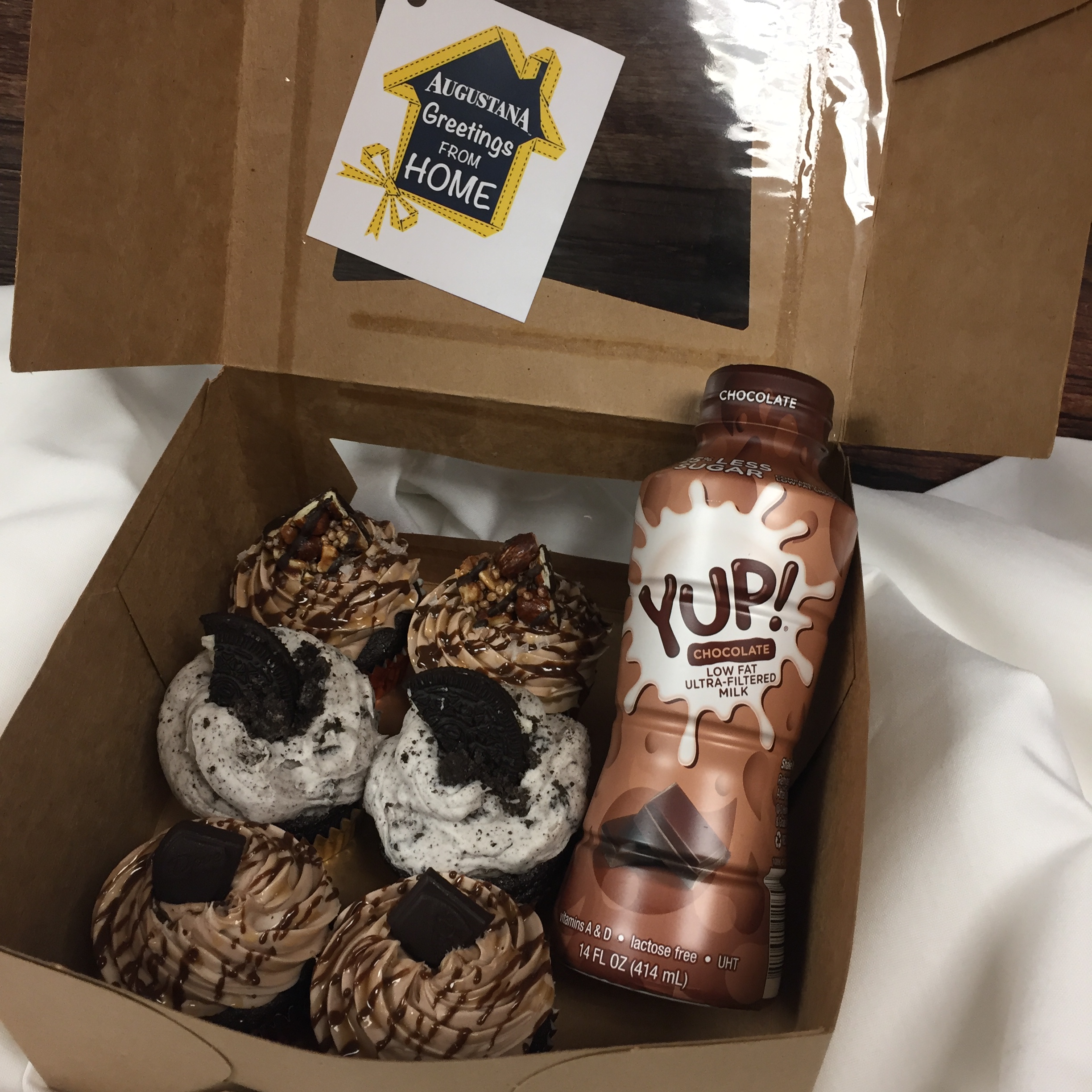 Show your student that you care in a quick and convenient way.
Choose from six packages:
*All products may contain or be prepared with equipment that is also used to prepare products containing wheat, soy, milk, eggs, peanuts, tree nuts, fish, shellfish and gluten. Please contact us before ordering if you have any questions about any of our selections.
Consider purchasing one for your child's roommate, friends, or an international student with our online form. Coming back to school can be tough — give your student encouragement for the week.
Thanks for making someone's day!